Below are examples of the successful pitches and proposal styles I've designed for Fenwick's Business Development Department.  
Pitches act as an initial contact between the companies were developed to be produced quickly using either InDesign or PowerPoint, with delivery of PDFs or bound printed materials. I created templates and utilized InDesign's snippets function to create dozens pages that could be easily dragged and dropped into existing pitch templates. Oftentimes we customized covers with artwork that spoke to our knowledge about the company. 
​​​​​​​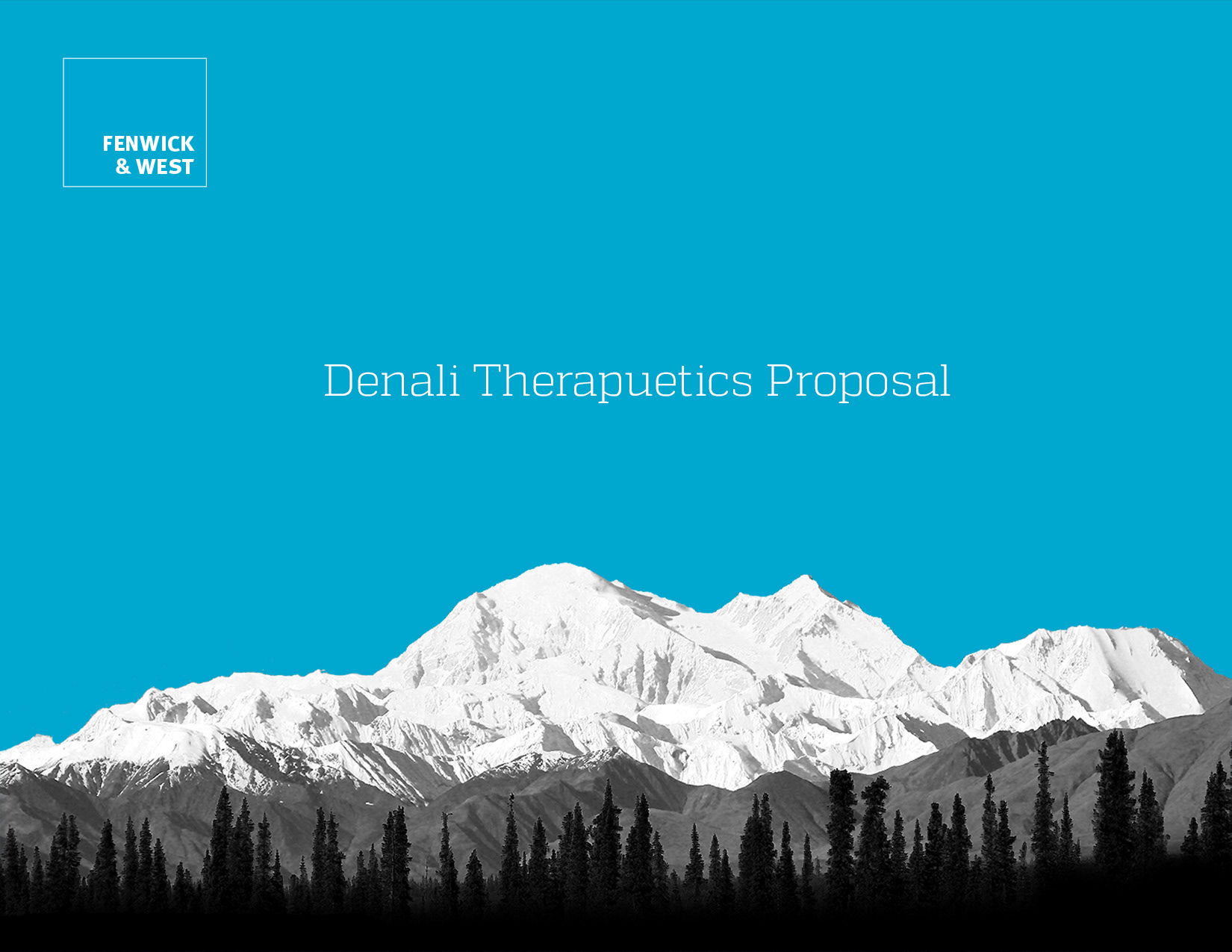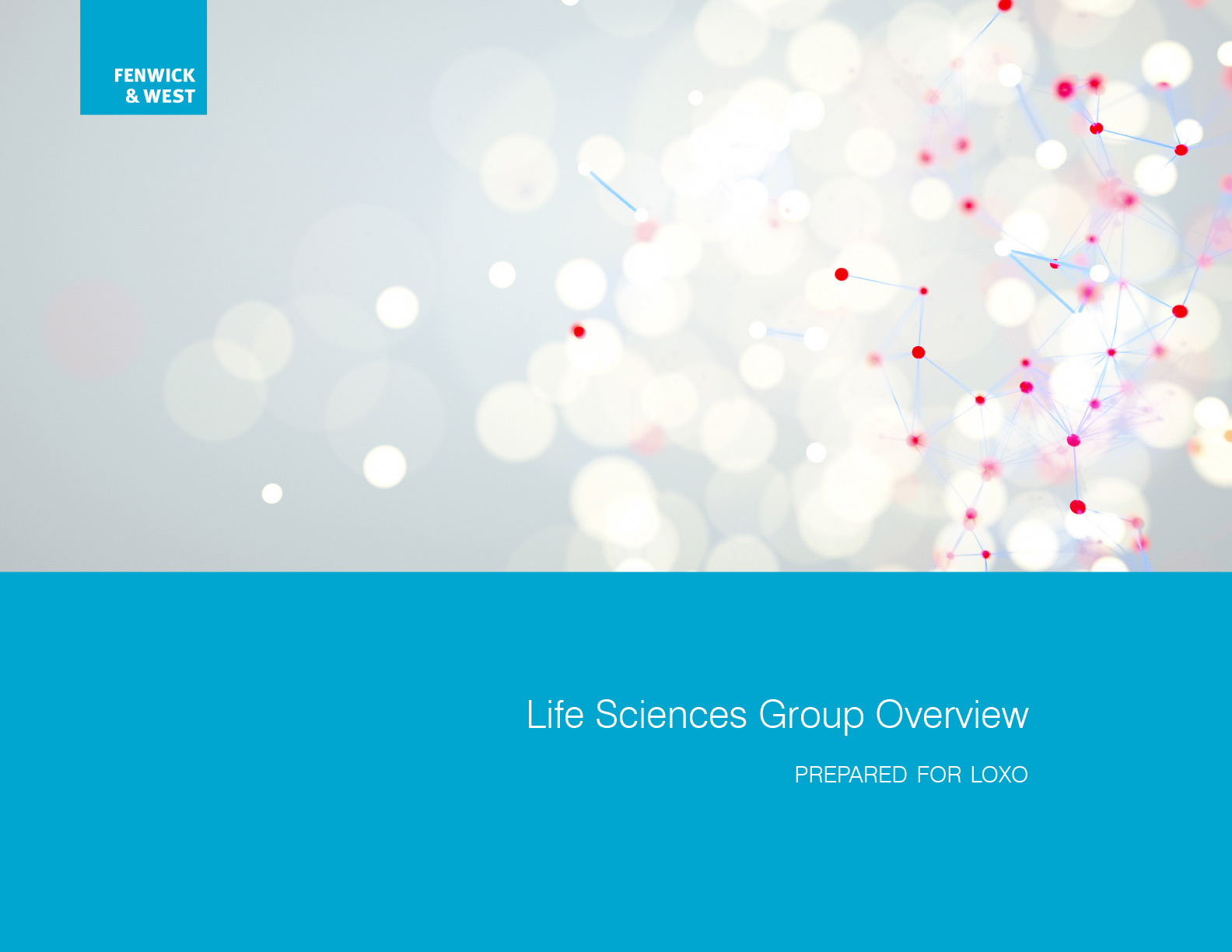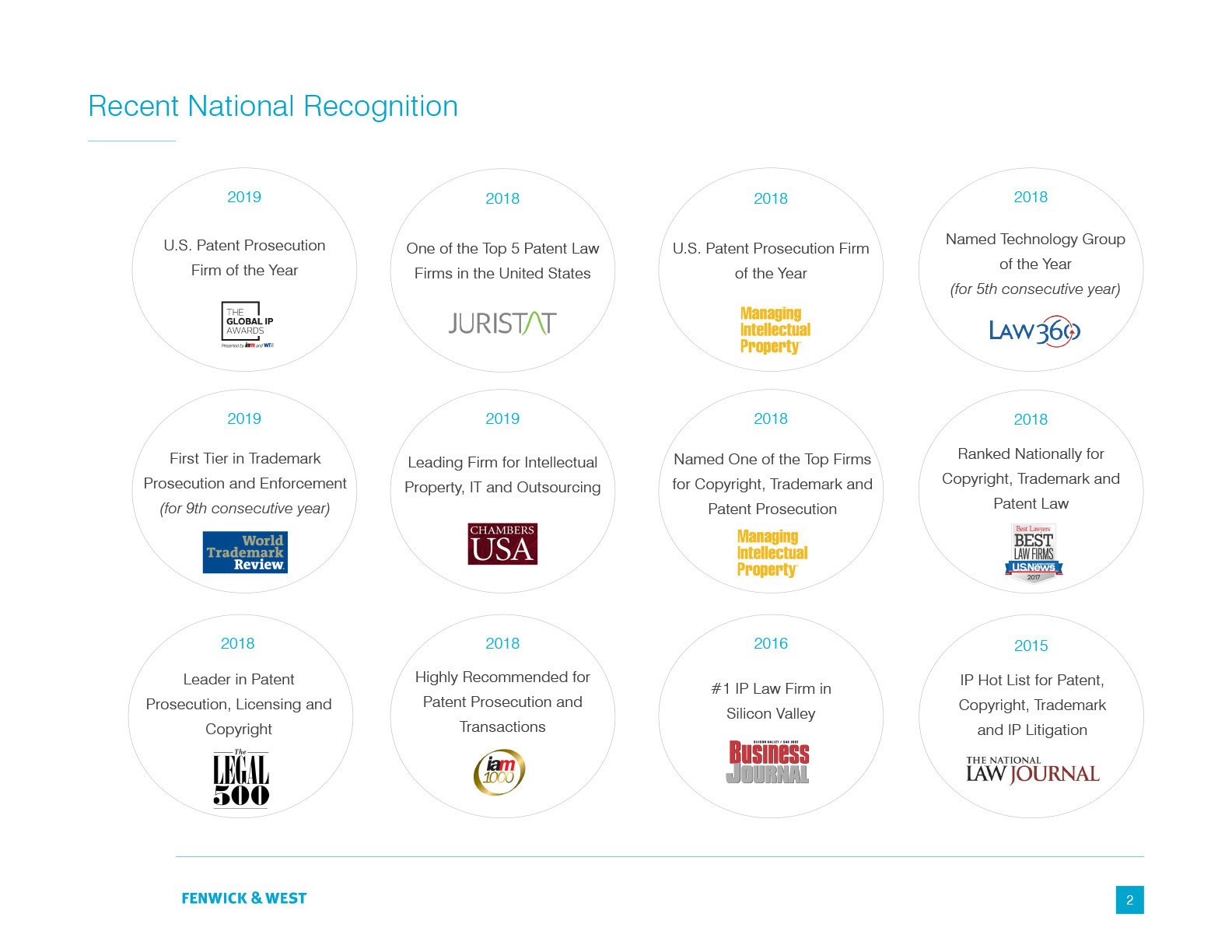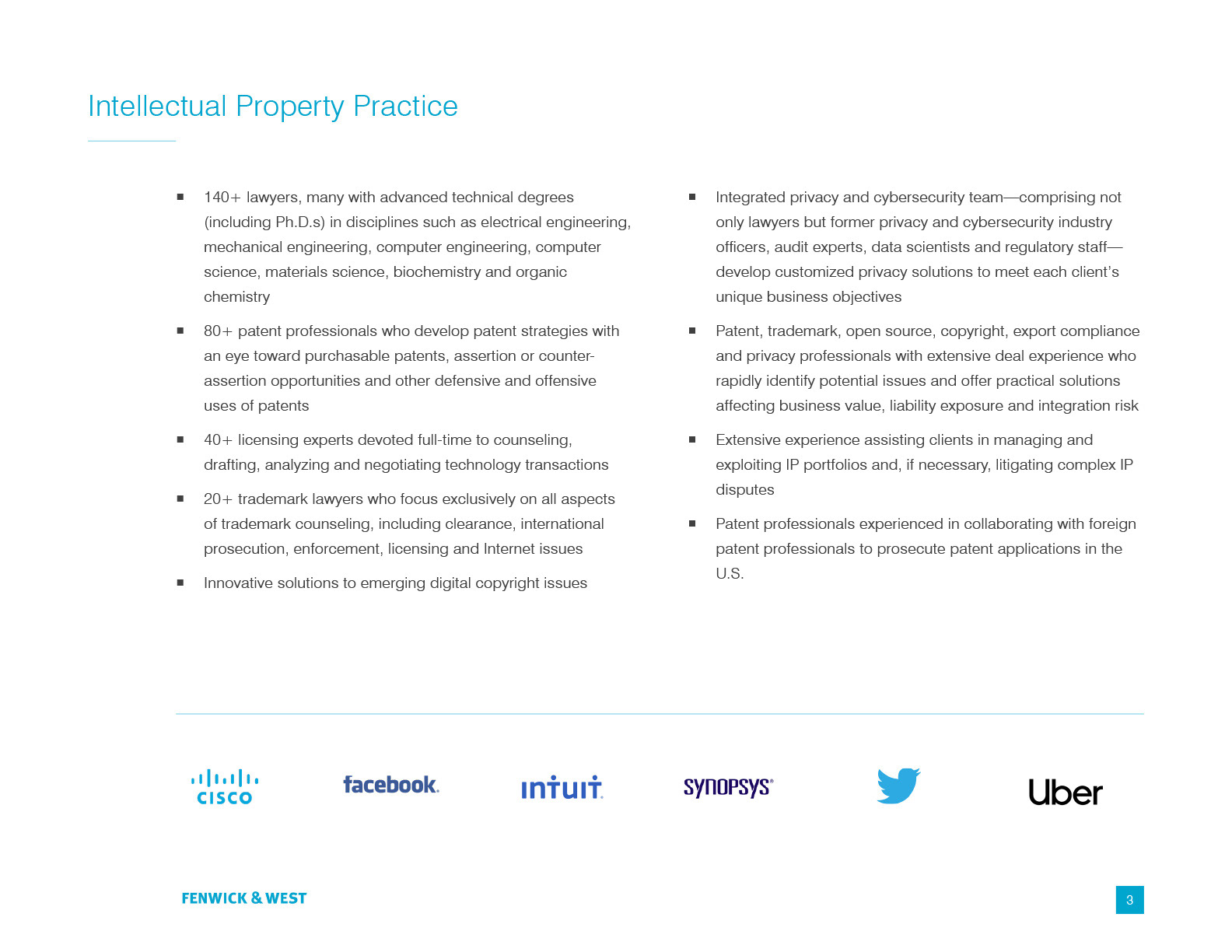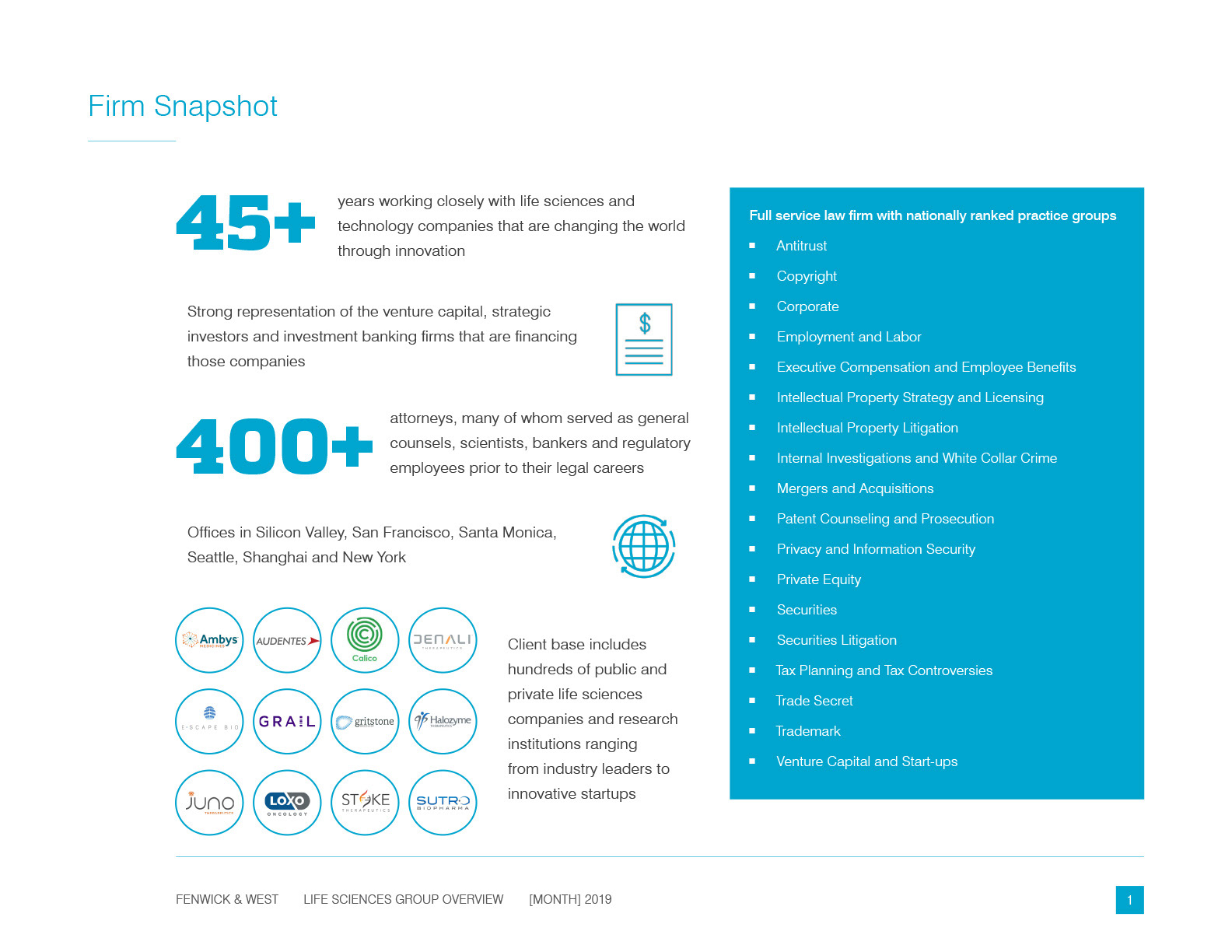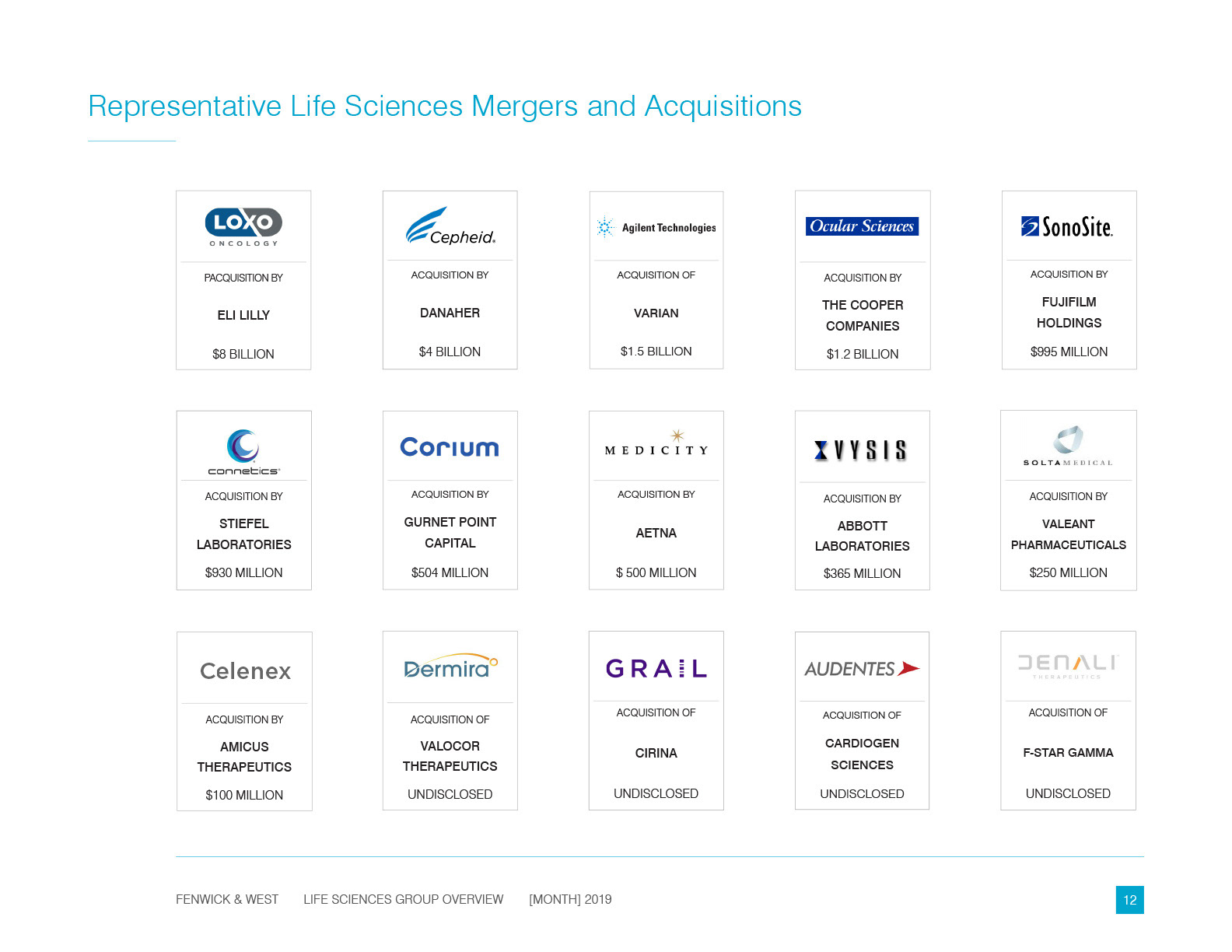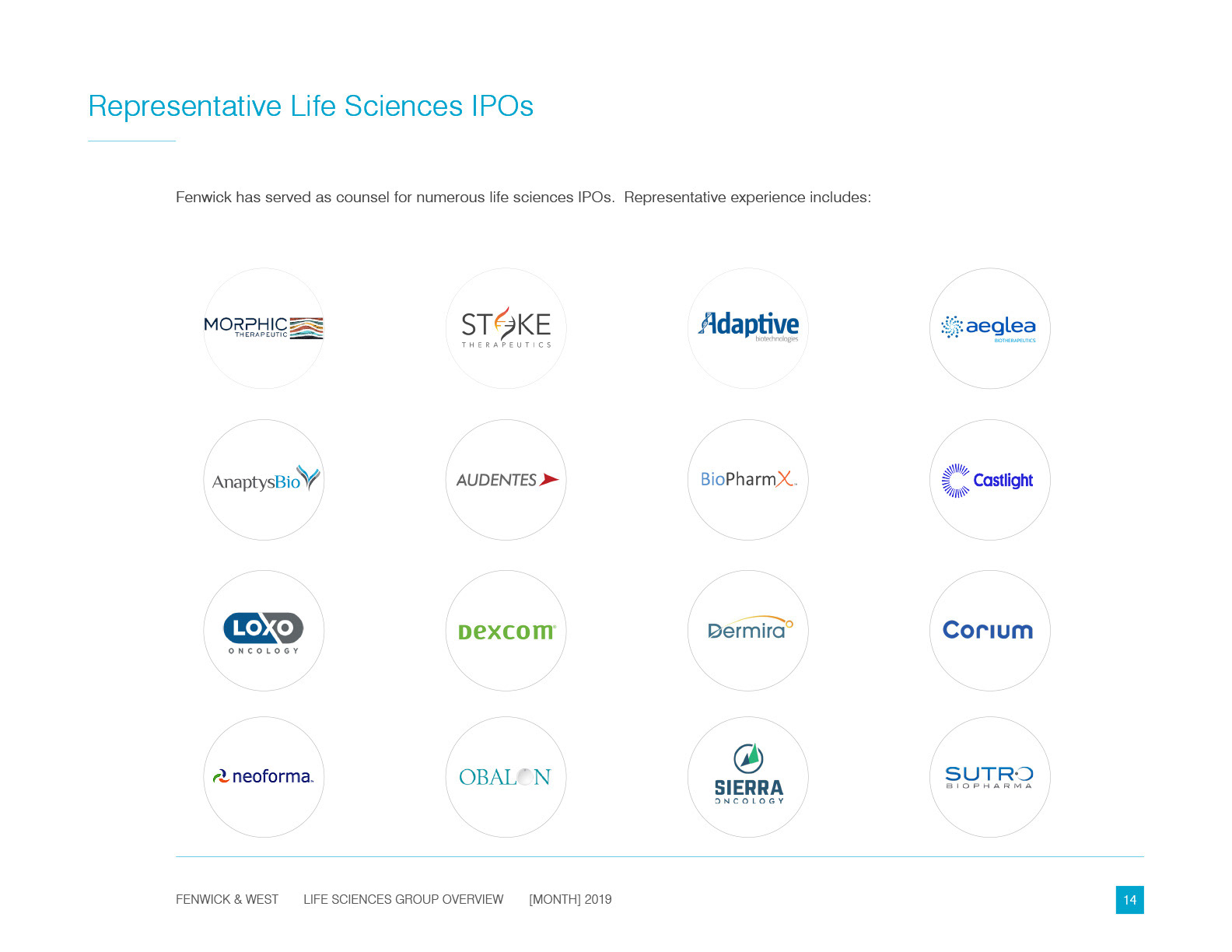 Proposals were more thoughtfully designed and customized within our brand guidelines to speak about Fenwick in a visual vernacular attractive to the prospective client. Artwork for covers, and interior pages worked to show commonalities that naturally occur between Fenwick and prospective clients, helping the prospective client and the firm identify with each other.
Proposal included illustration to show the concept of story telling. BroadbandTV CEO requested presentations using this concept for their own funding pitches to Venture Capital Firms.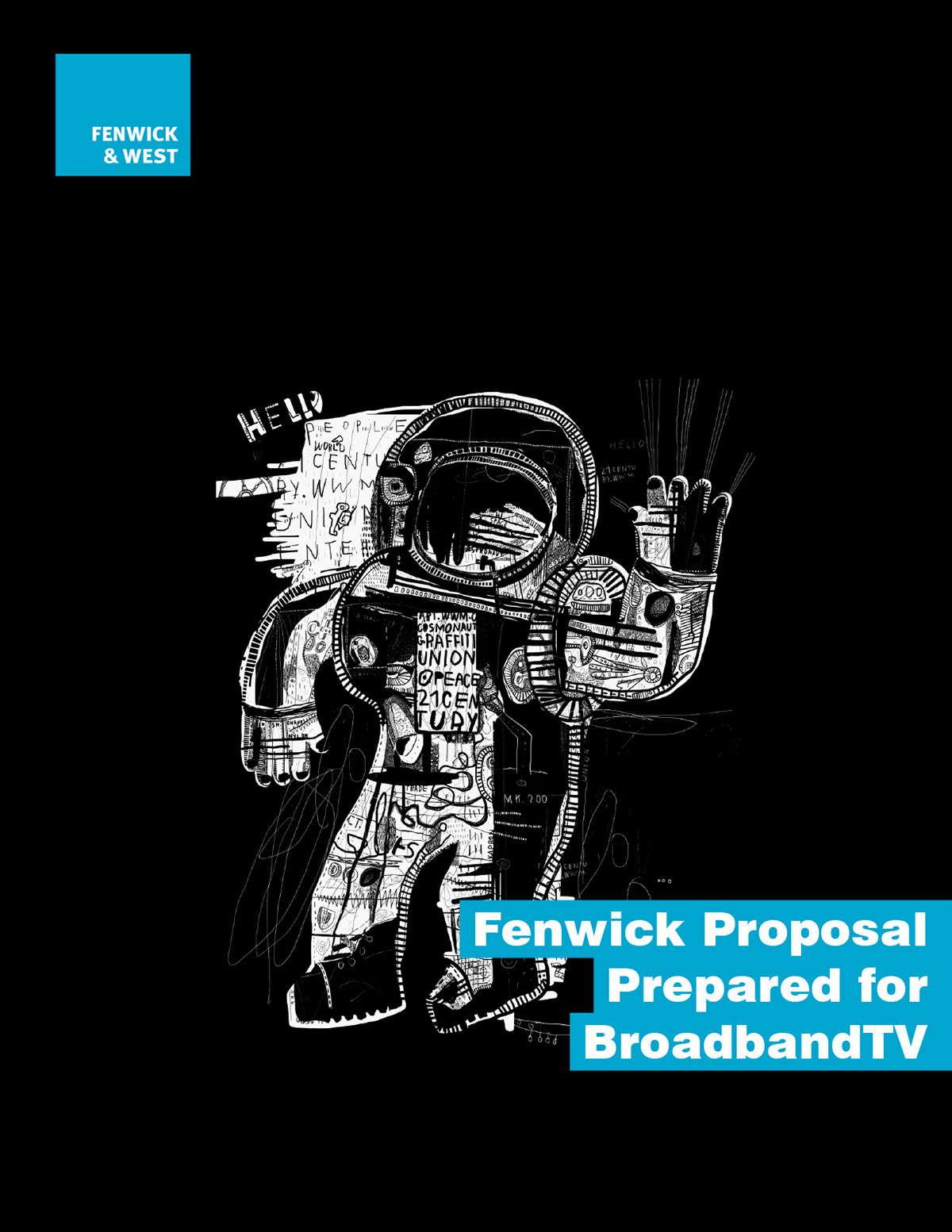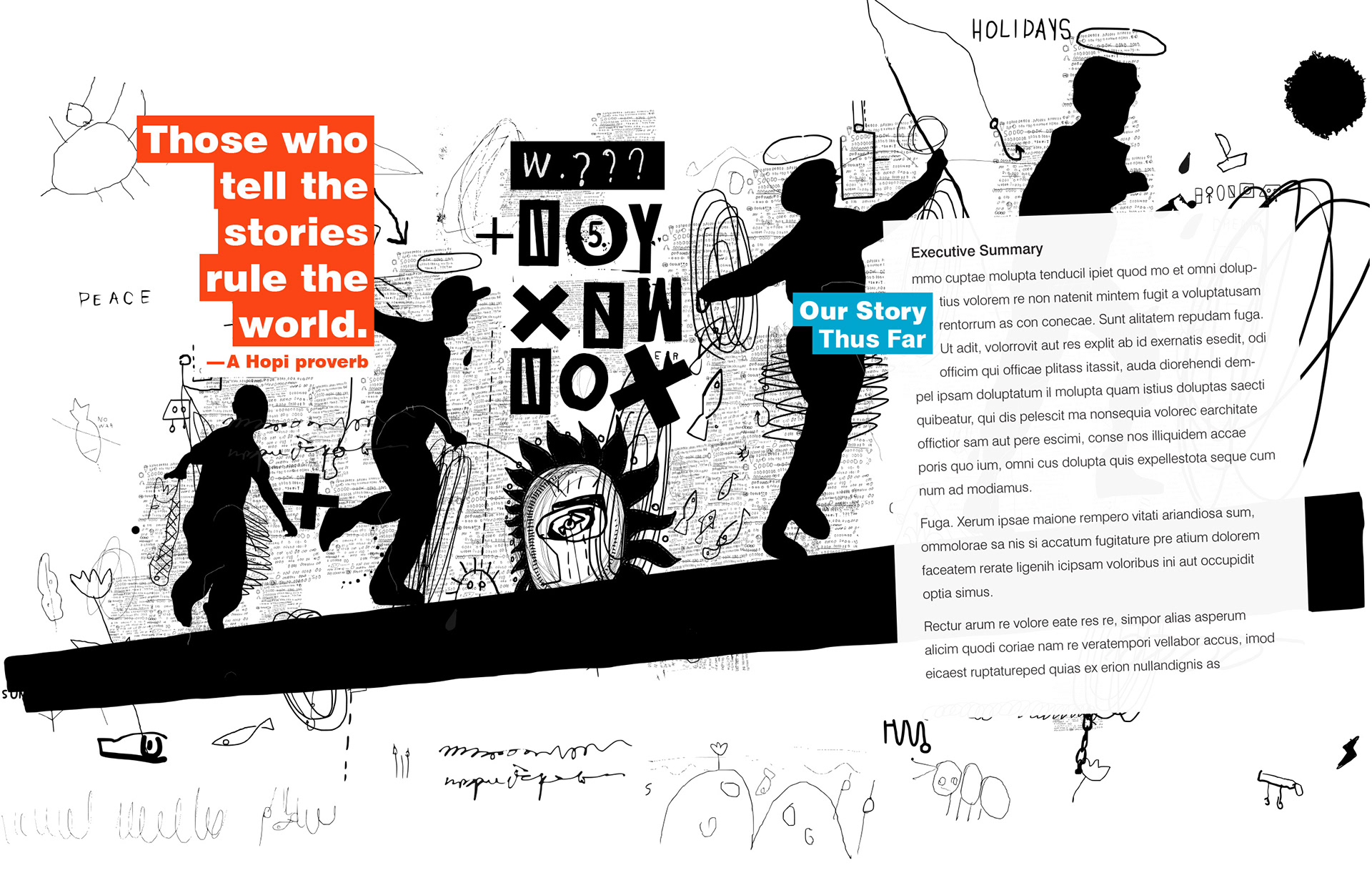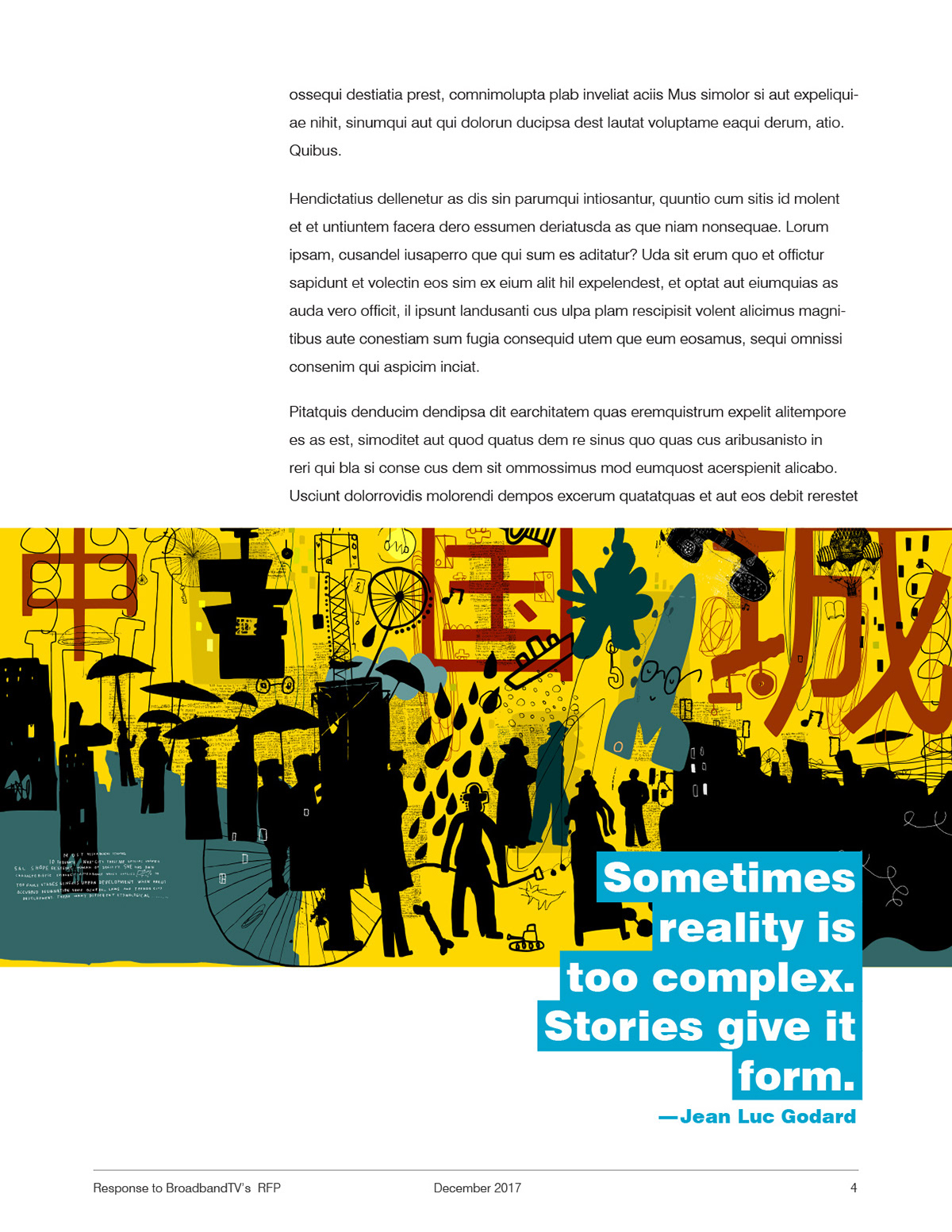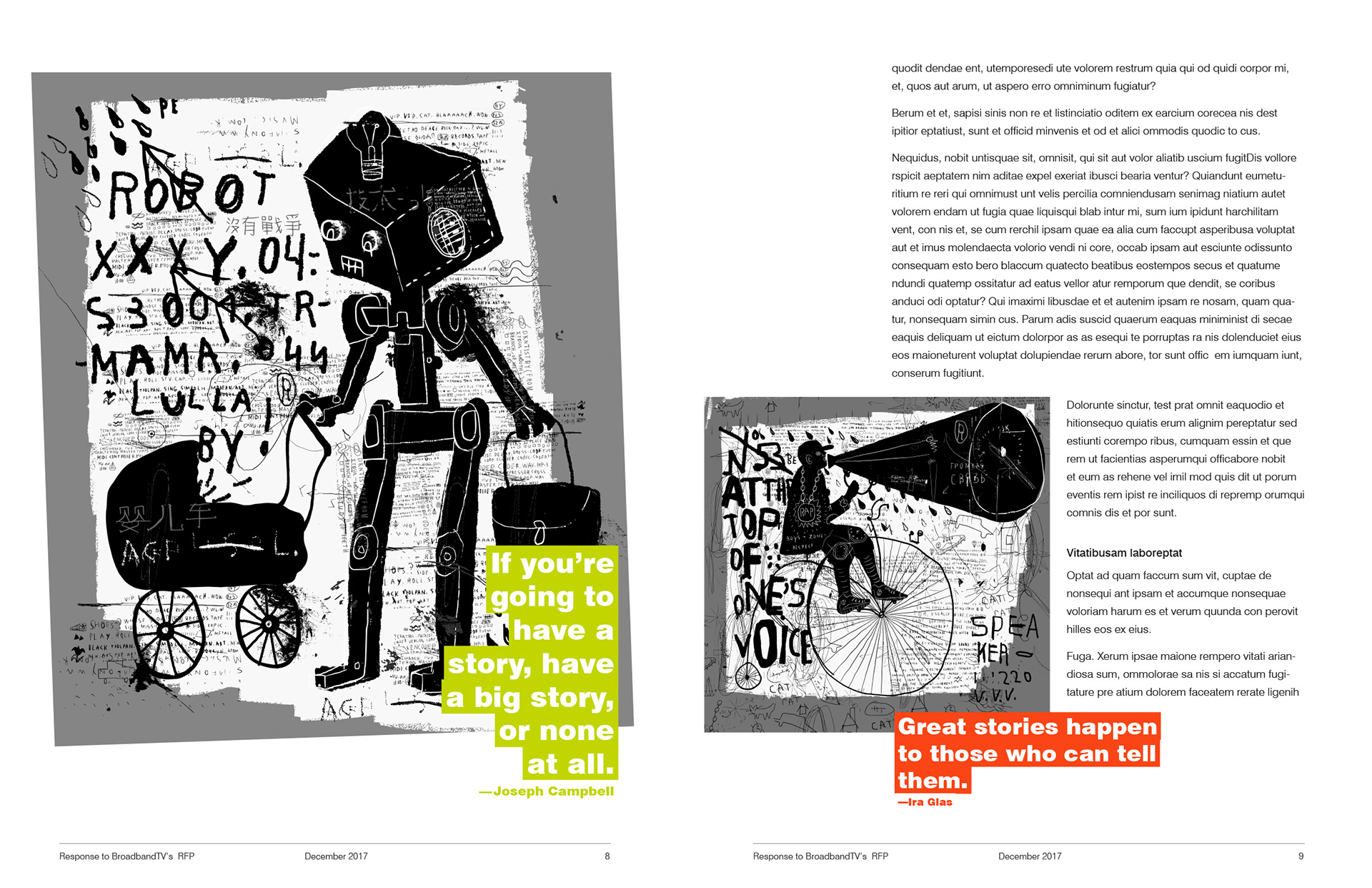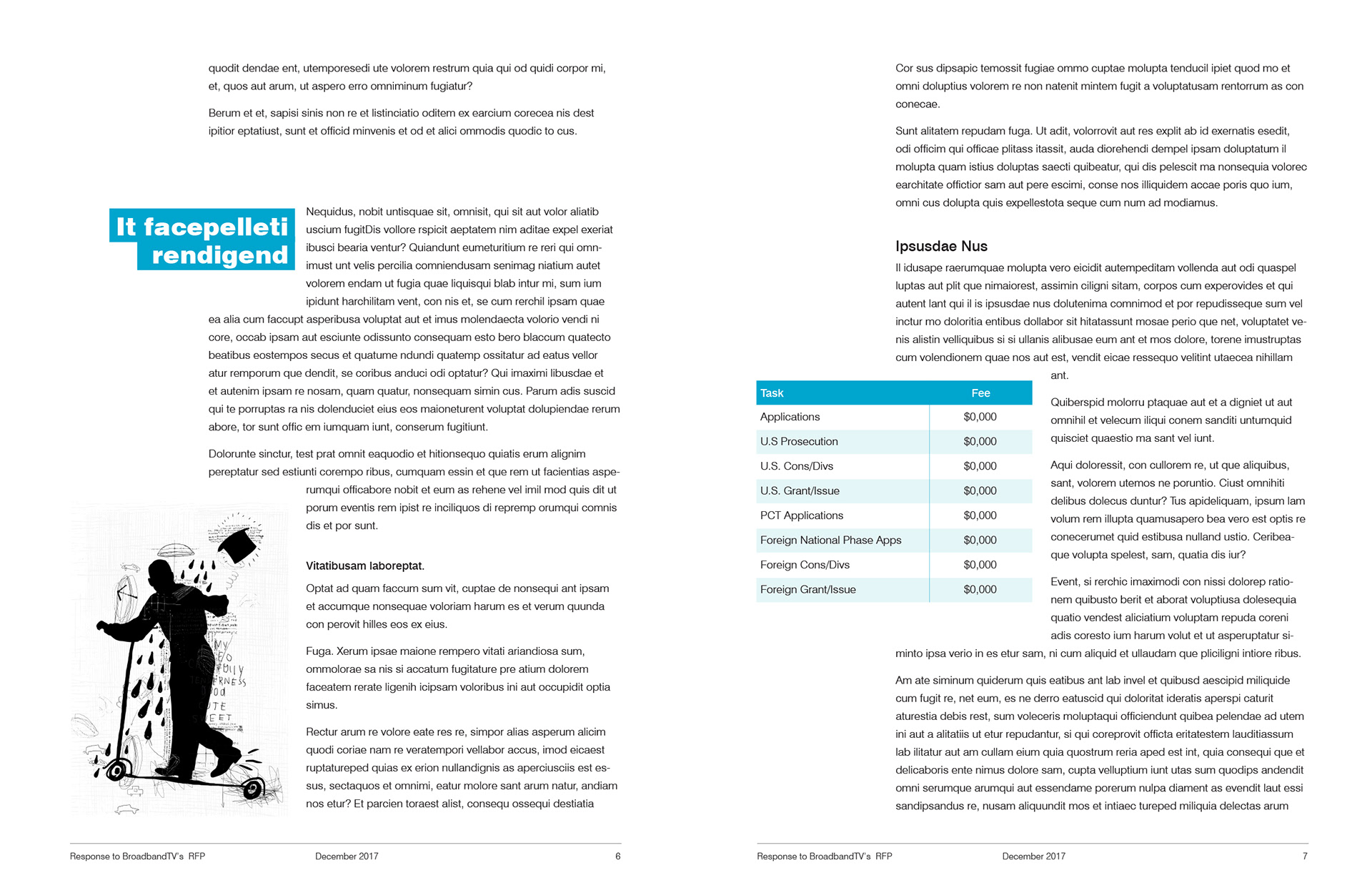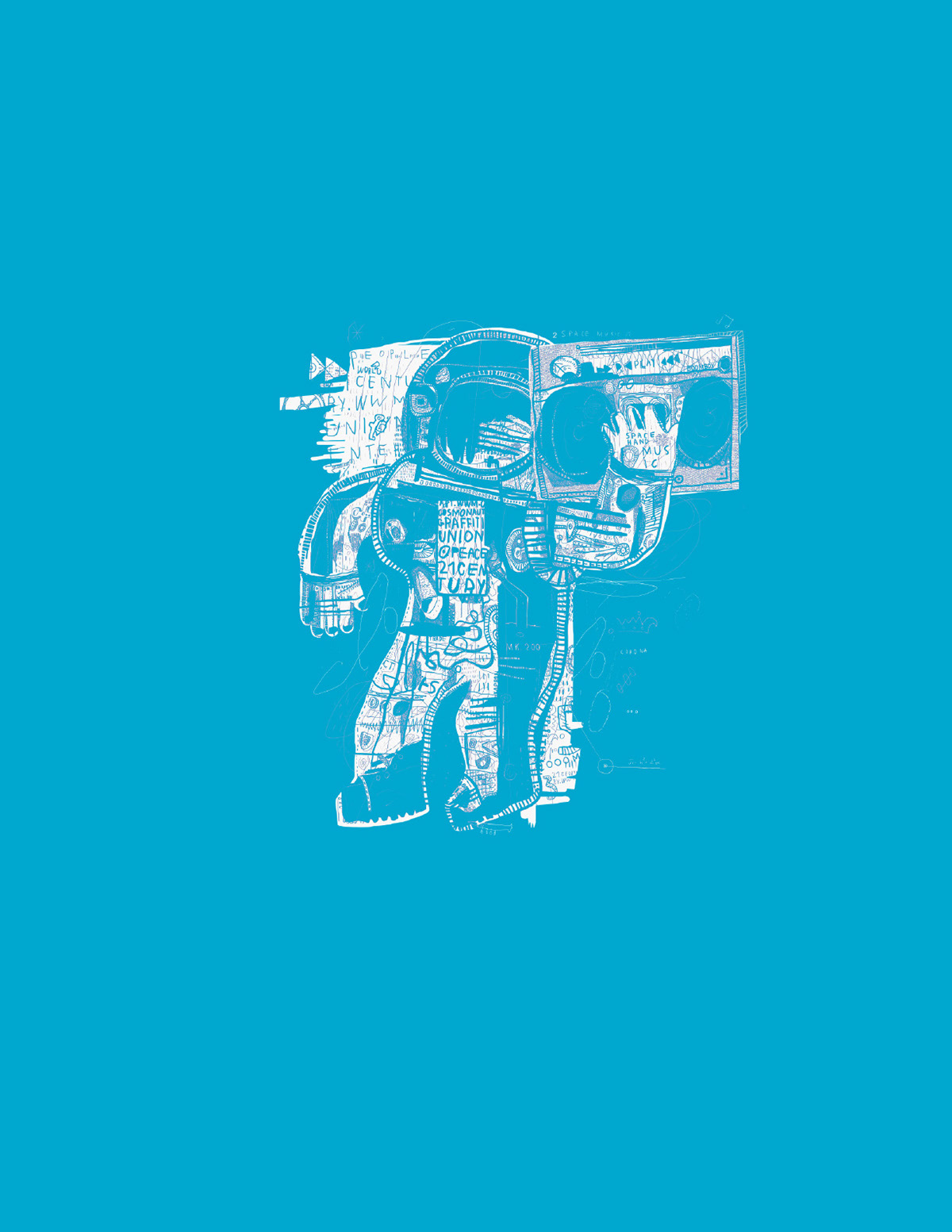 I graphically dramatized the WeWork proposal with a photo collage of a sketch of an office overlaying the image of two people meeting in an empty office space.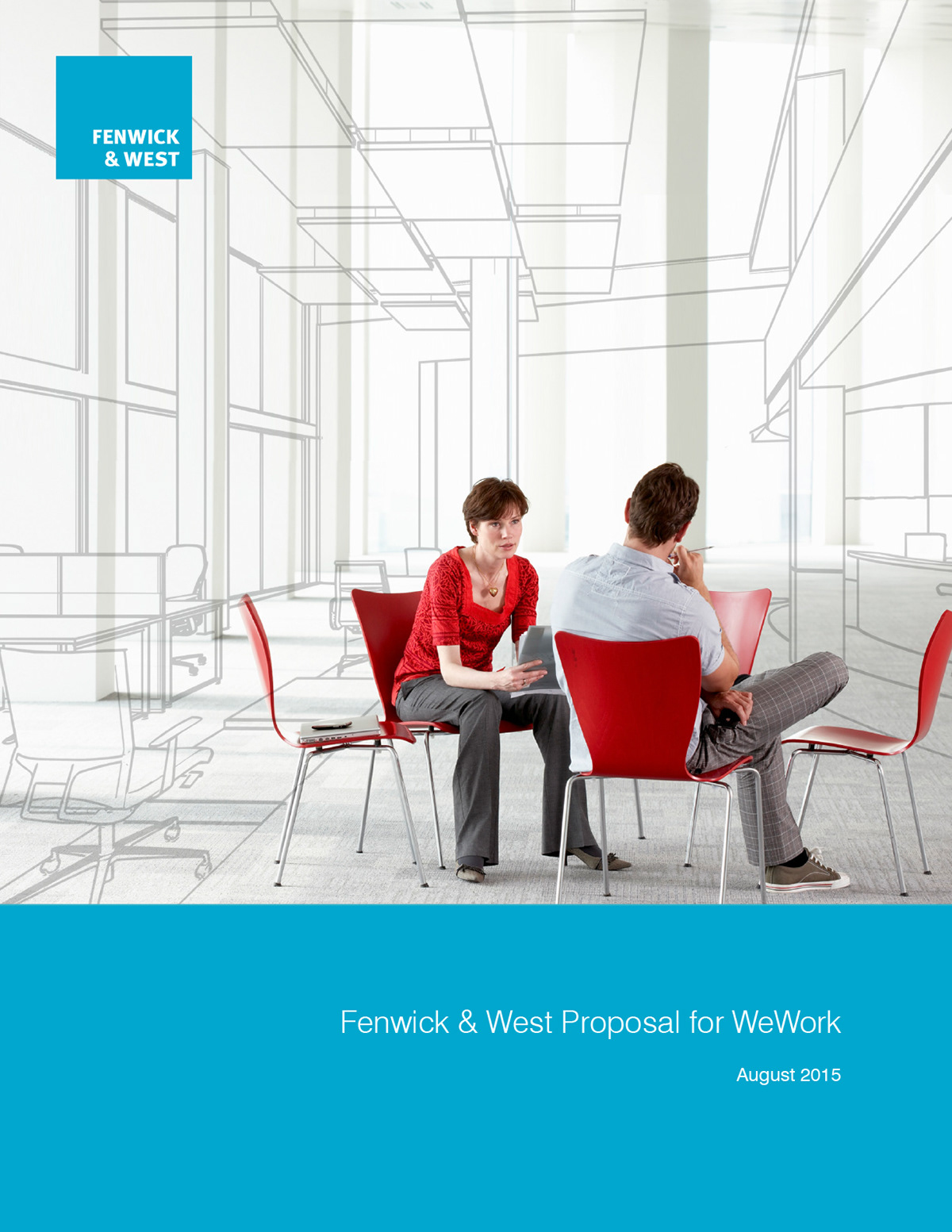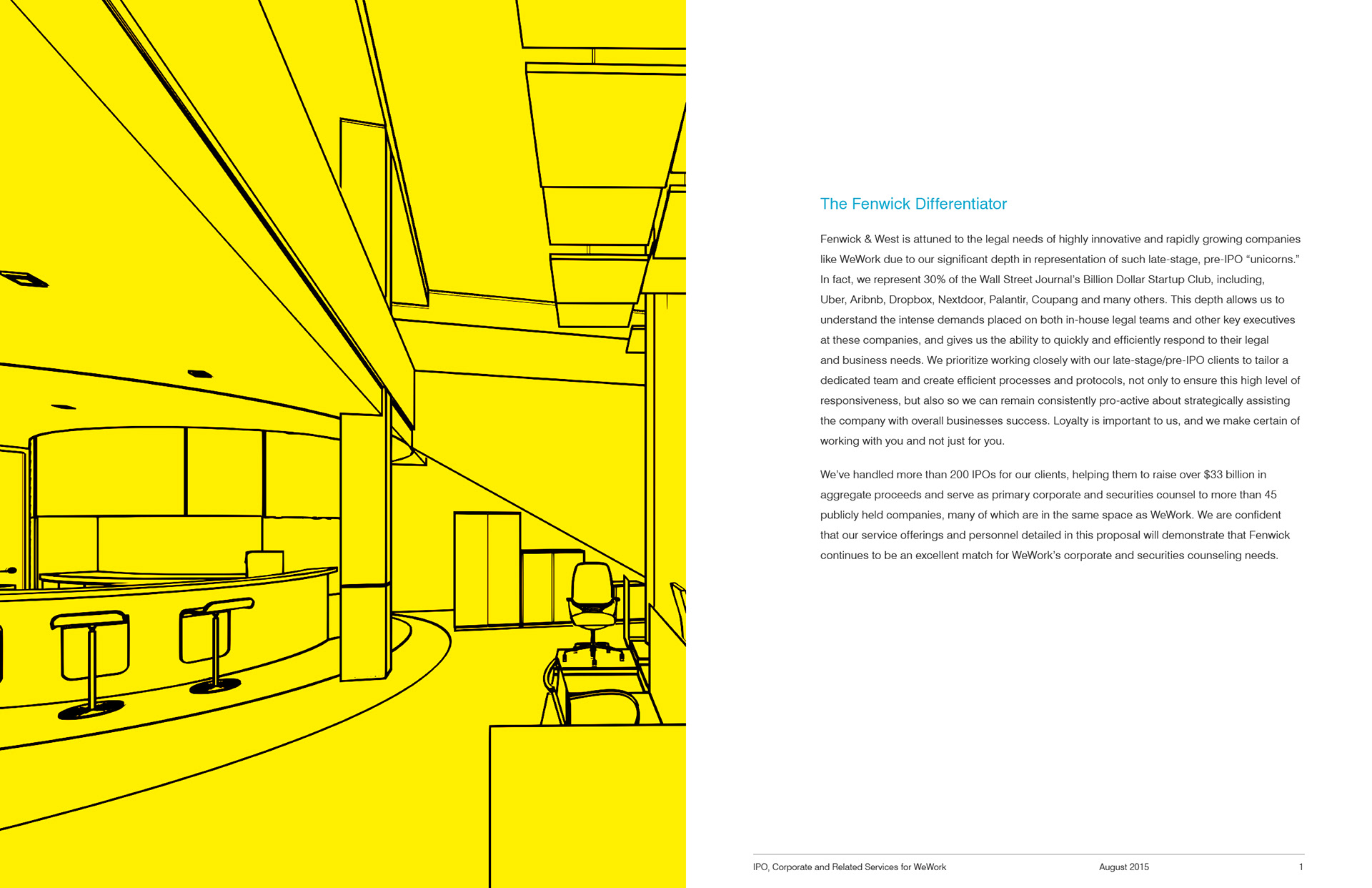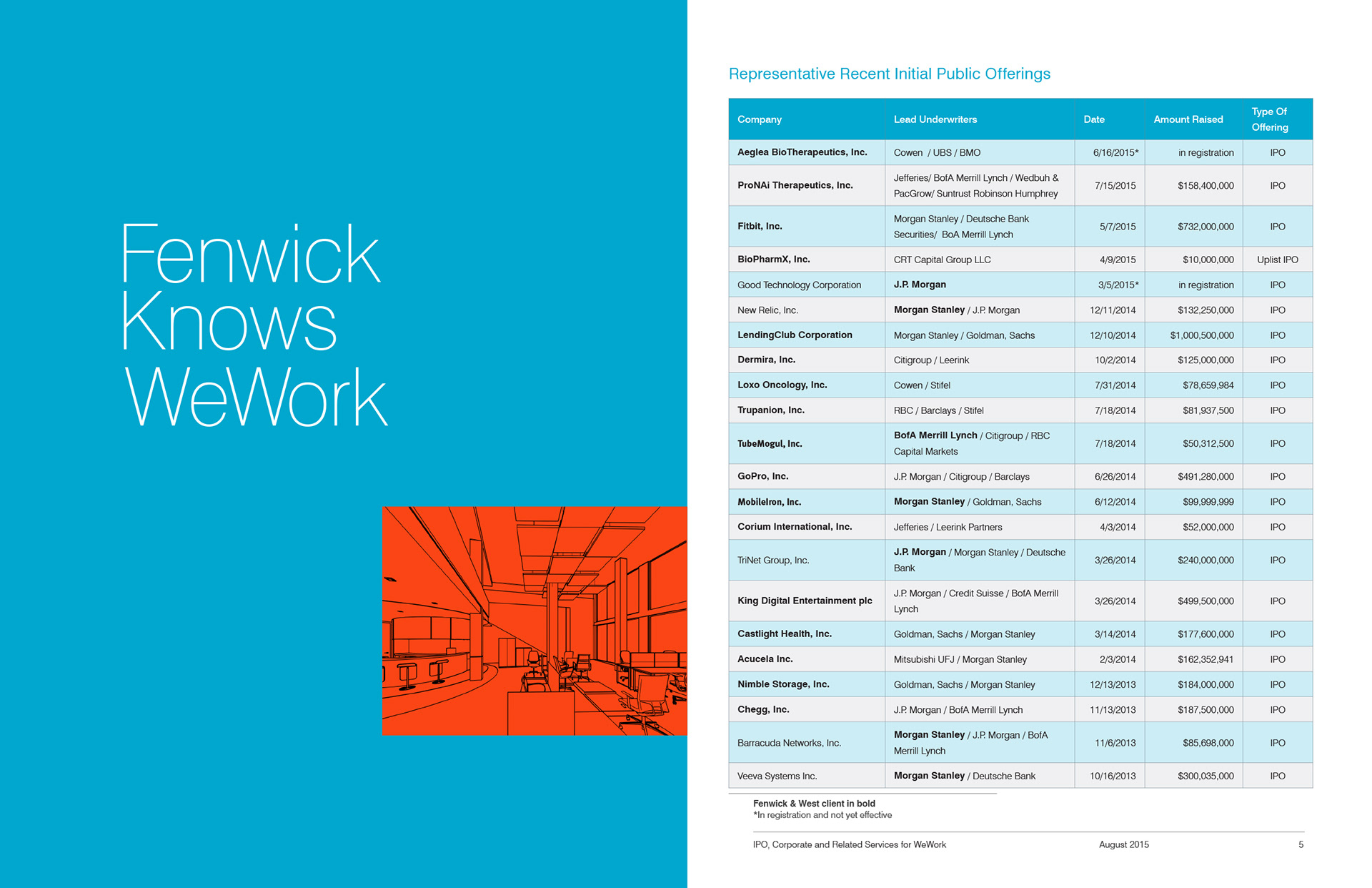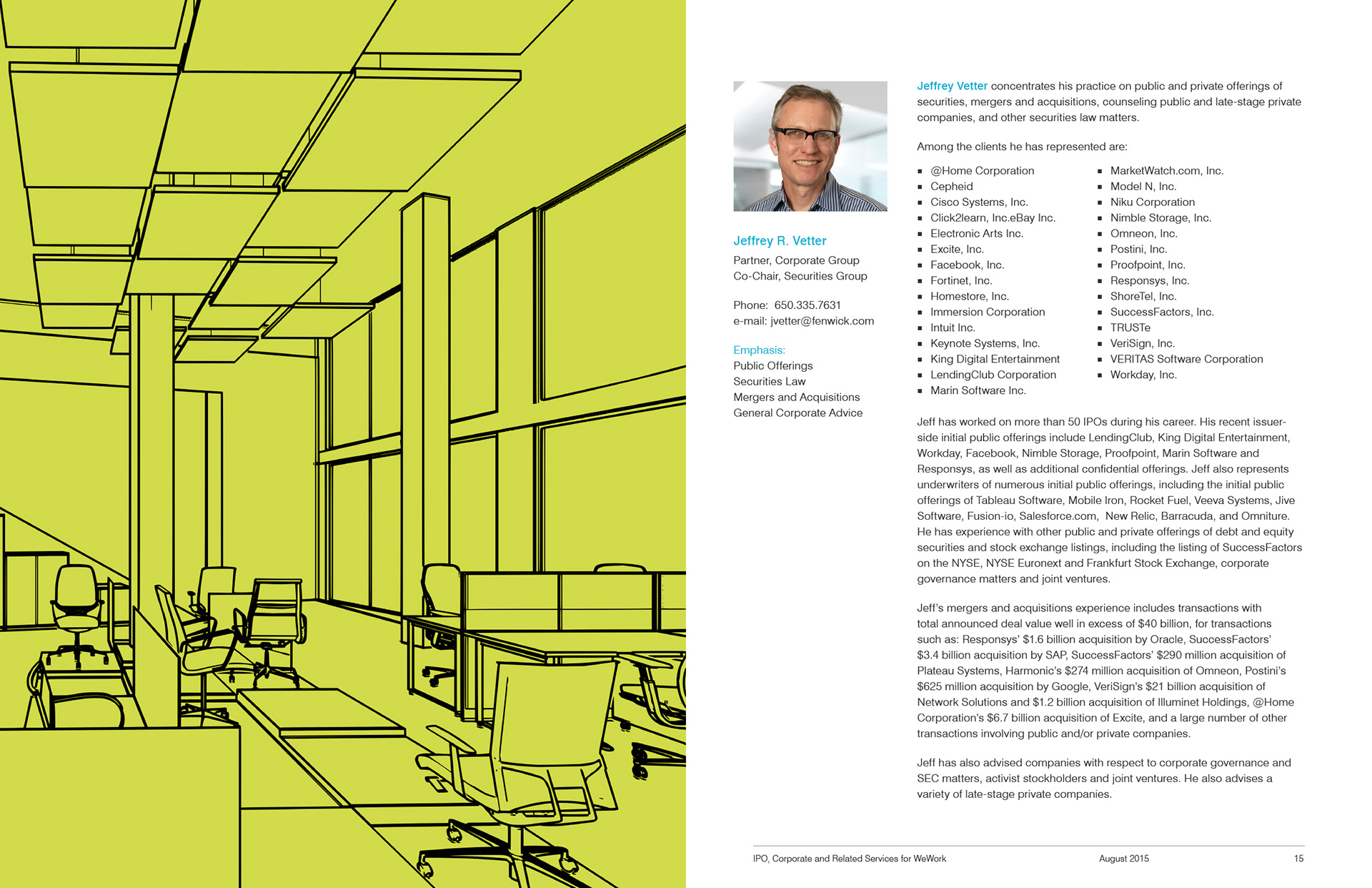 I created a game-like, interactive overview for the Games practice group, it formed the basis for several successful pitches and proposals.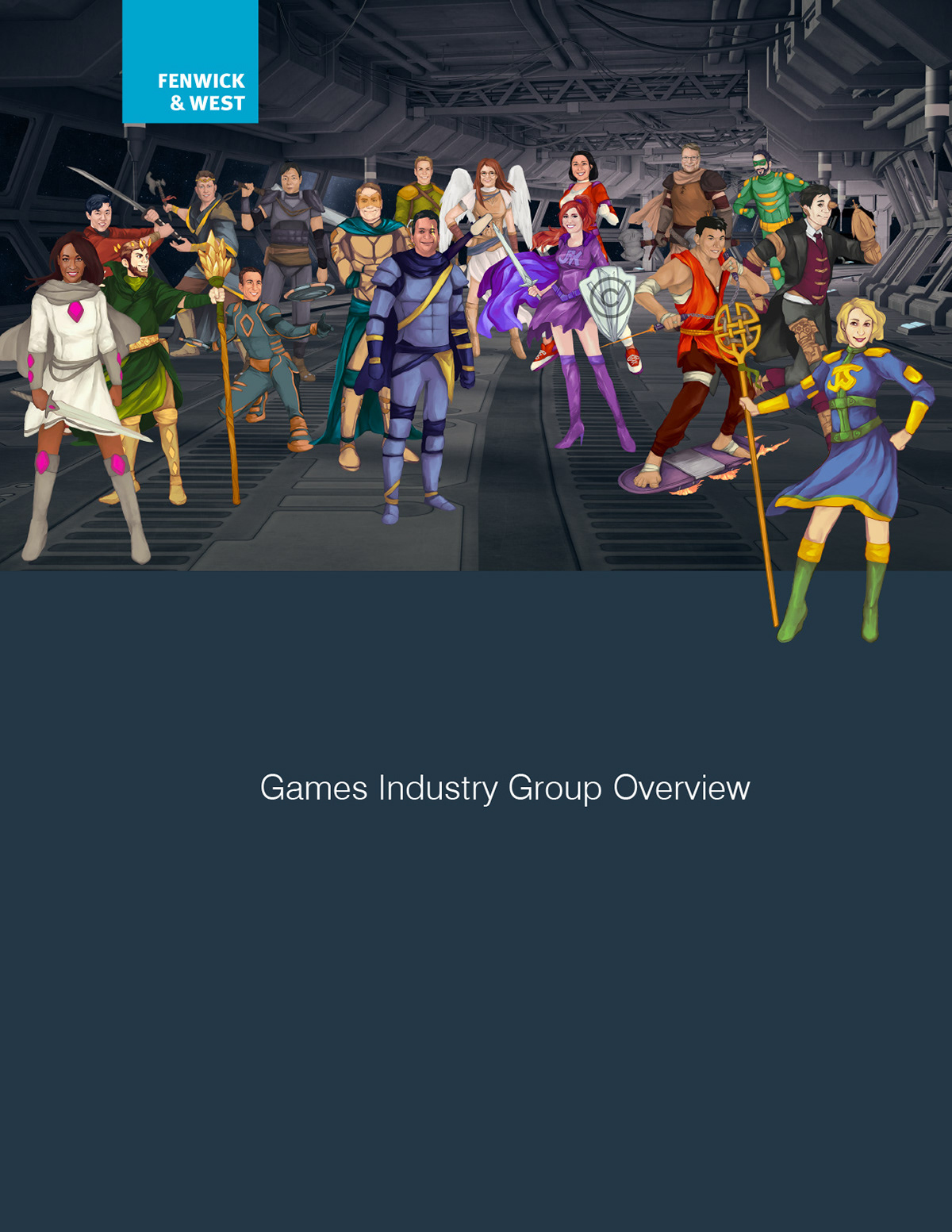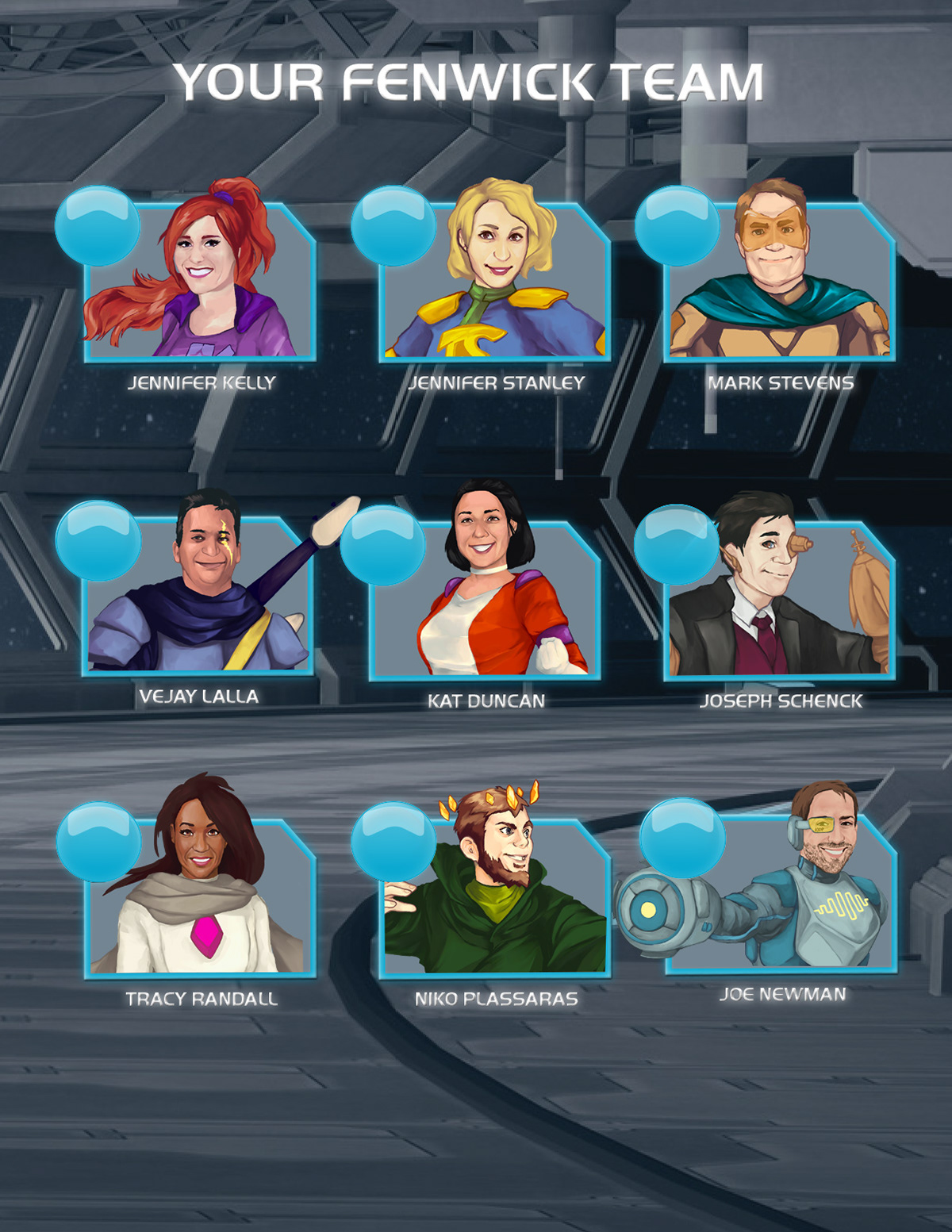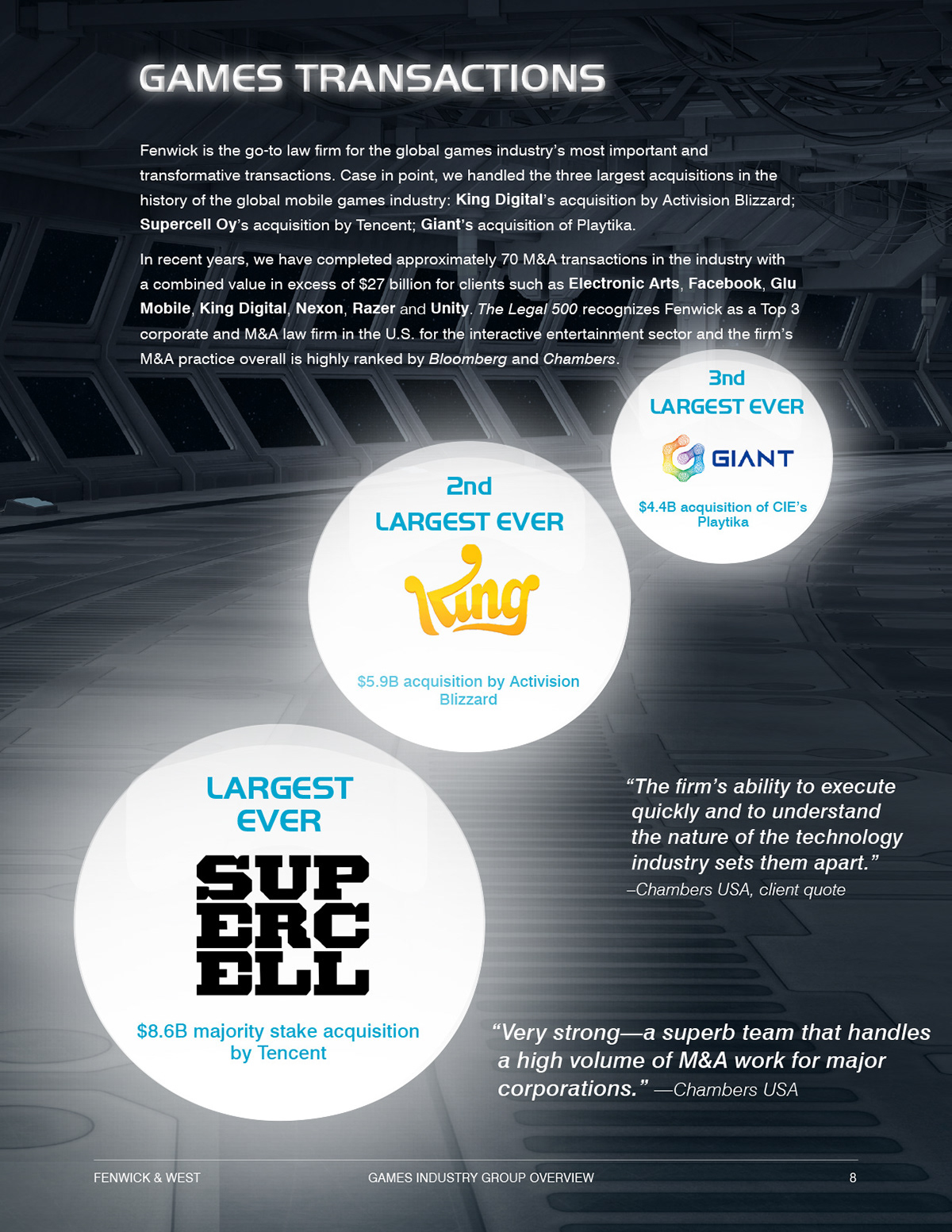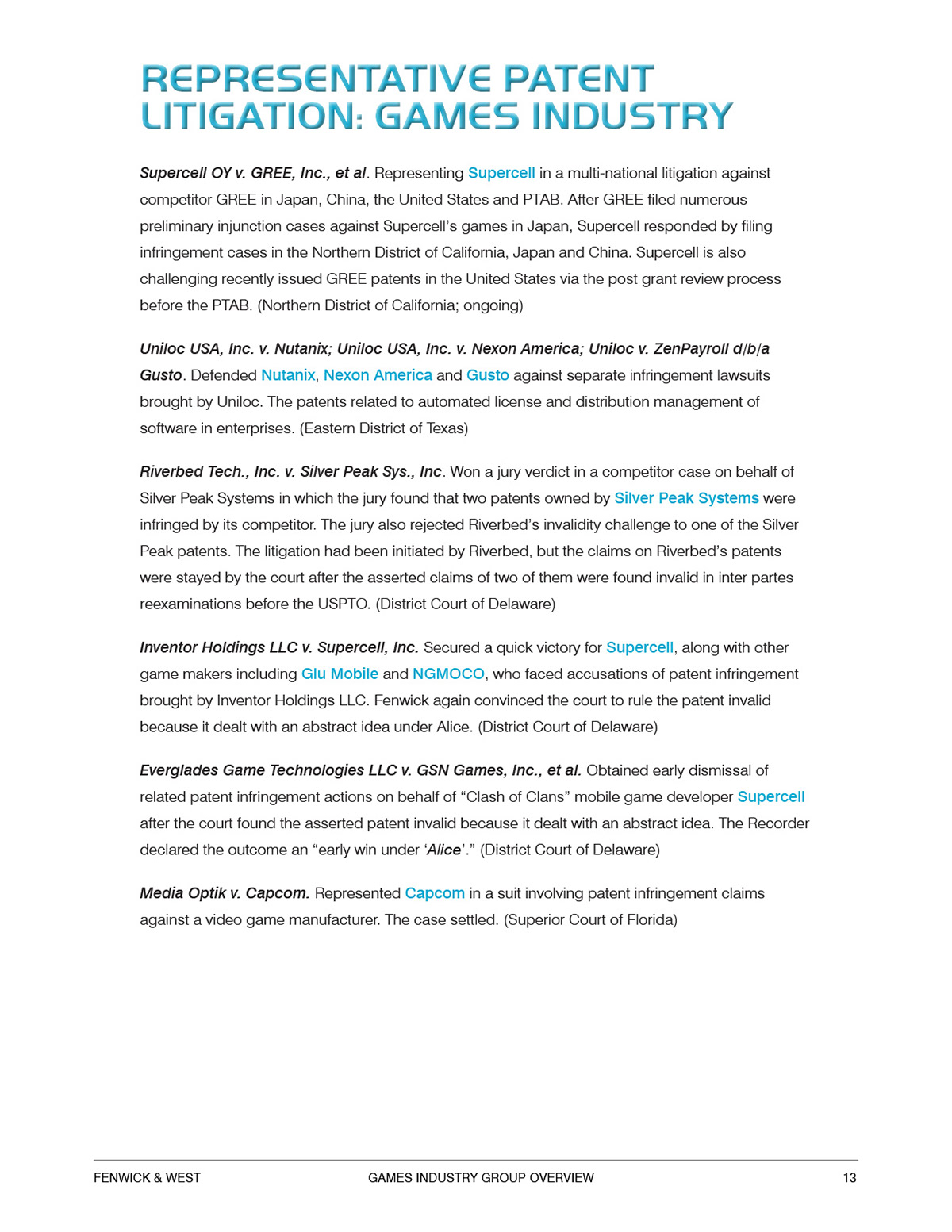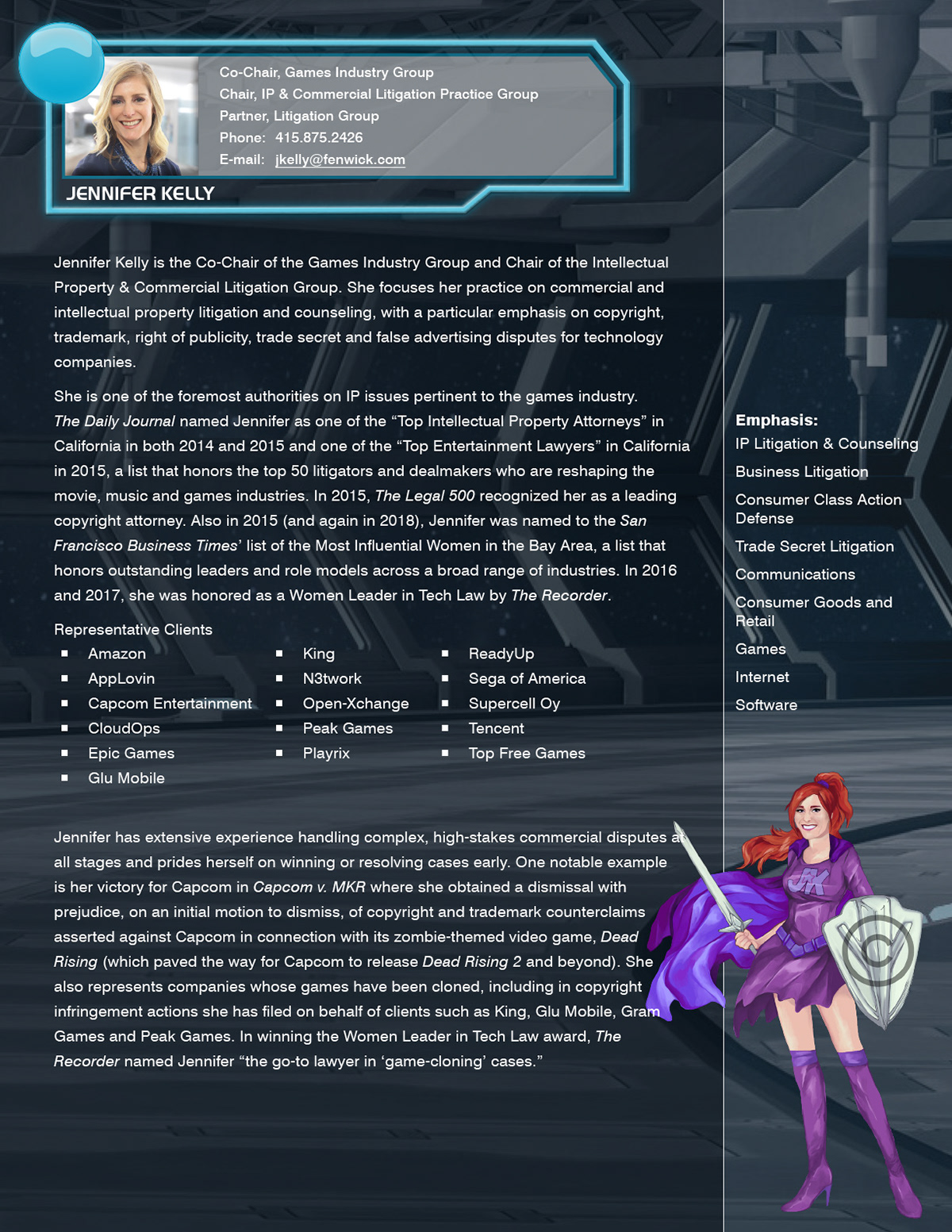 In an effort to speak to a potential new client in a visual way we decided to style the proposal to look like an event that might appear on Eventbrite's website. The Eventbrite execs loved the materials.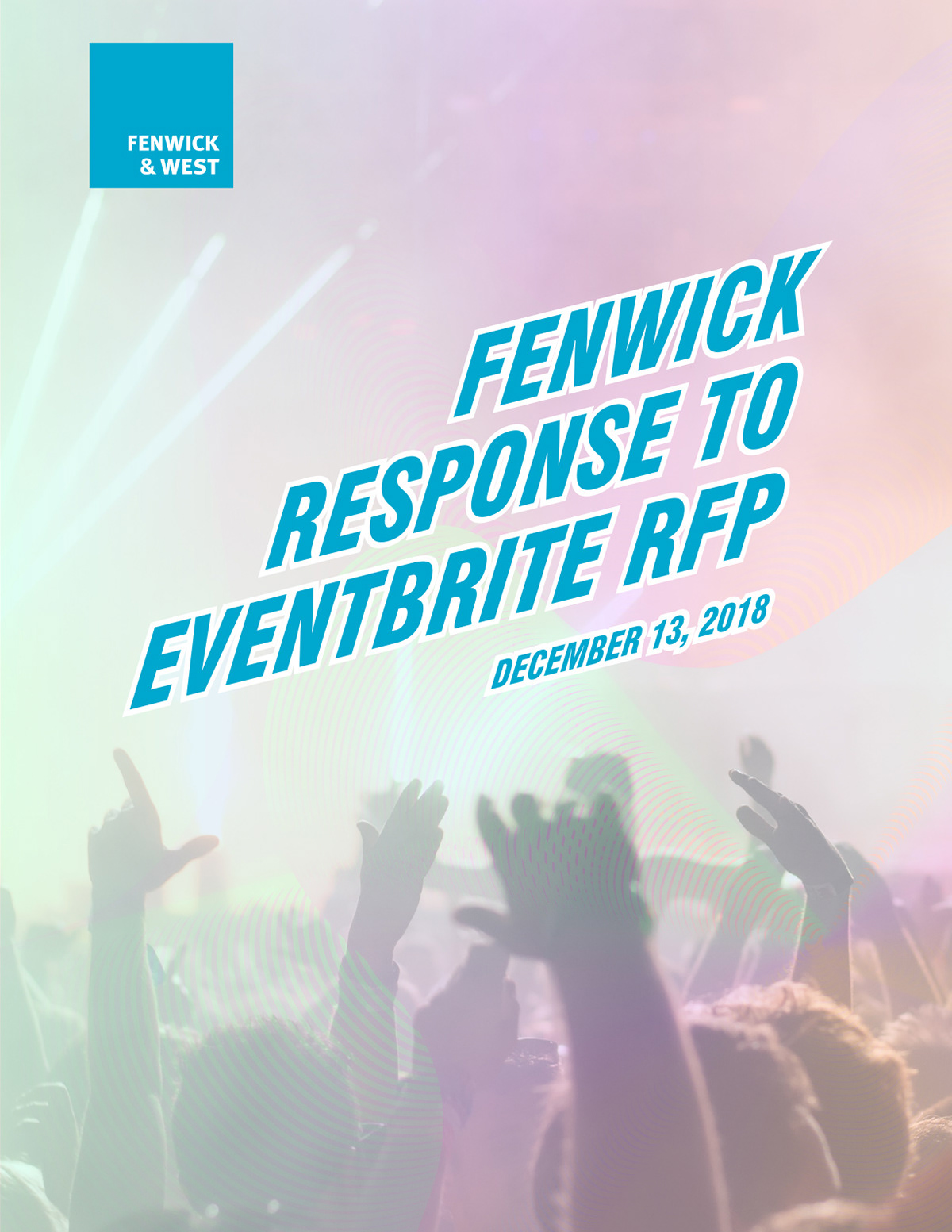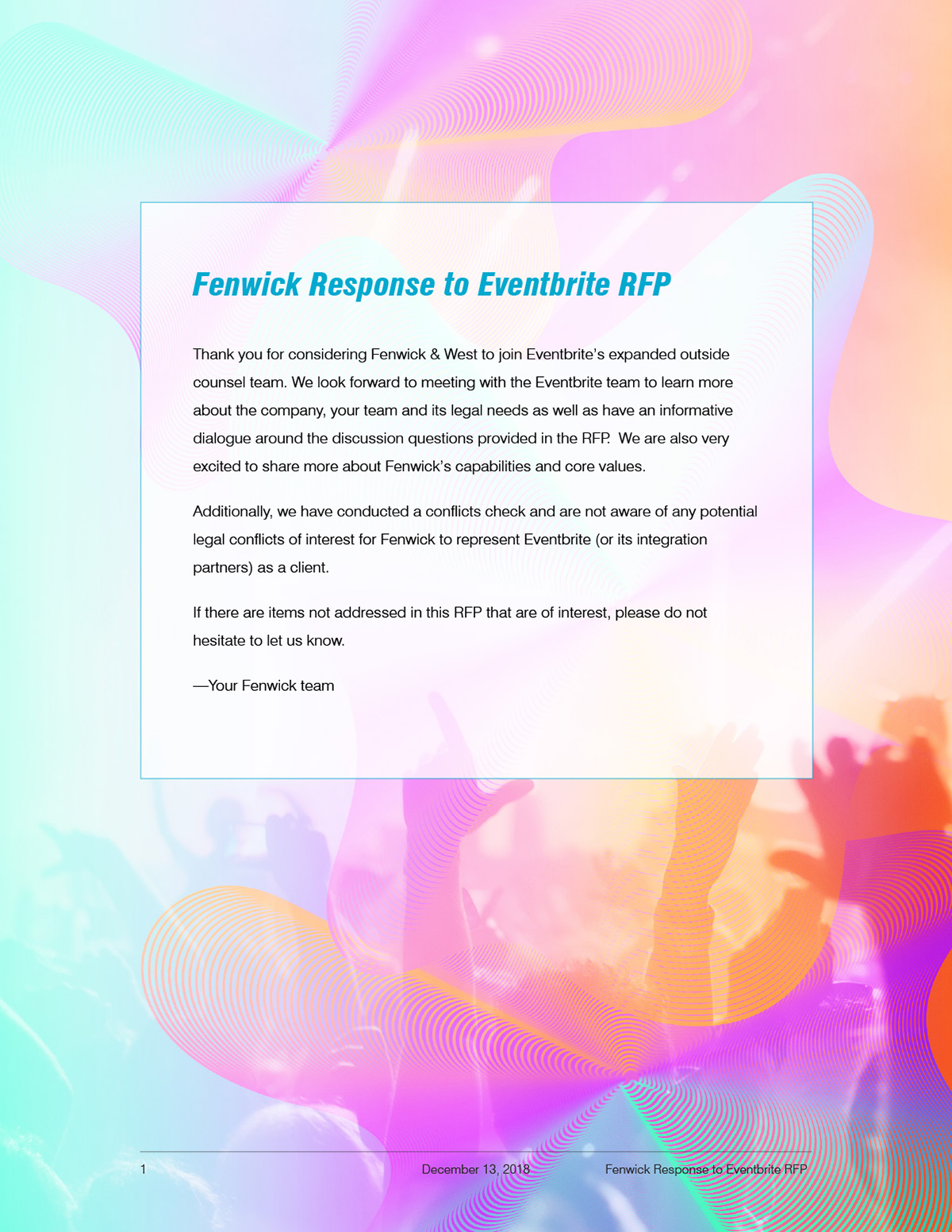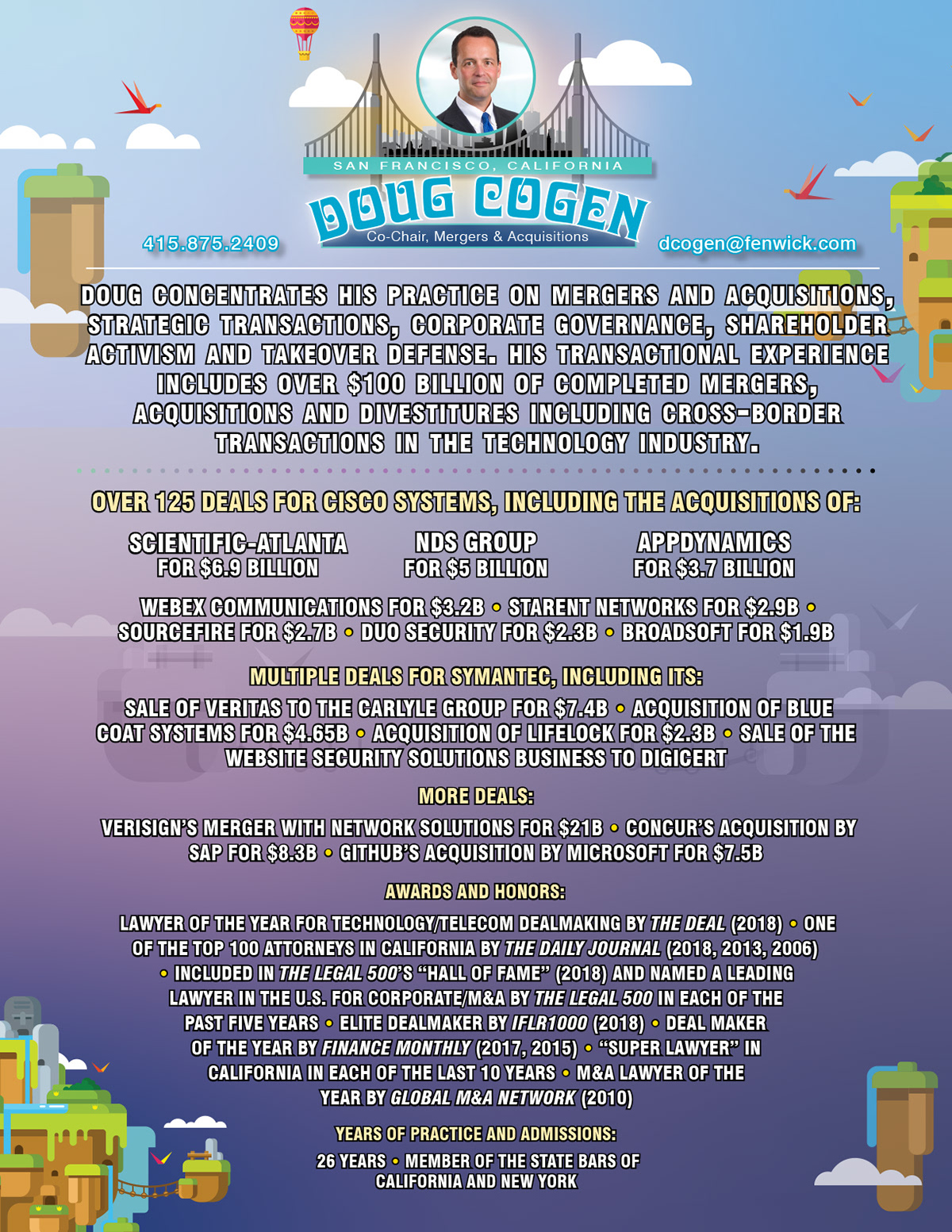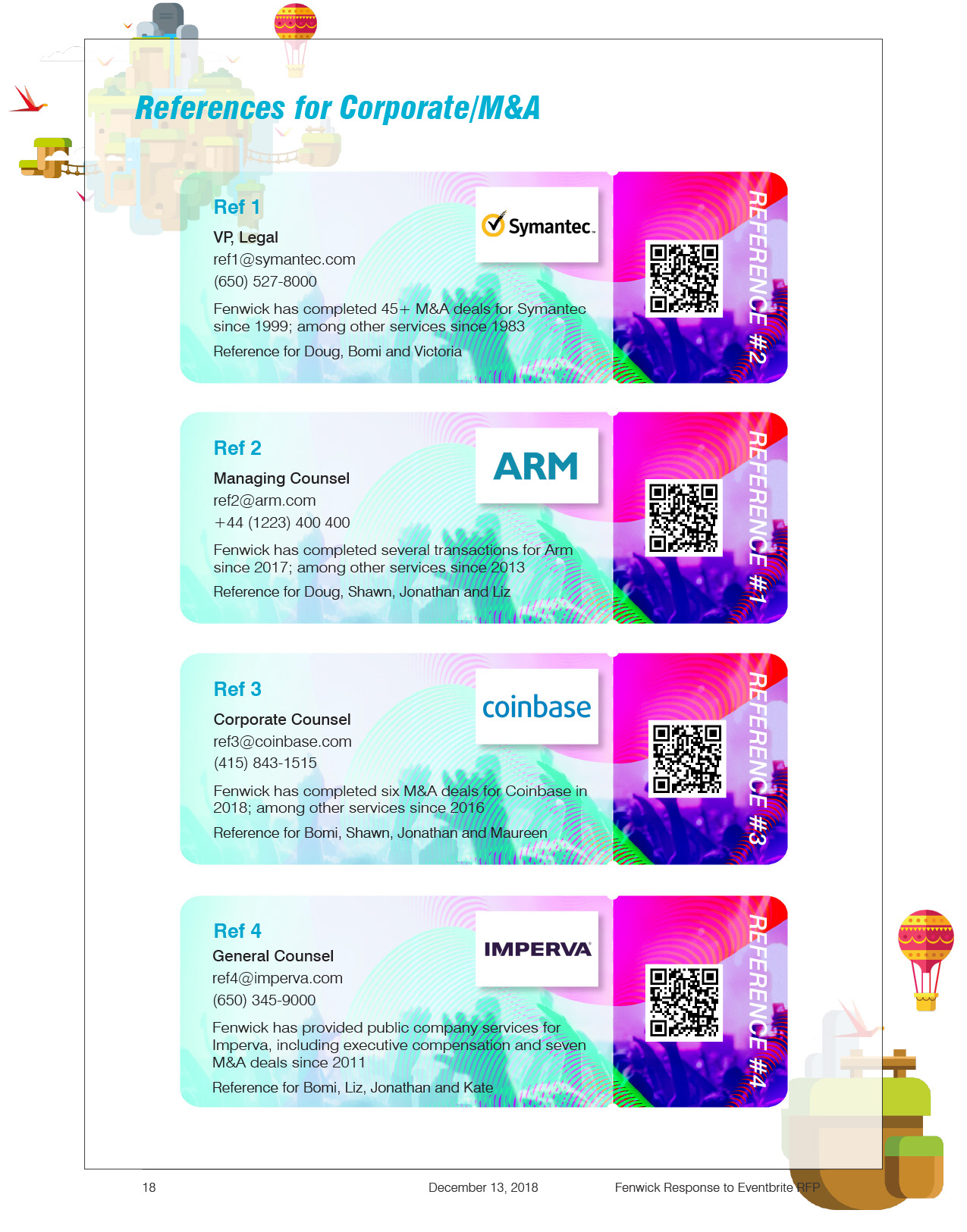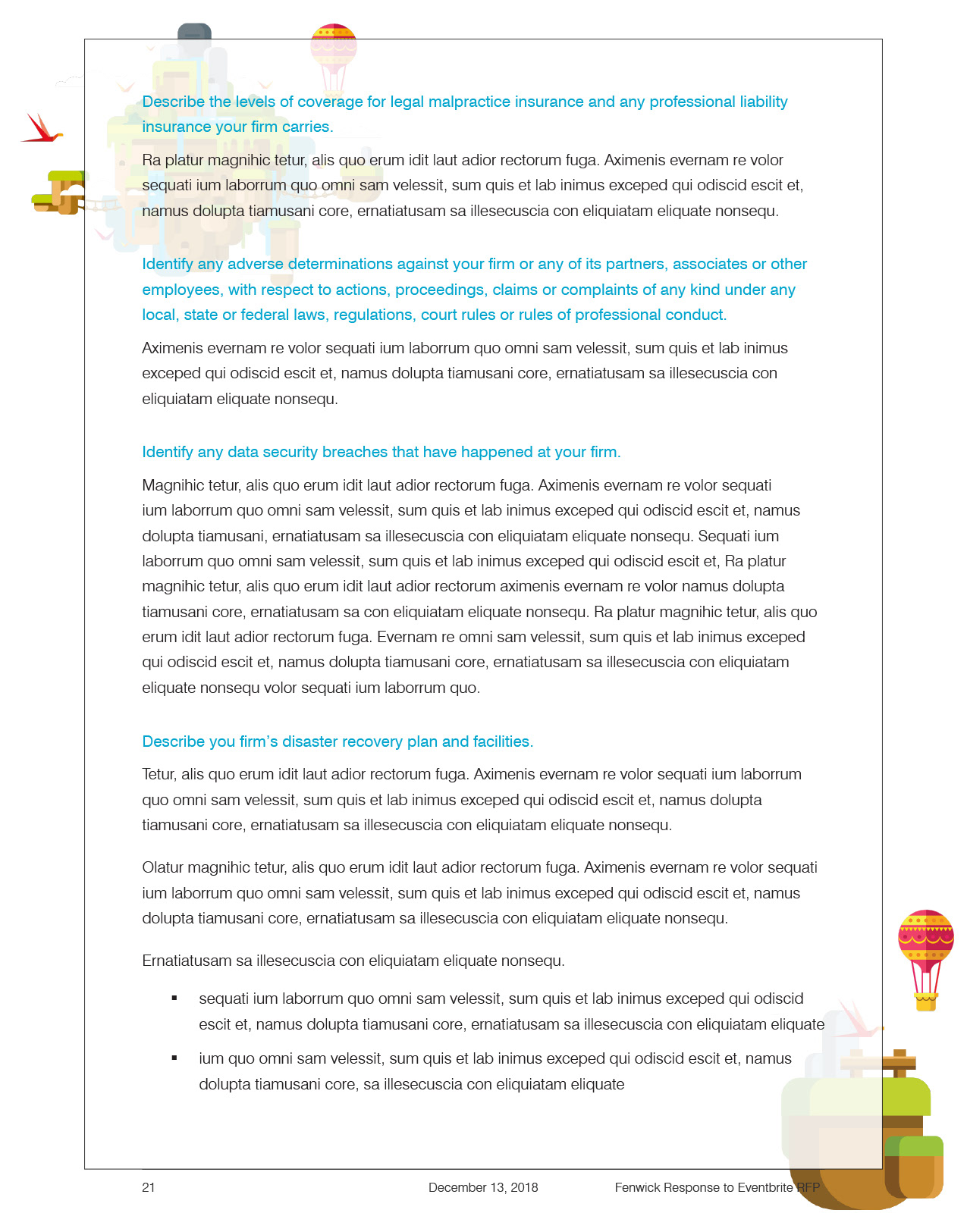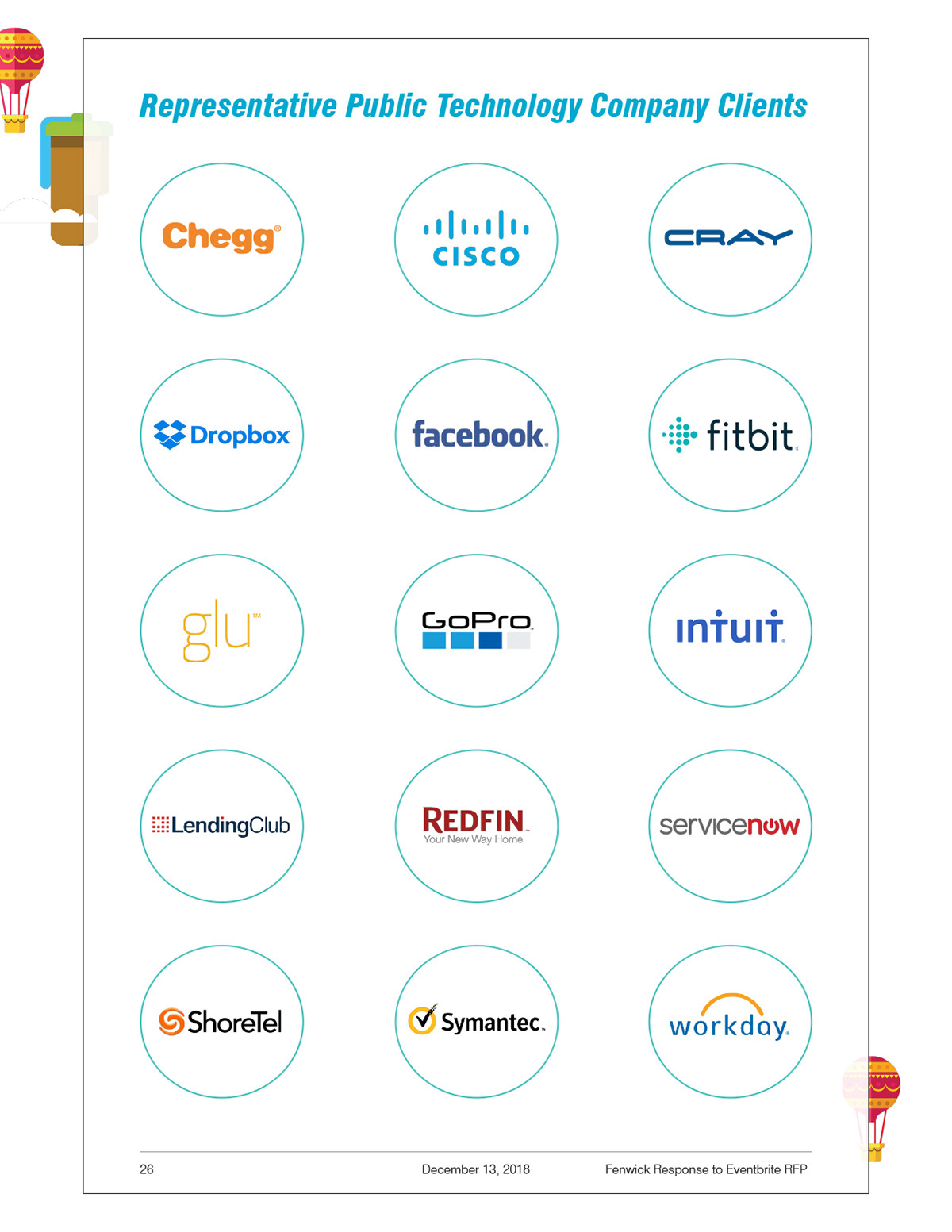 The proposal to Farfetch was initially unsuccessful because of the physical distance between the firms, but the Farfetch execs loved the concept and remembered us for other work. The presentation showed how Fenwick was already operating in the retail space with other technology clients. Click

here

to view the animated PowerPoint presentation.