In 2010, I was hired to create the face of a new boutique law firm, with offices in Palo Alto and Salt Lake City, called Patent Law Works. They chose a simple brutalist style for the logotype, stationery and webpages, using bright green and black as the color scheme.

Color, typography and logotype shown on stationery.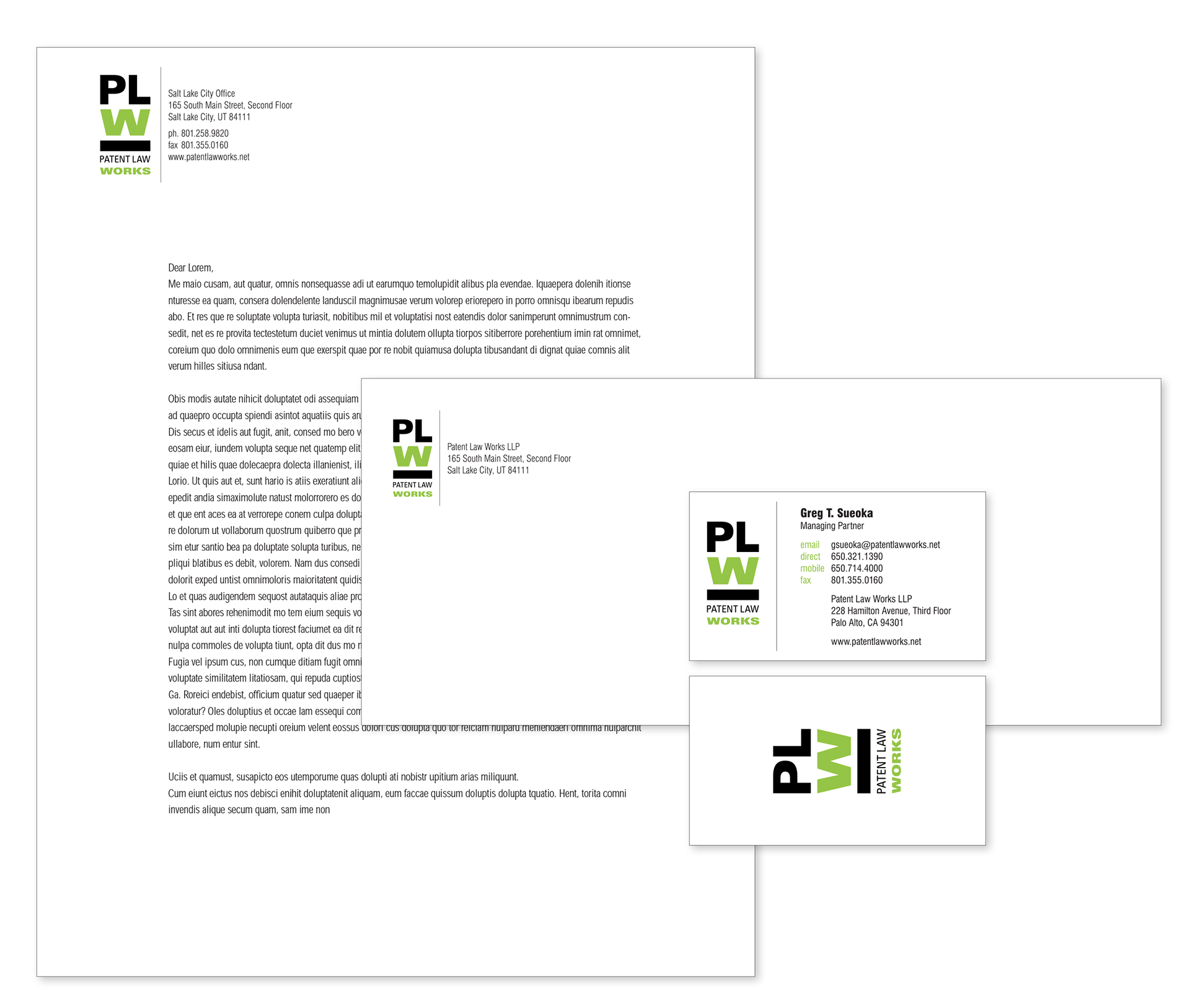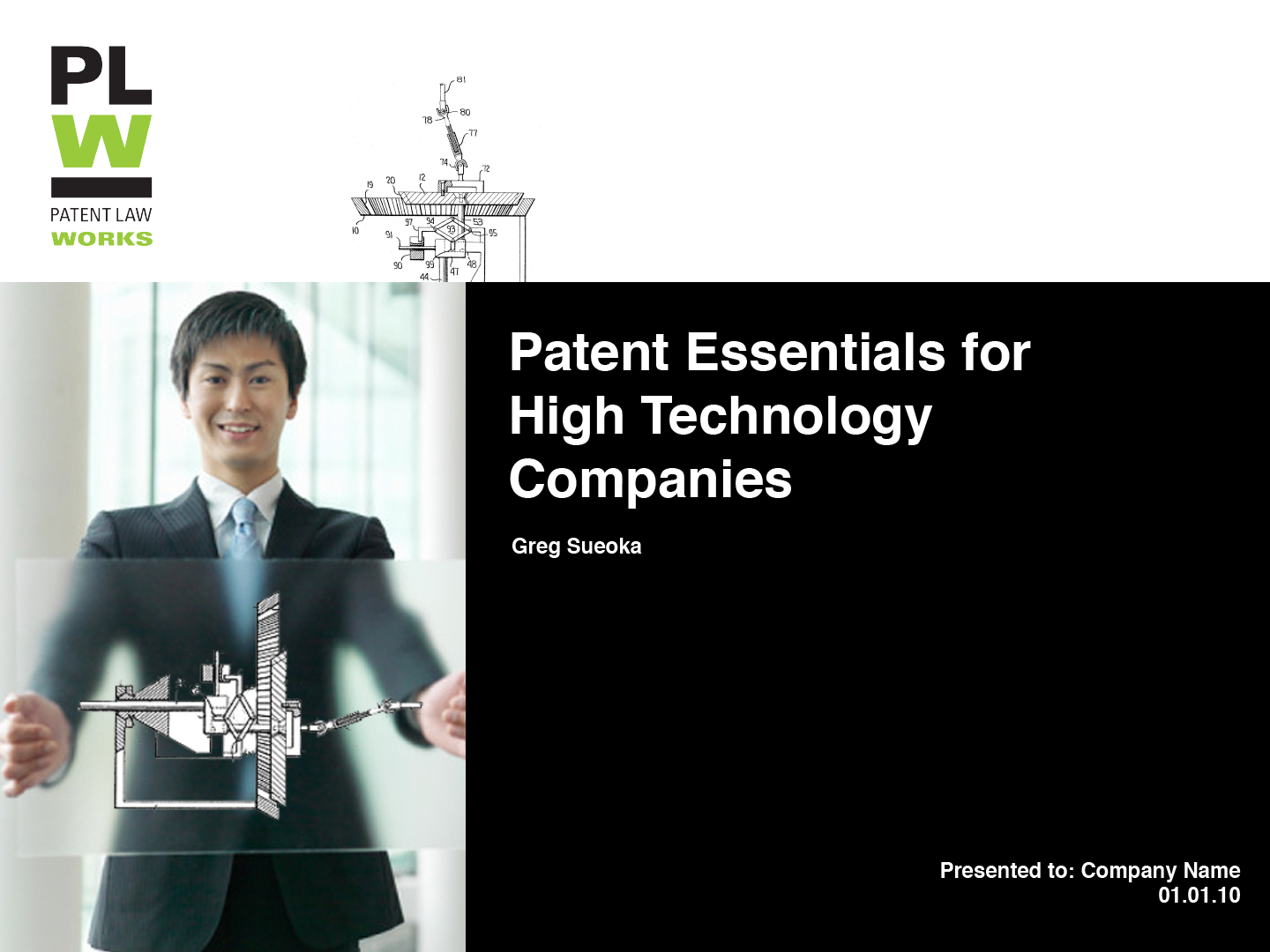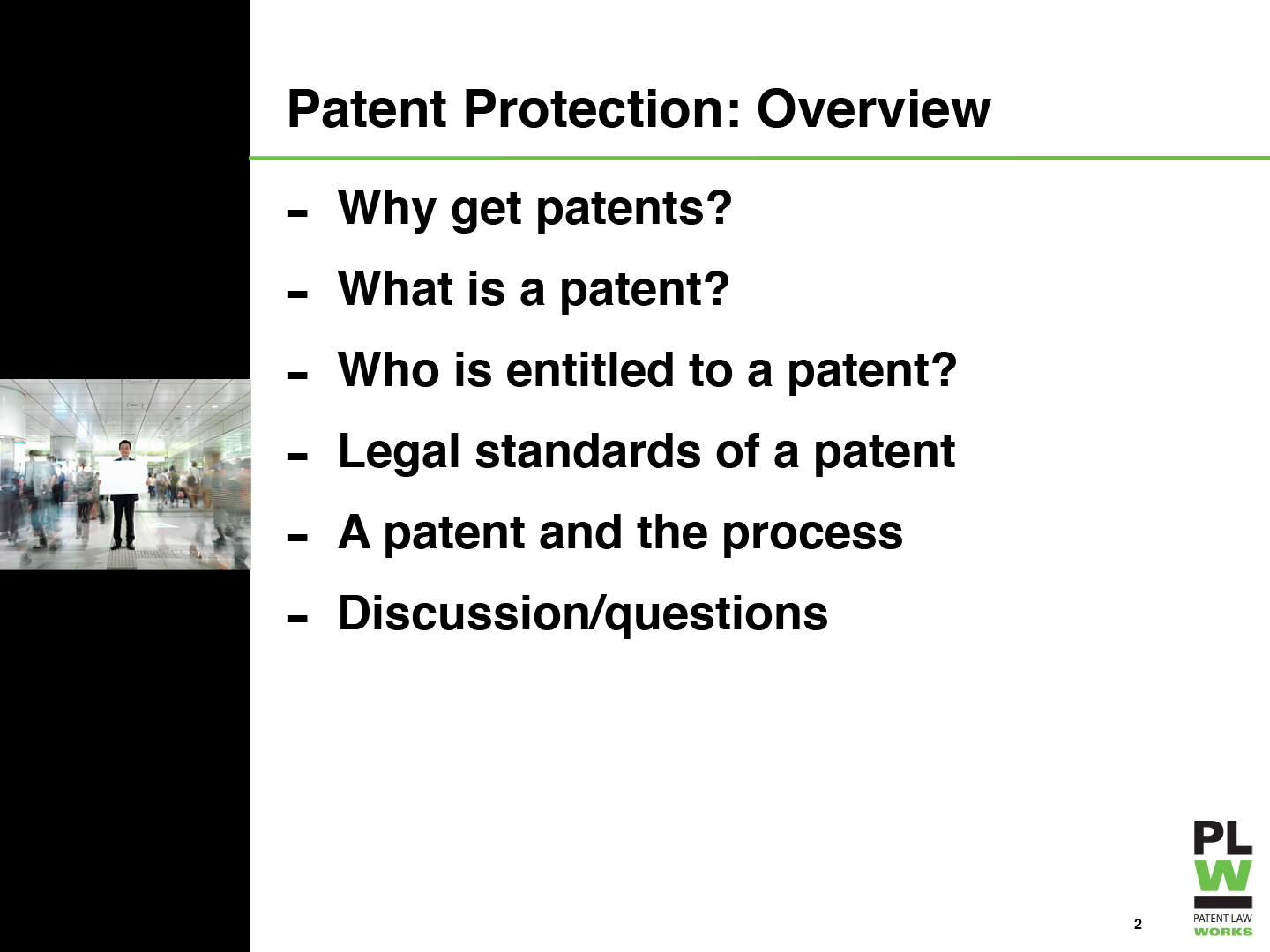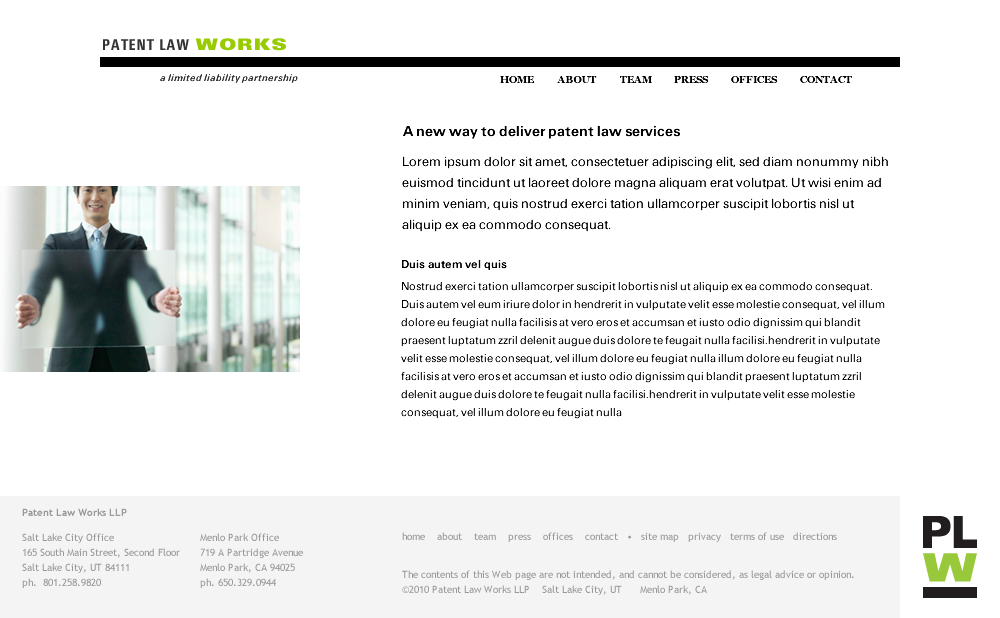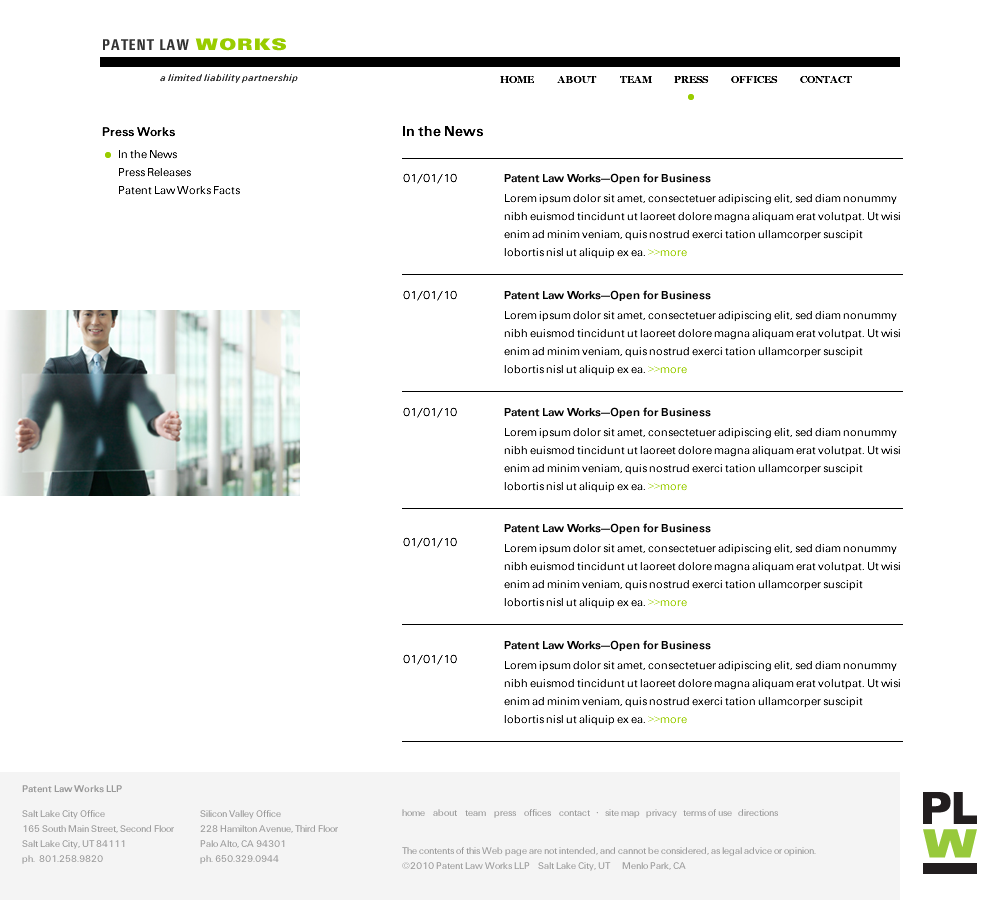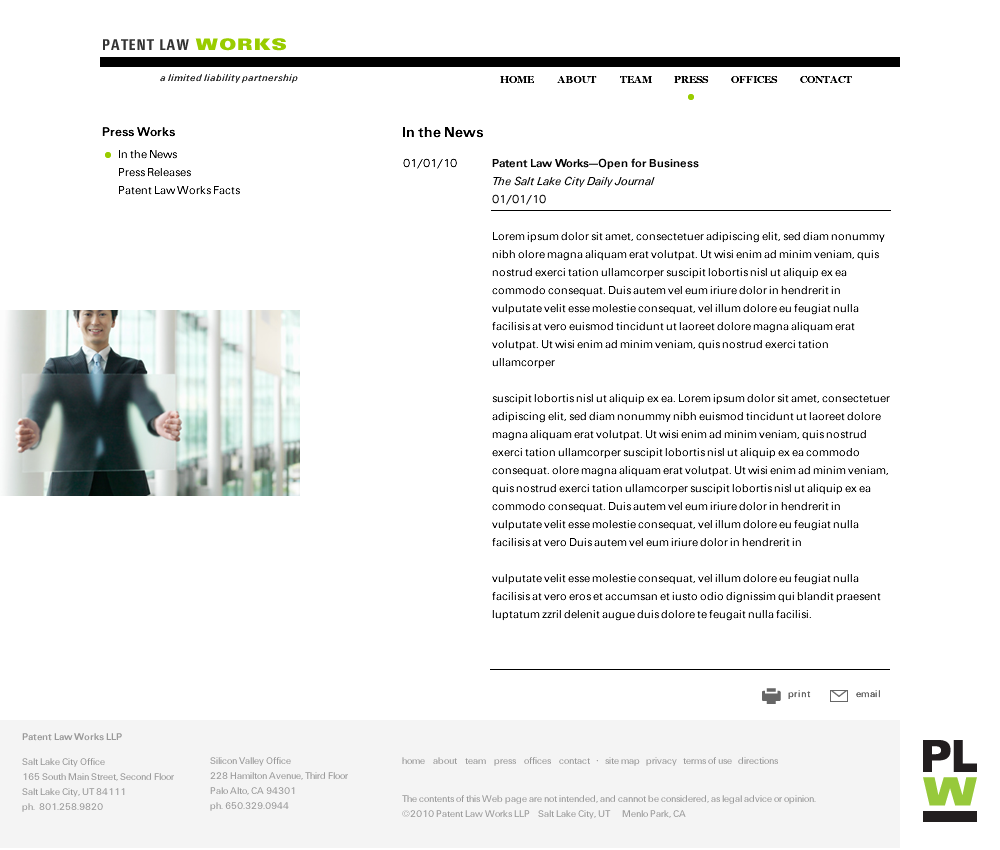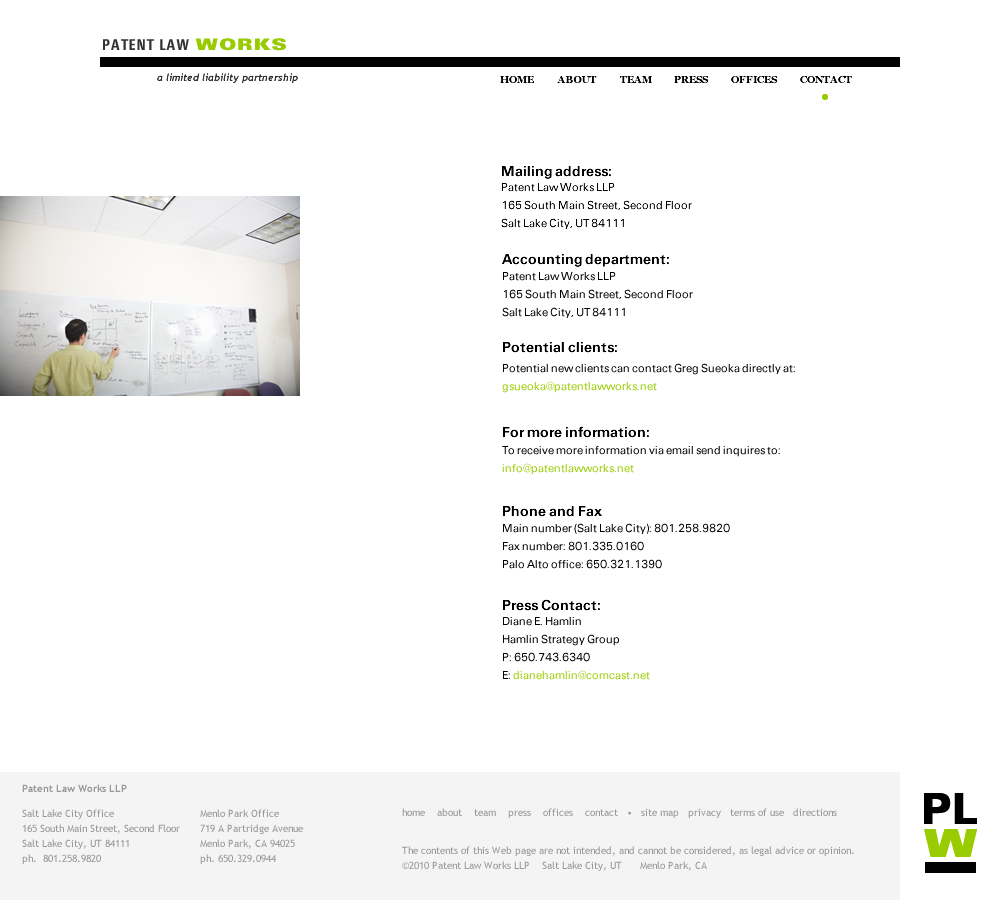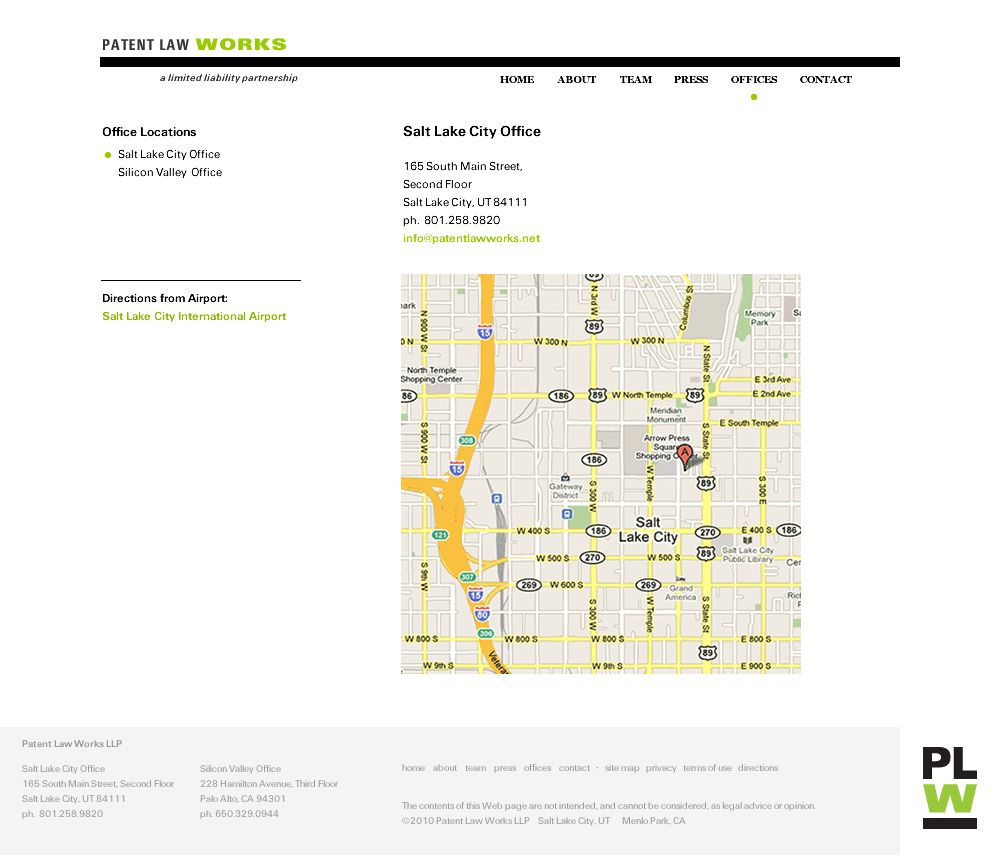 Design 2, not chosen, used Hoefler Frere-Jones' Leviathan typeface for the logotype and collage work by Ives Goavec. I felt it was engaging and spoke well to technology clientele. Below are some examples of the logotype, color palette and webpages.