Part of Fenwick's rebrand included responsive email design for events and informational alerts. The header images were also included on the webpage and social media, as well as any related print materials.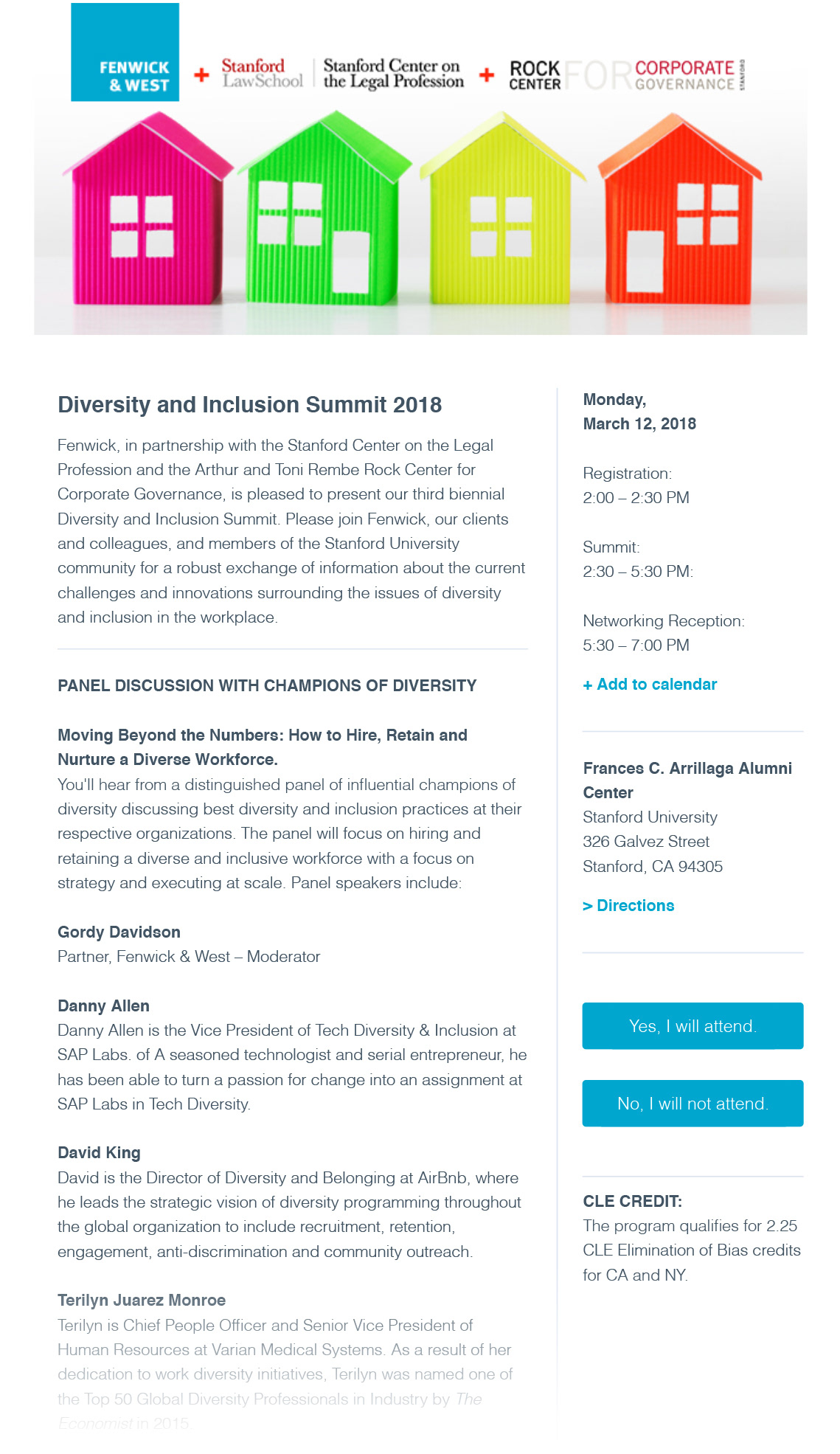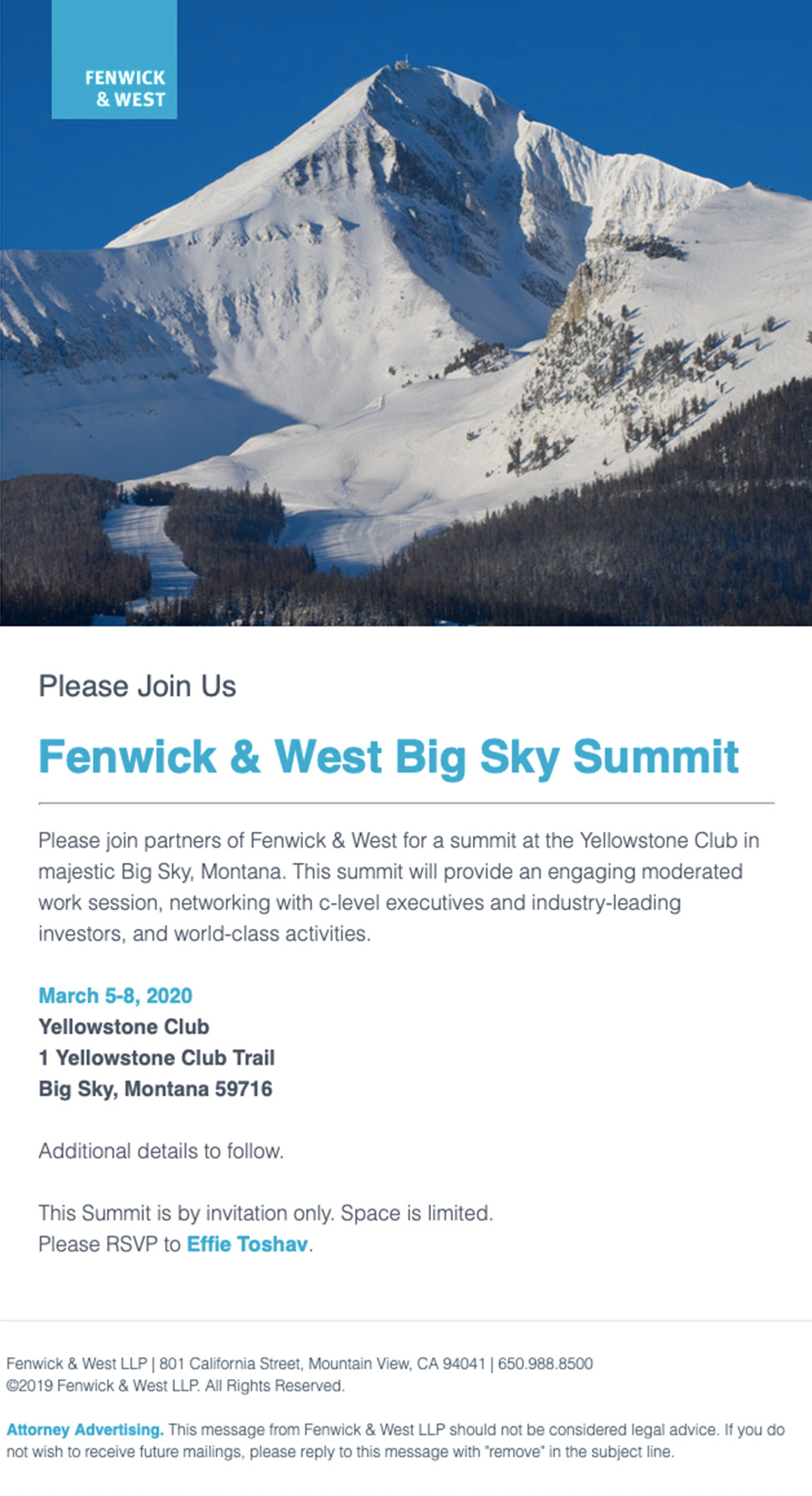 The artwork for informational or alert emails is also used on the associated webpage and social media. This combination successfully drives people the website.
Direct Listing email, social and webpage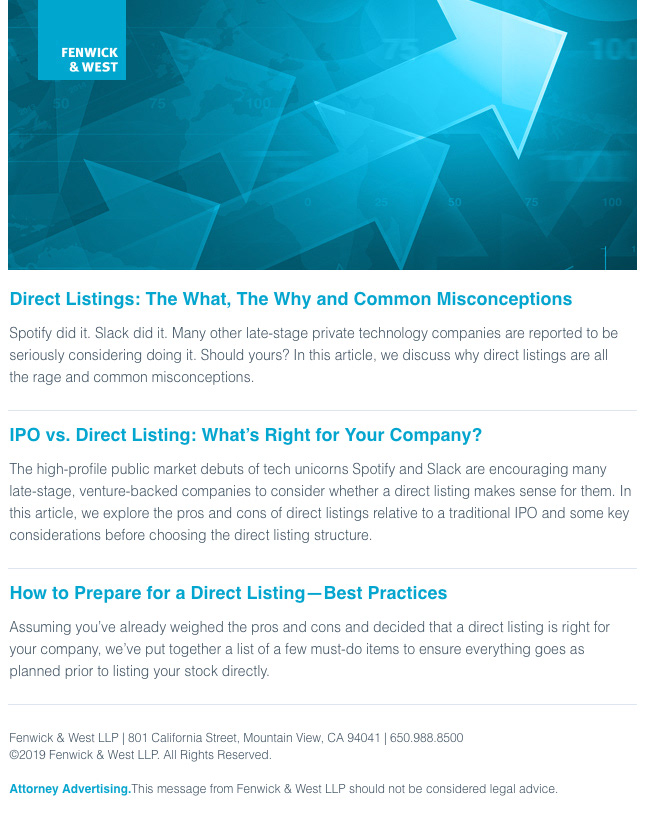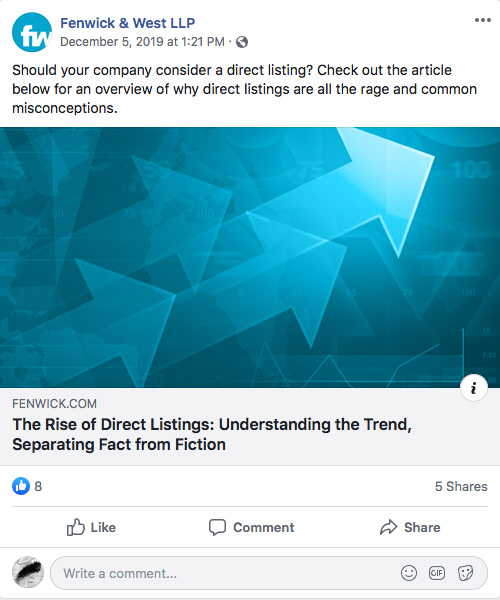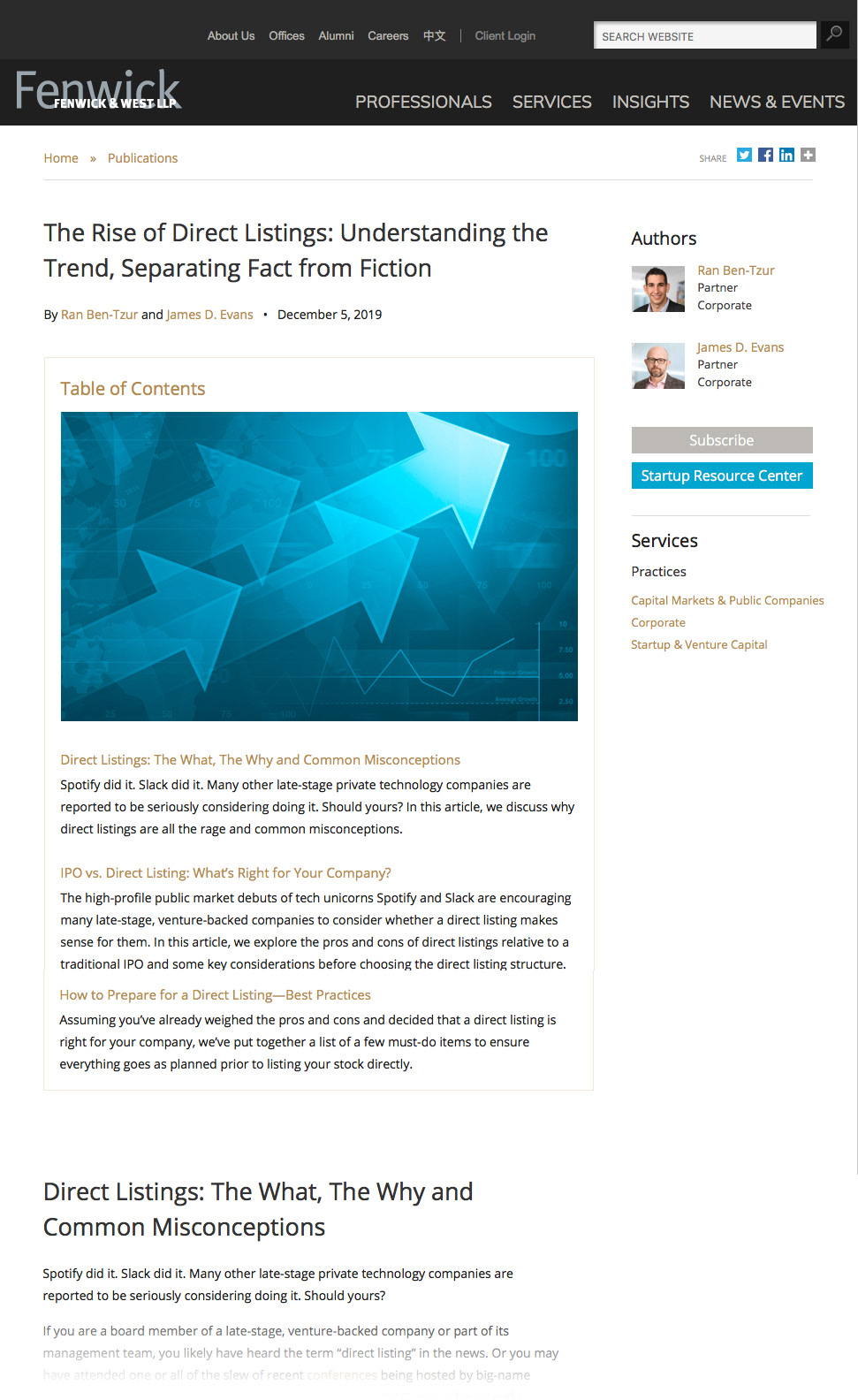 Below are some alert email examples.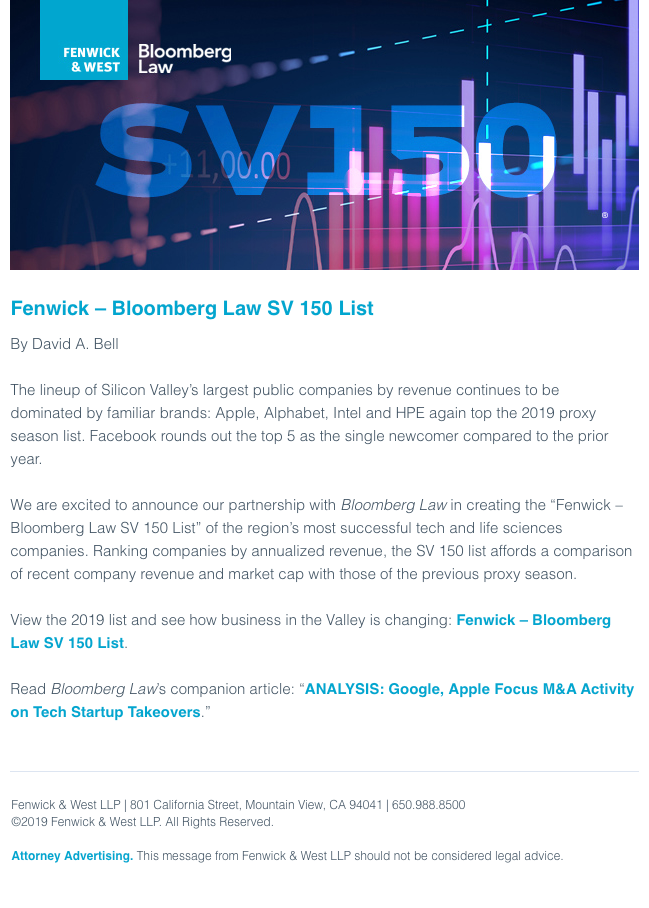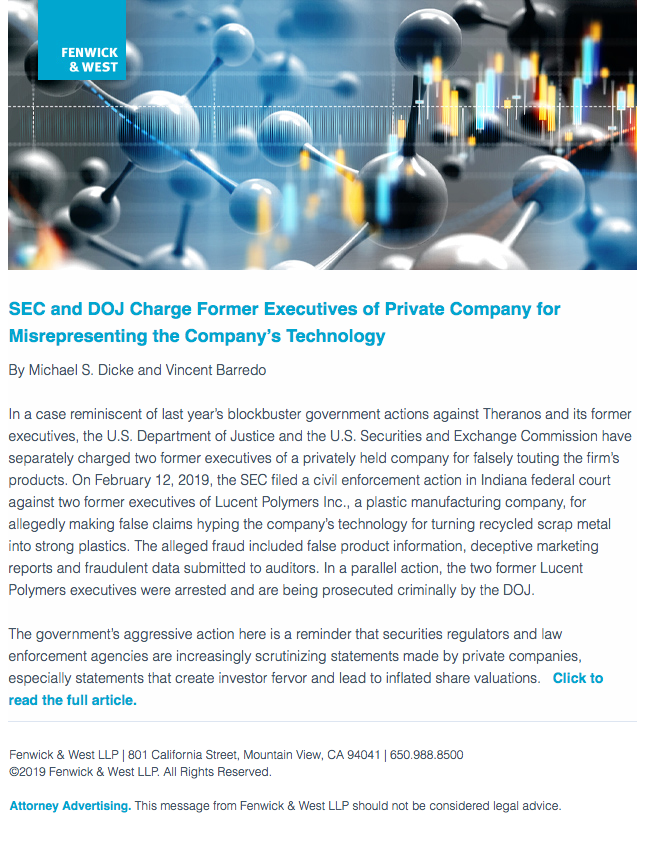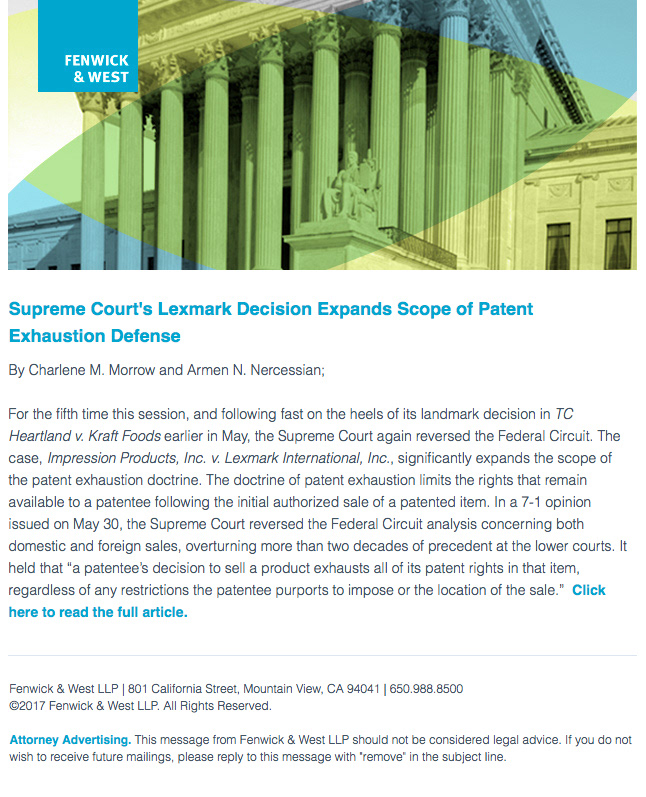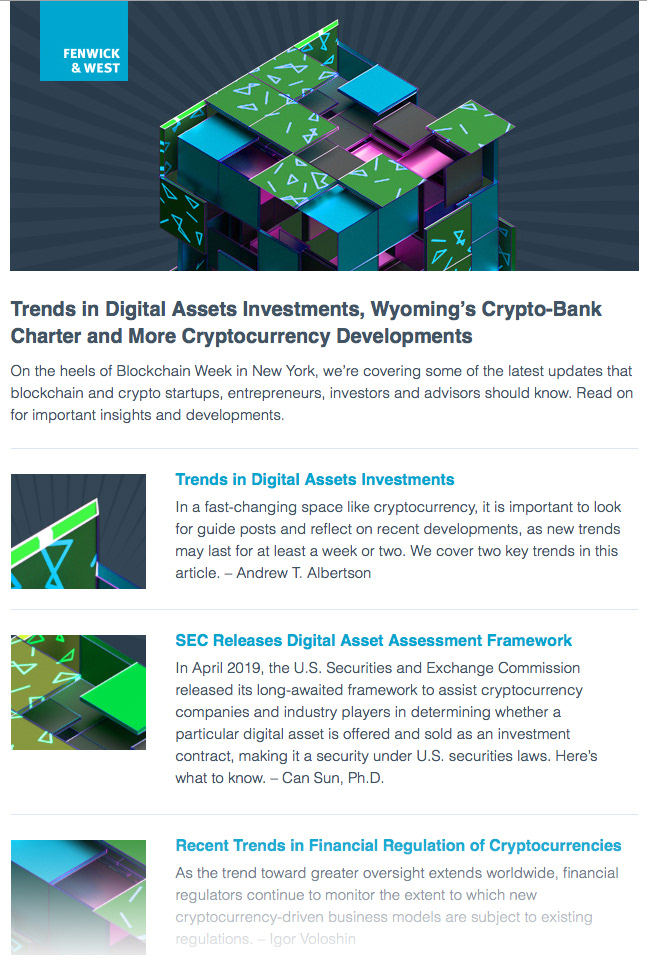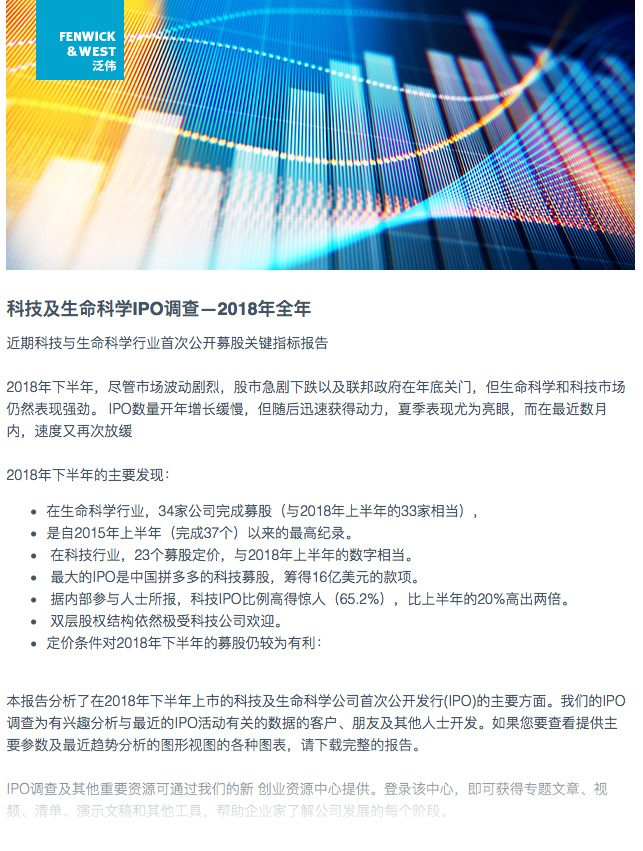 Internal Email and Newsletters using Stampready
The Marketo email program Fenwick uses to communication with clients couldn't be utilized by the administrative departments for a variety of reasons, but there was a need by administrative departments to communicate their messages to the firm. While looking for a solution, I came upon an easy-to-use, web-based email program called Stampready.  Stampready email uses HTML in a modular system that allows users to select modules from a list on the left and then edit them on the right. Over the years, I built out several unique newsletter styles for different departments, as well as a general firm email that has over 20 different responsive modules in it.
Here's what the Stampready environment looks like in a browser.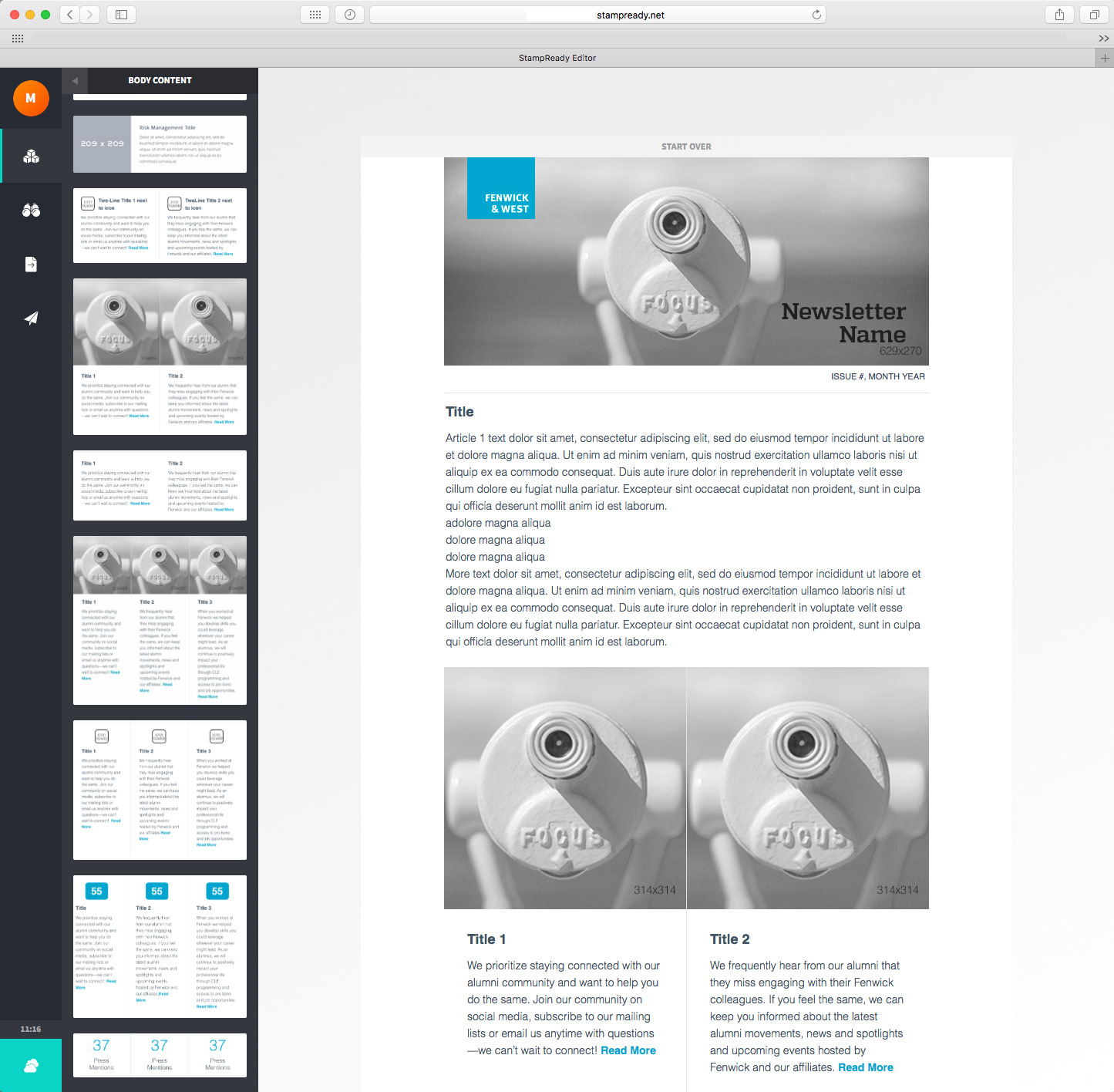 Below are some examples of newsletters I've built for Fenwick that use the Stampready modular system.