I created two kinds of presentation for Fenwick. The first was a general purpose PowerPoint themes with a variety of covers and interior pages that all followed the same basic format. These presentations were distributed to the entire firm and came with
a presentation guide
. 
The second kind of presentation were one-offs, with custom covers and interiors and used not only PowerPoint or Keynote which are good for quick animations and simple layouts, but also InDesign which is a better production tool — great for building text heavy layouts, and Prezi, which was used for the Games Practice Group.
General Purpose Theme Styles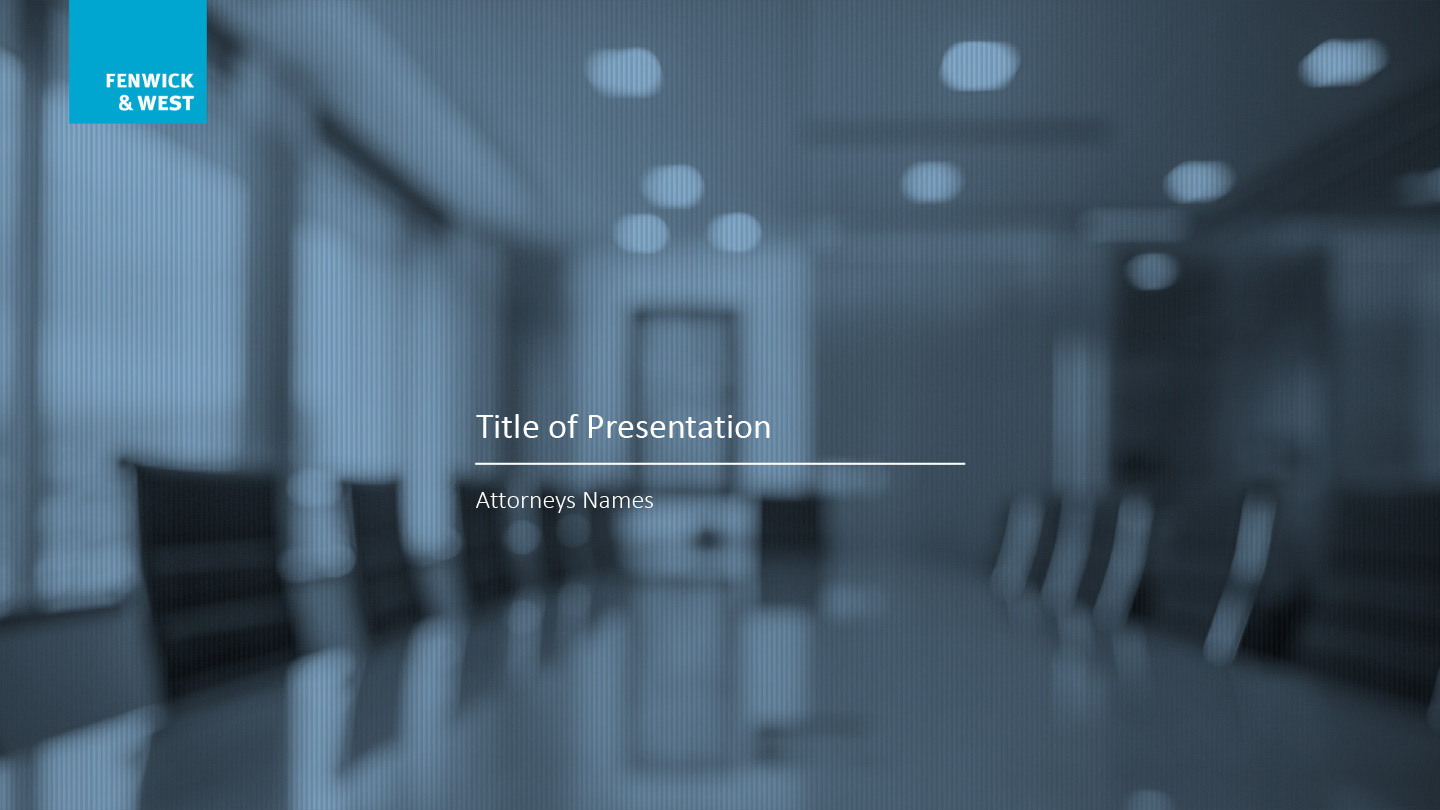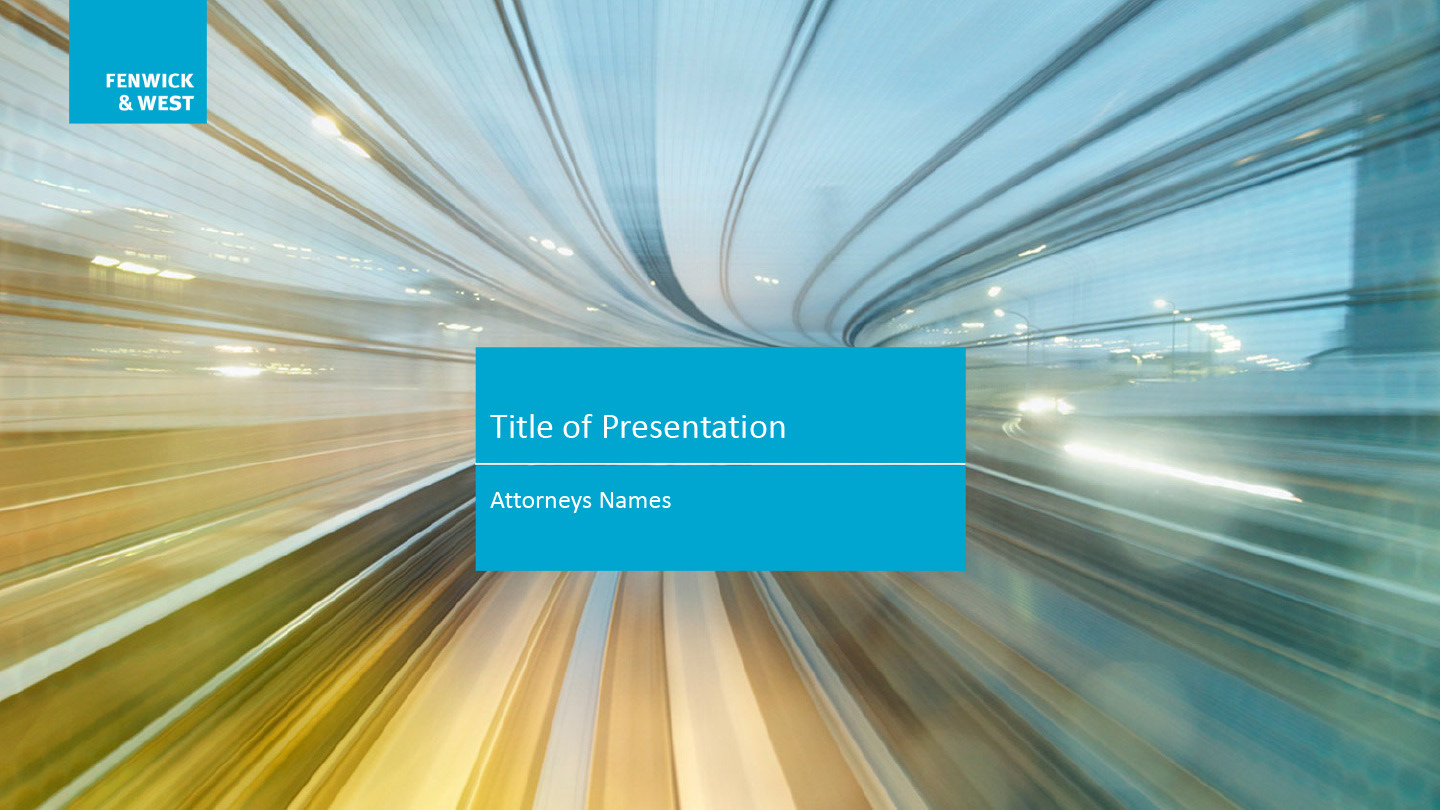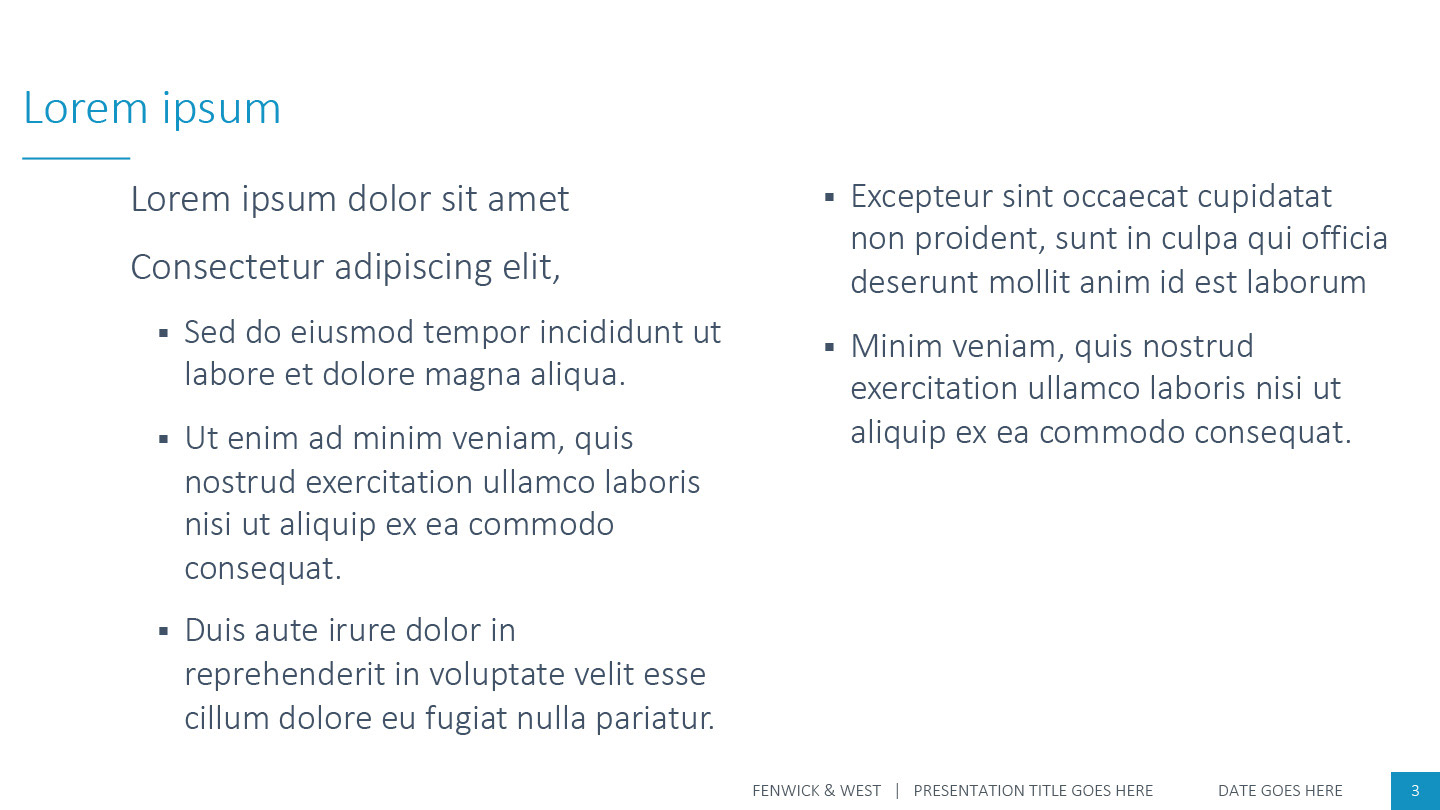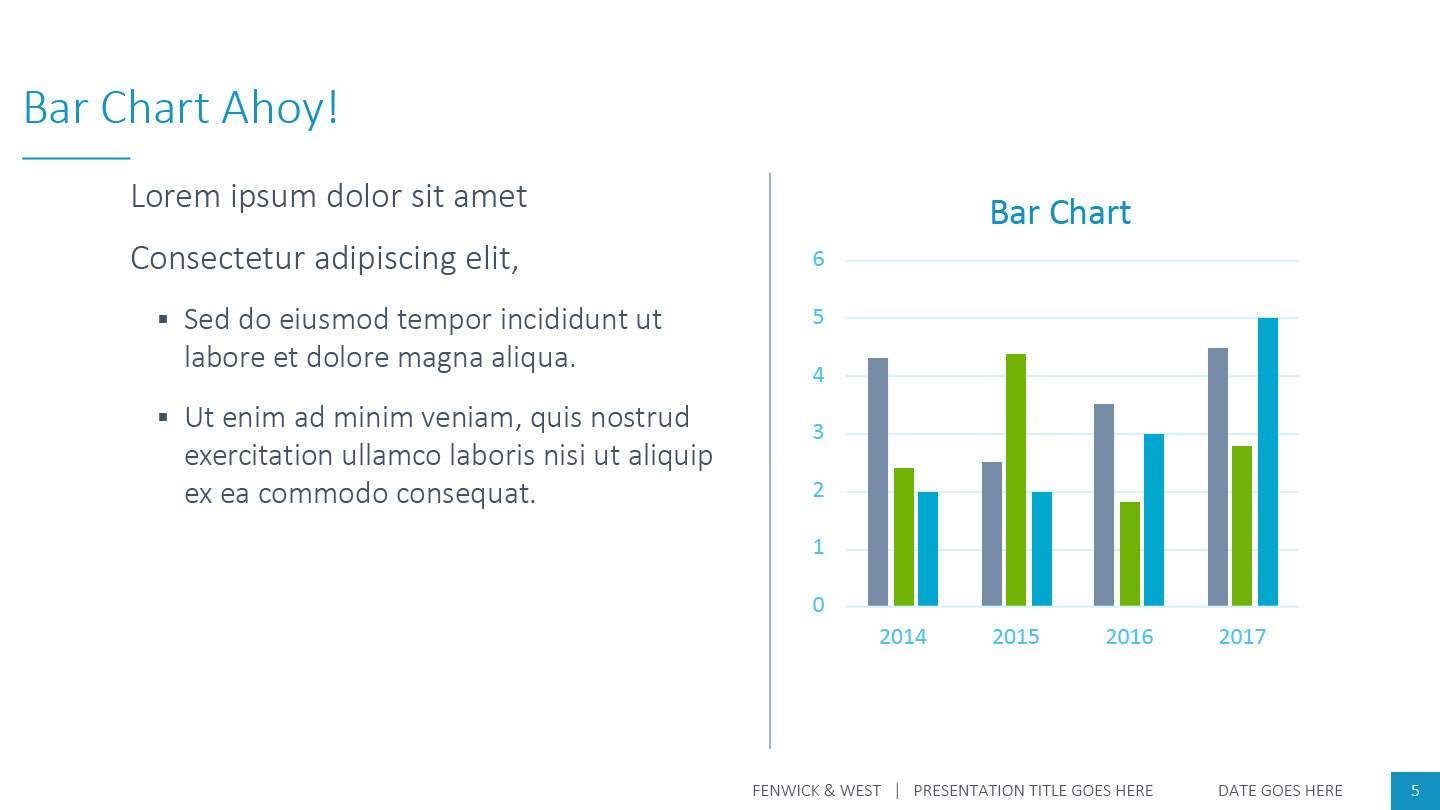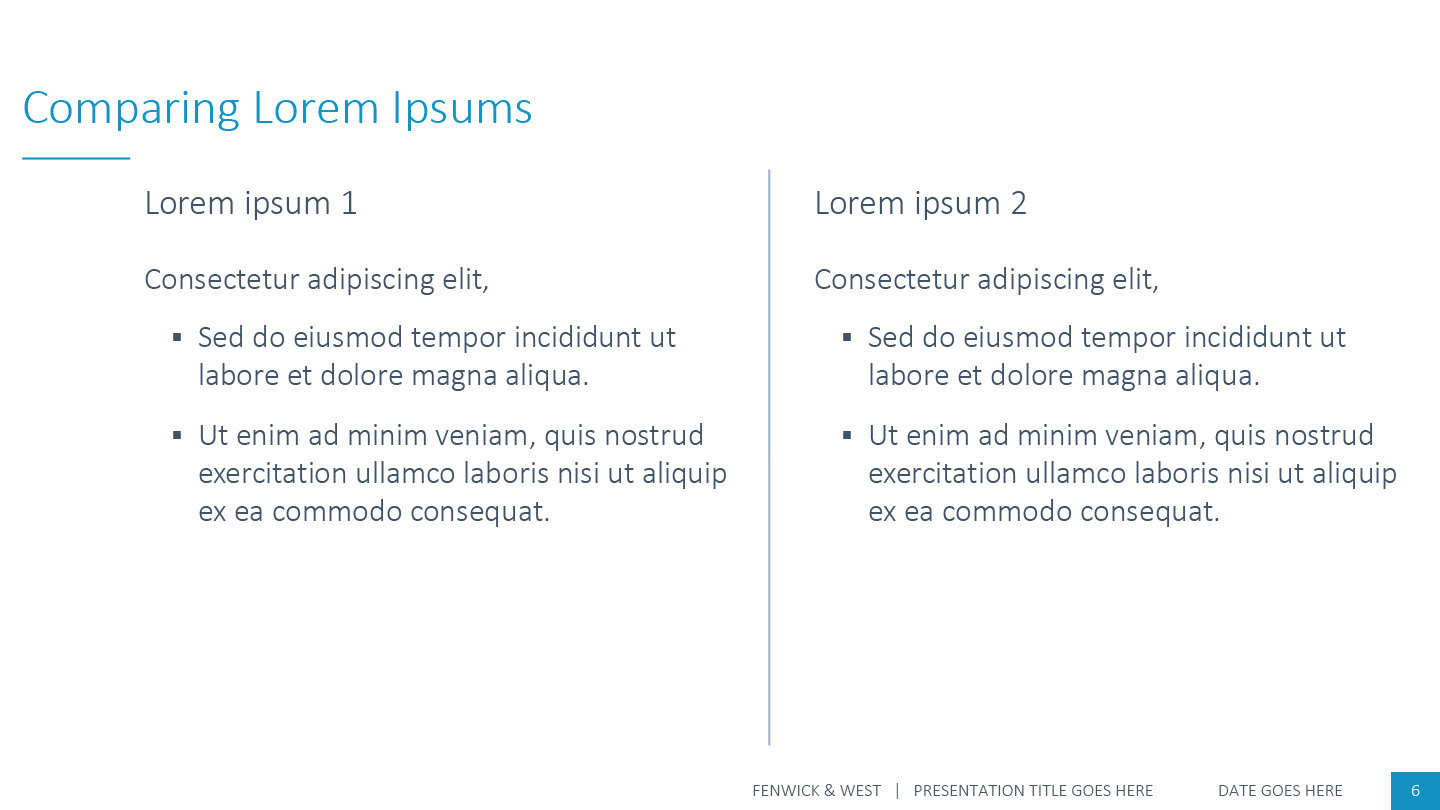 High-Level Overview of Buy-Side M&A Issues. Click here to download the PowerPoint version and see the animated Timeline and Process (slide 2).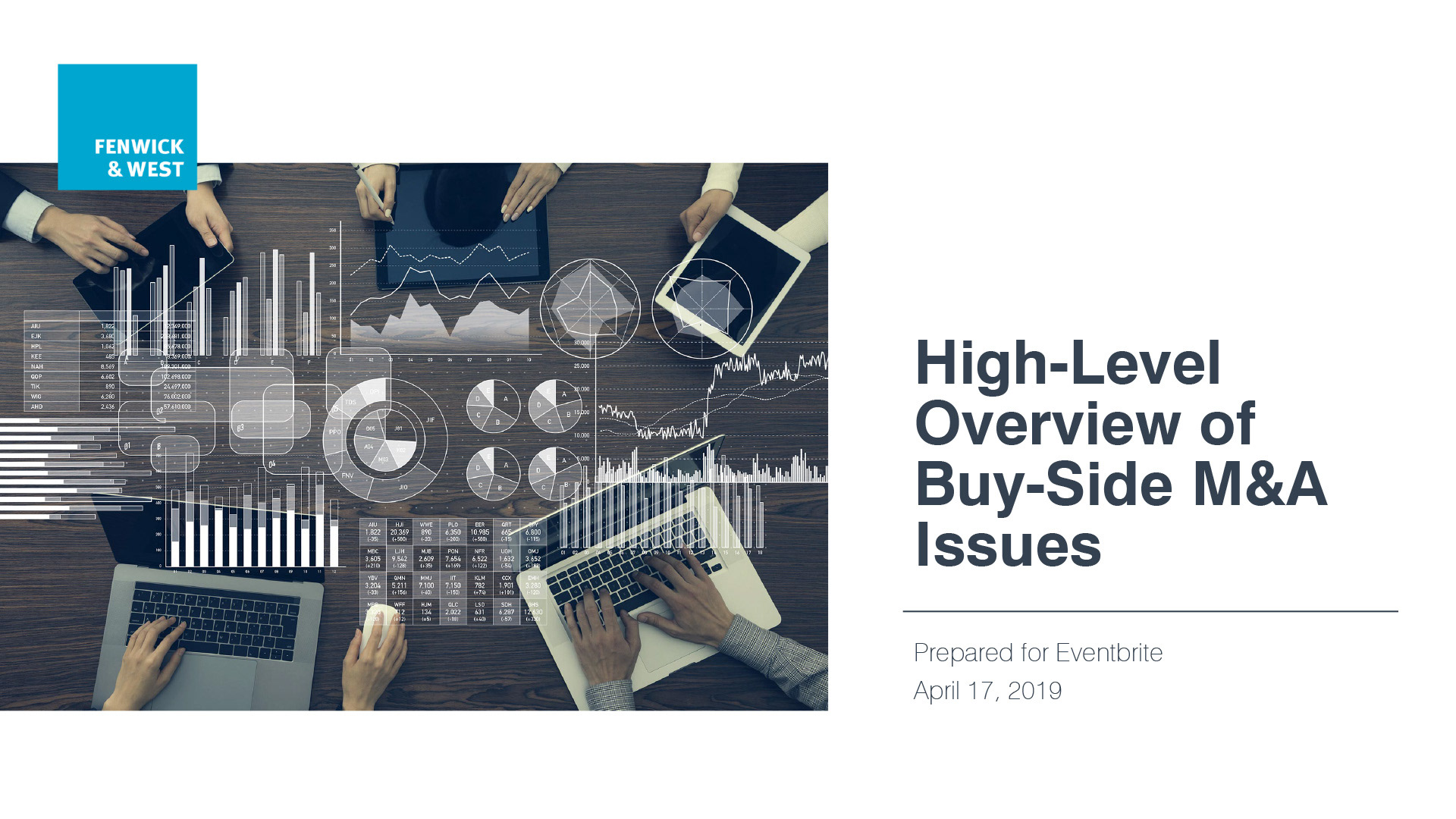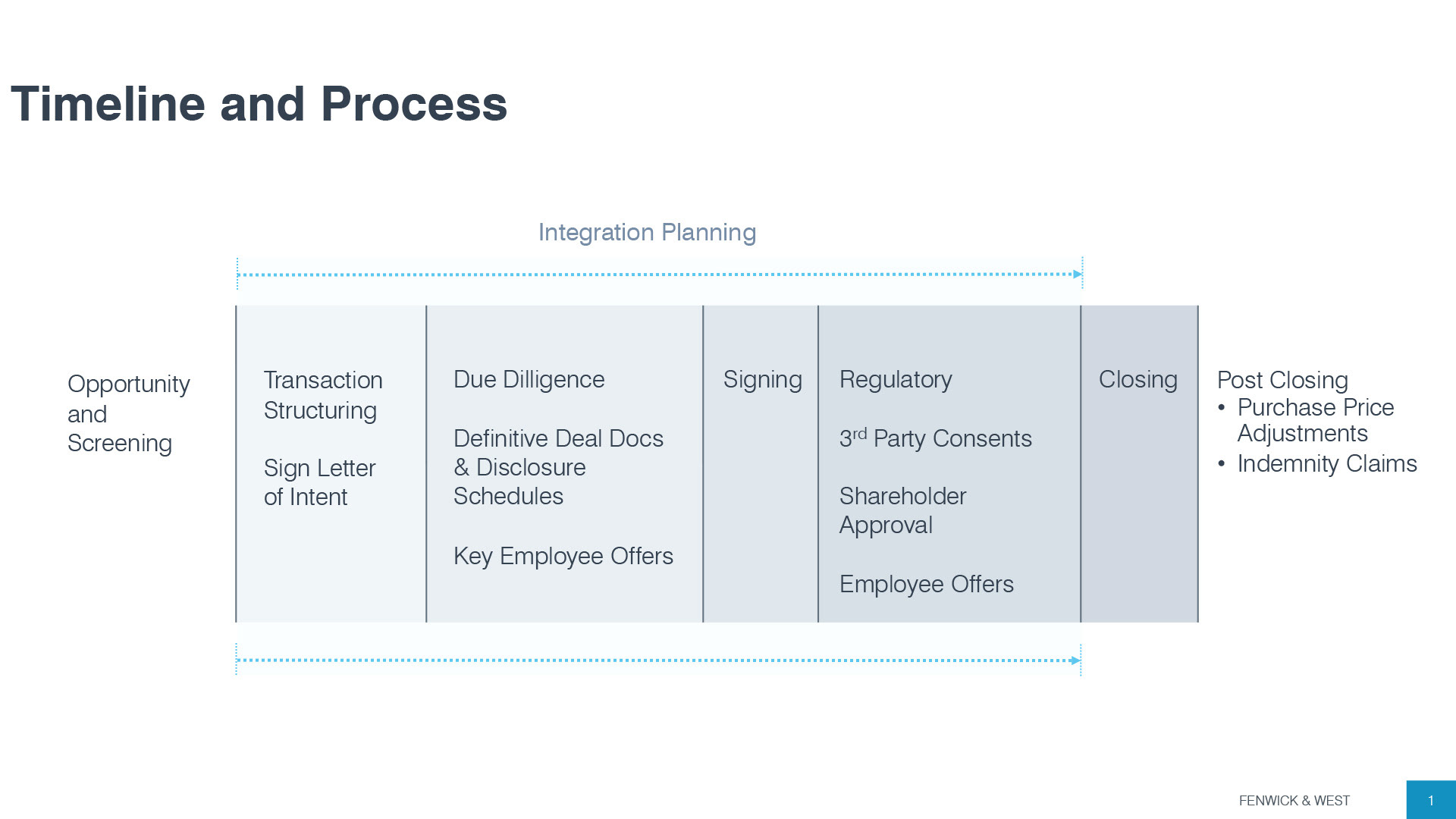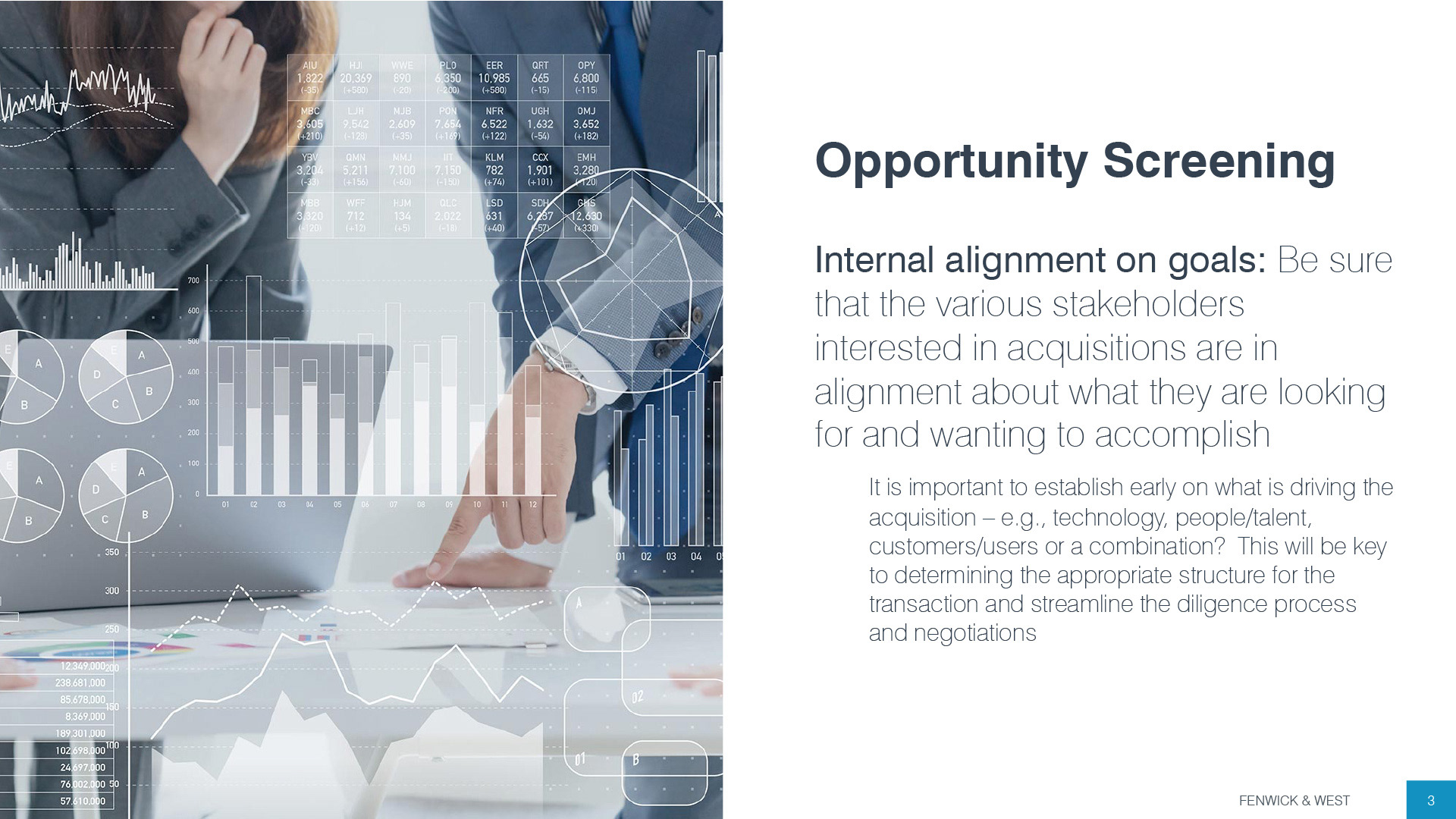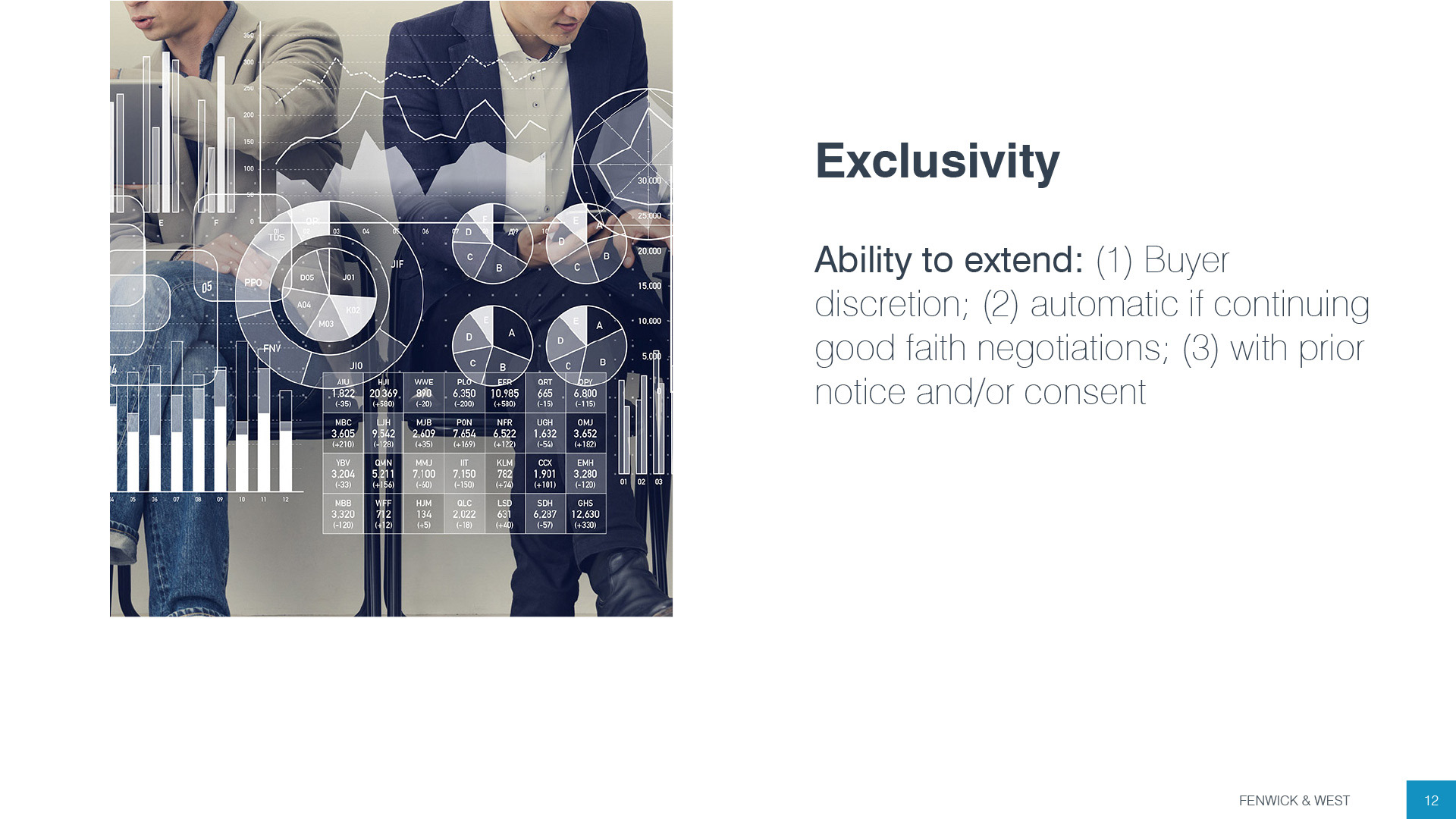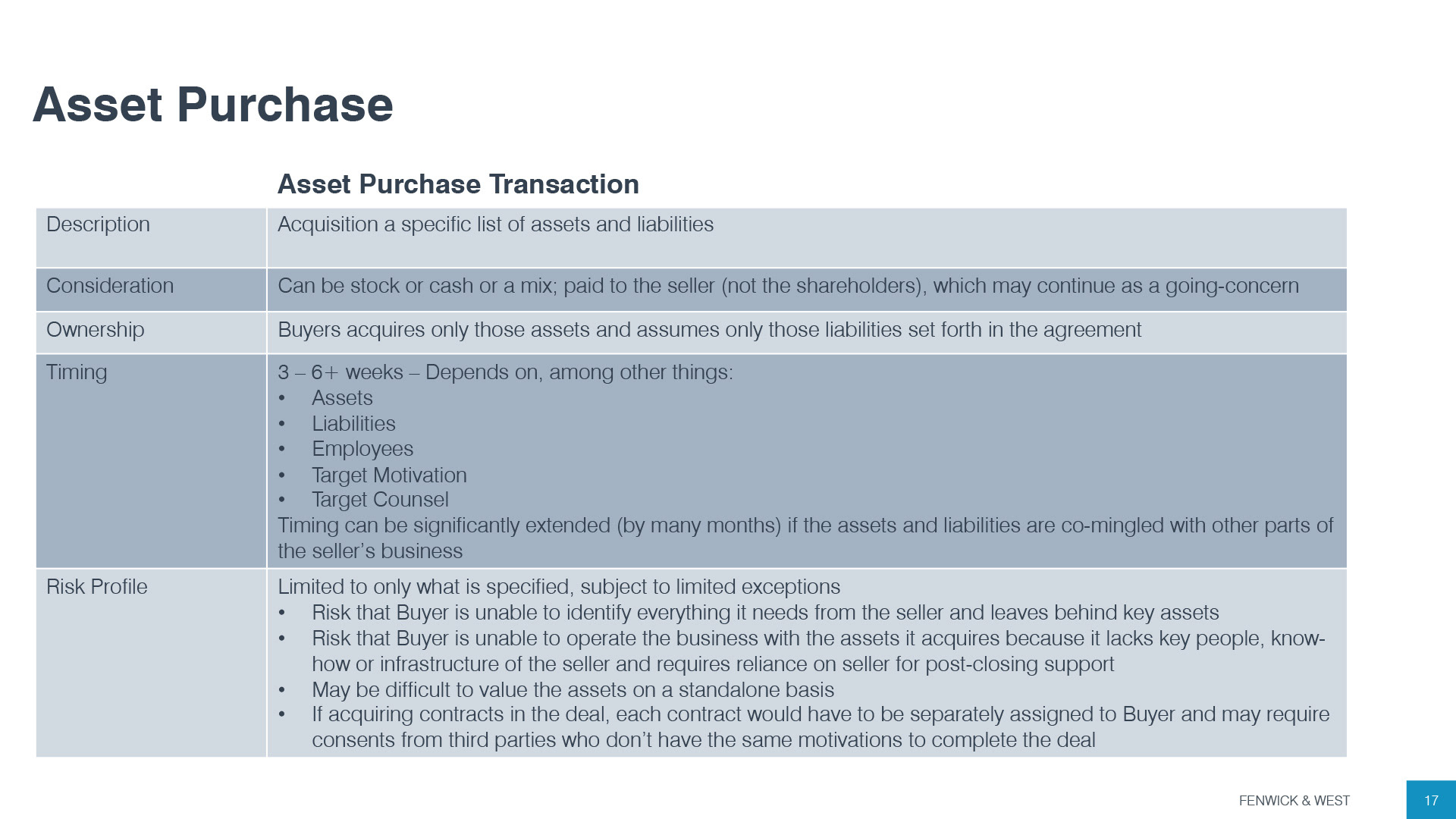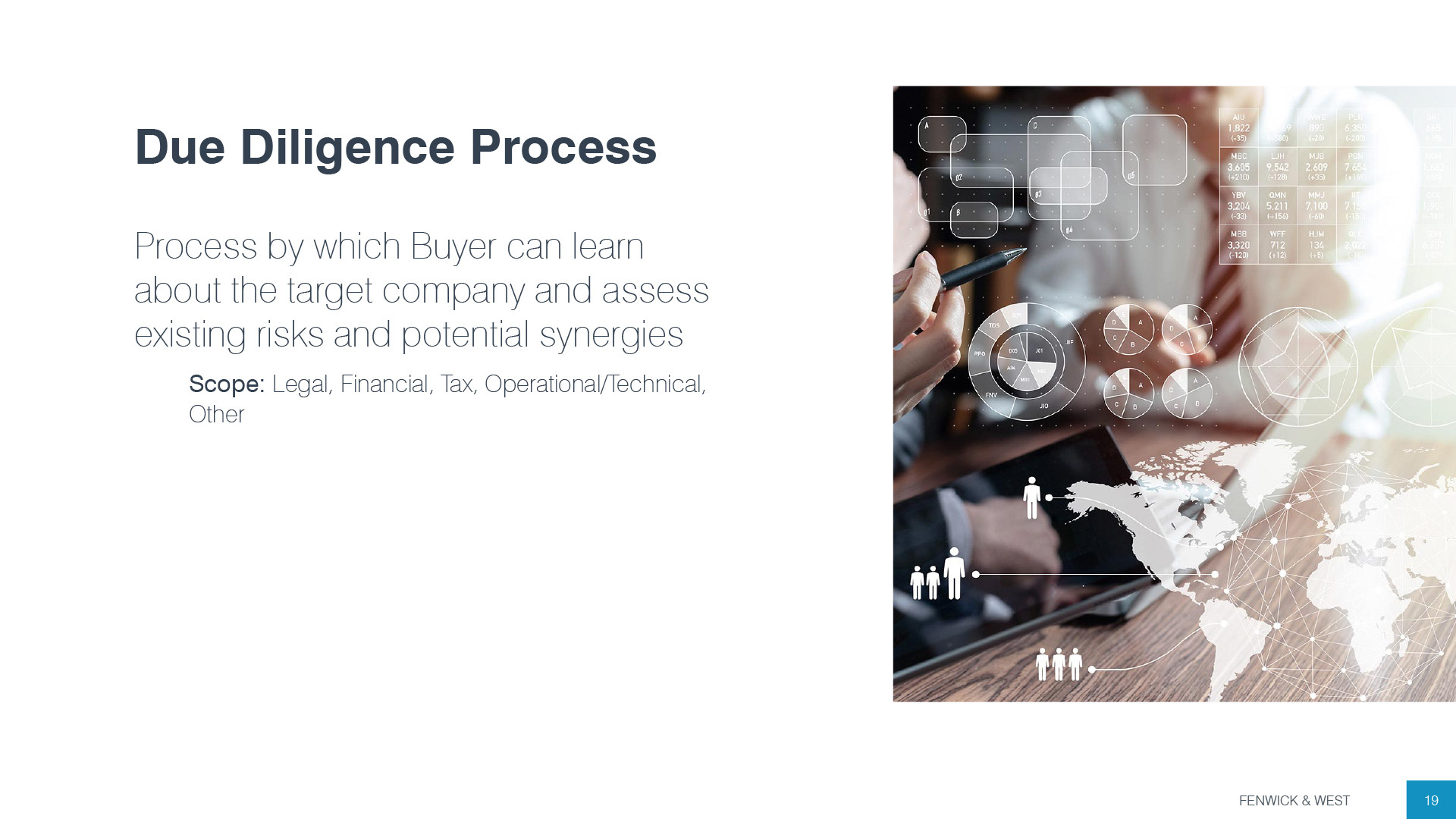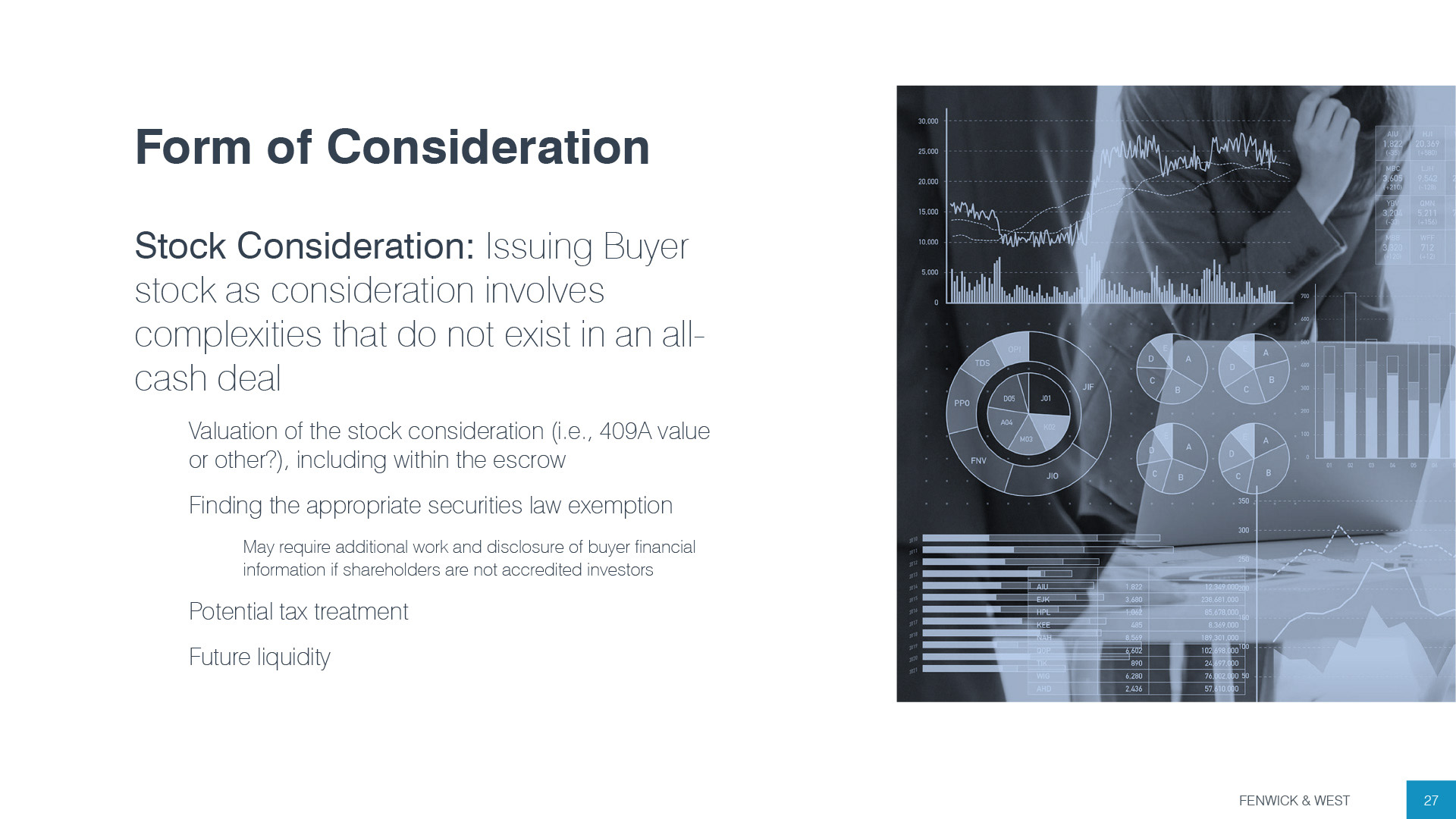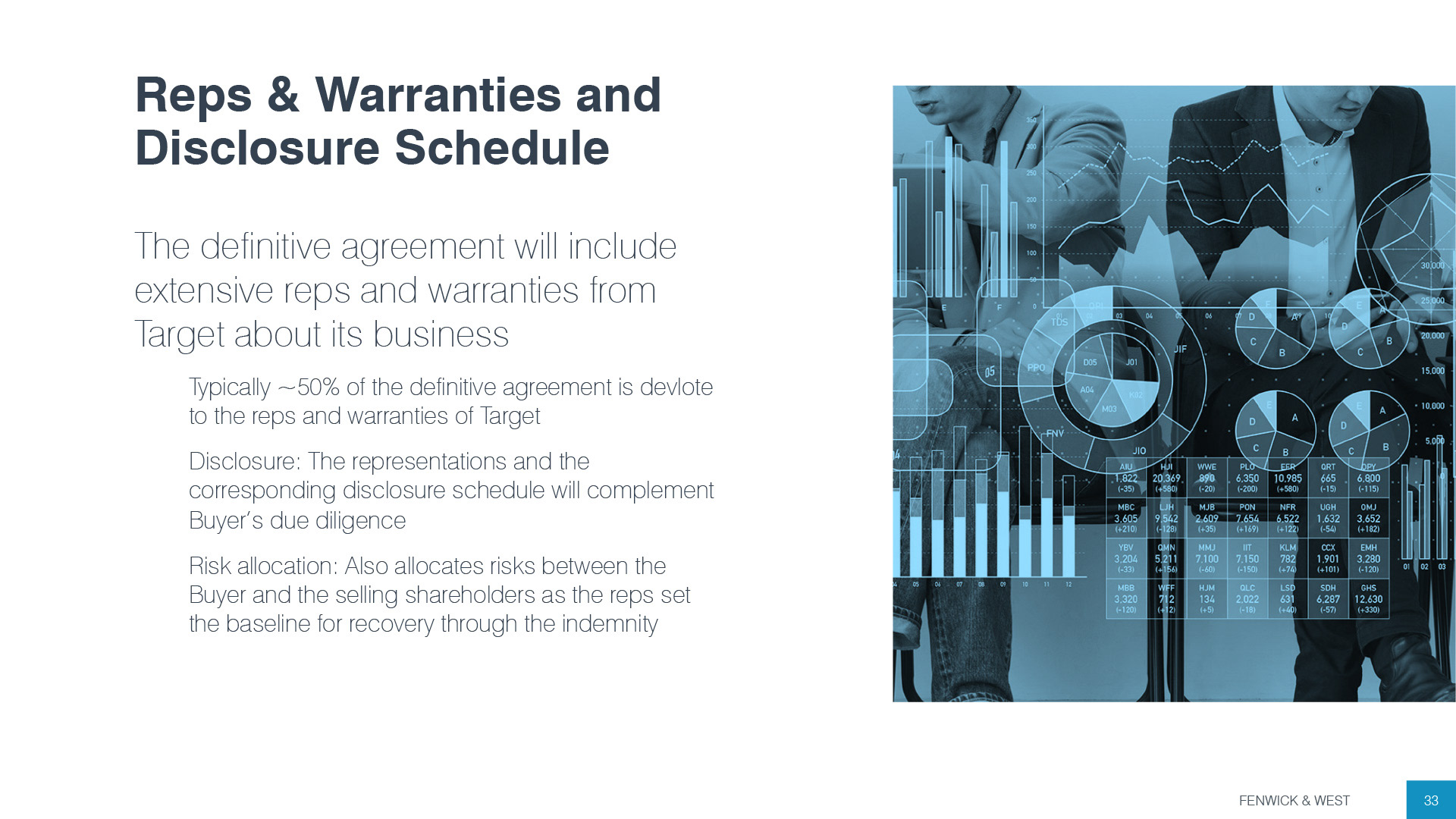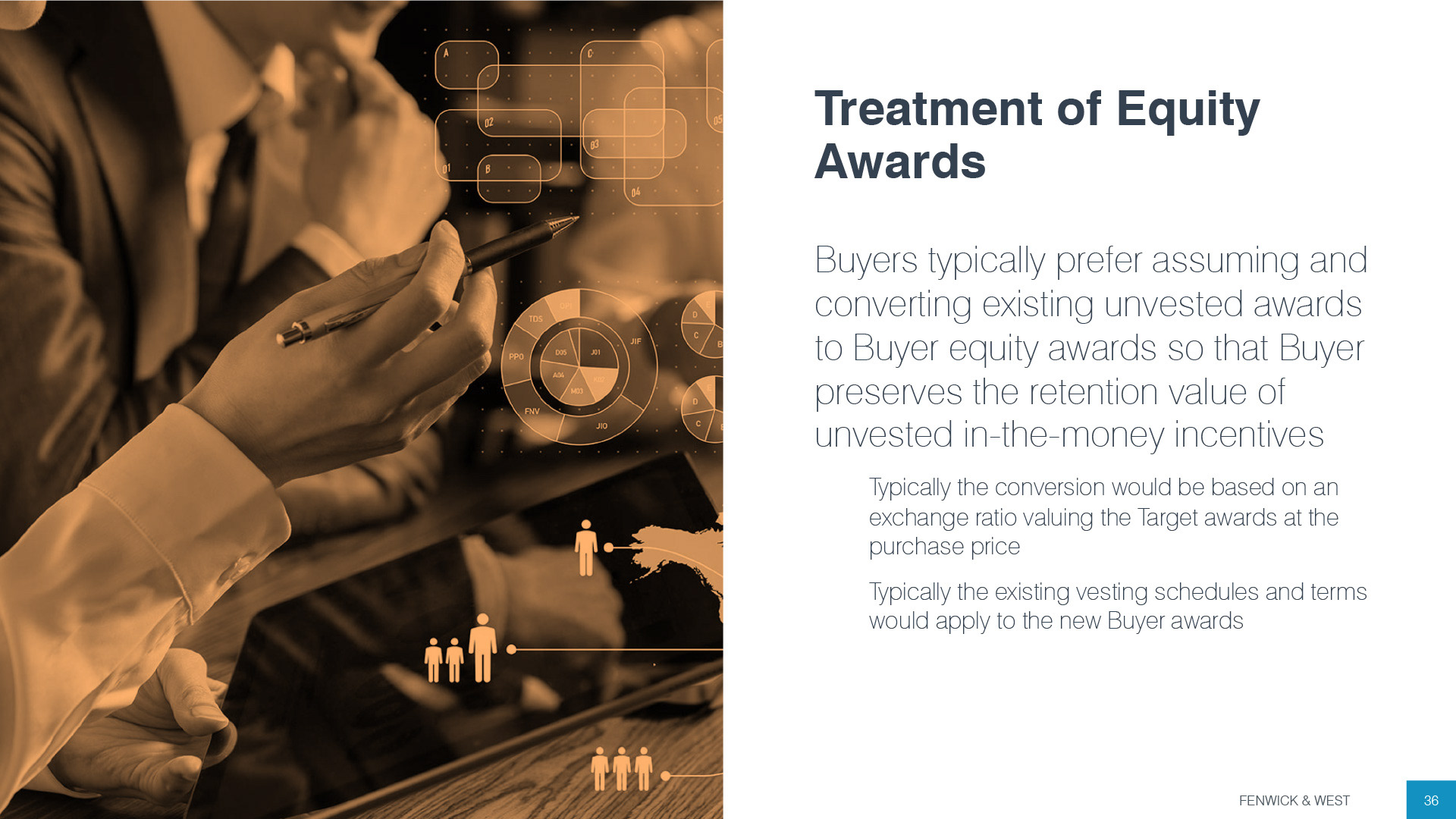 Broadband TV presentation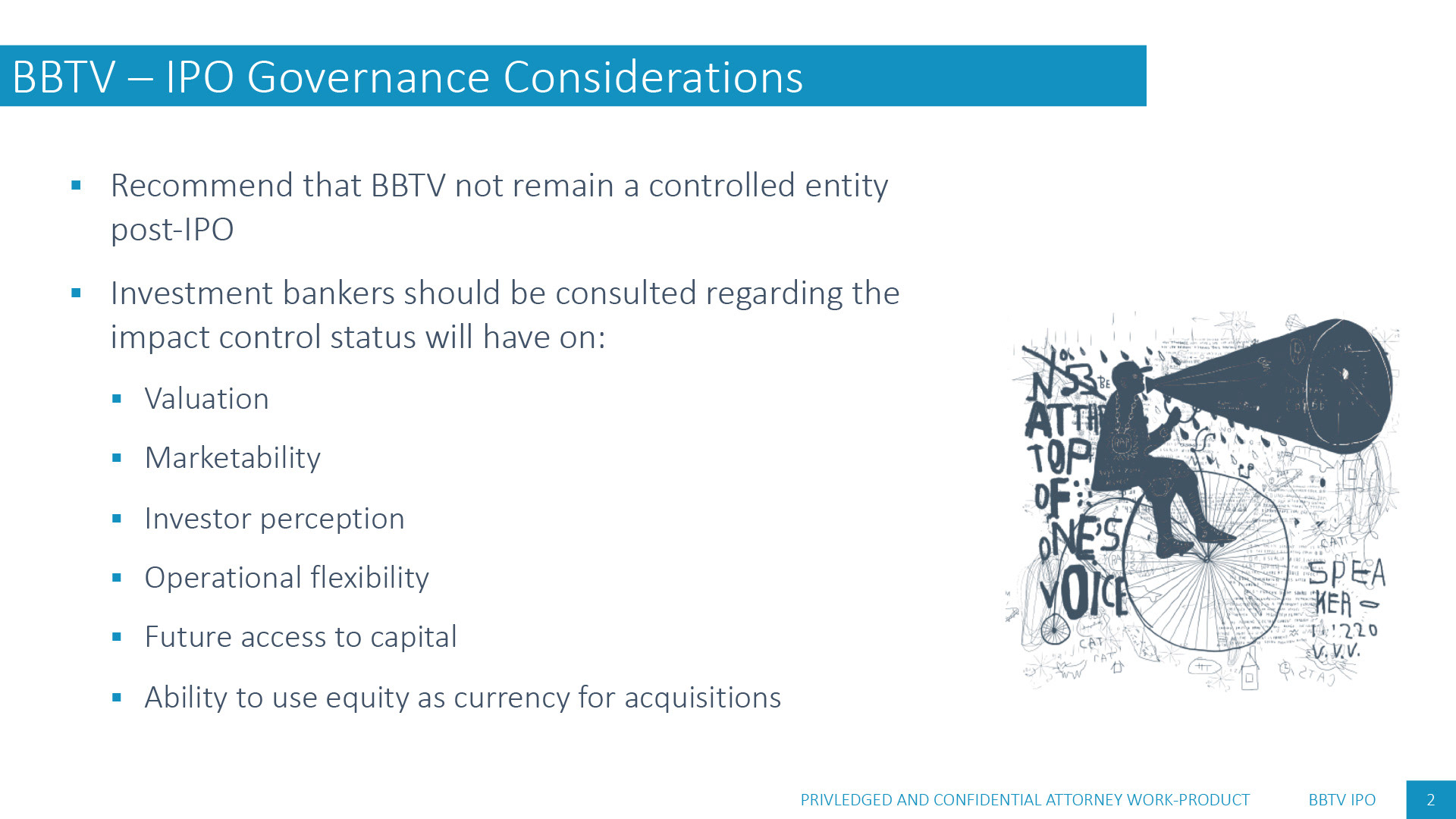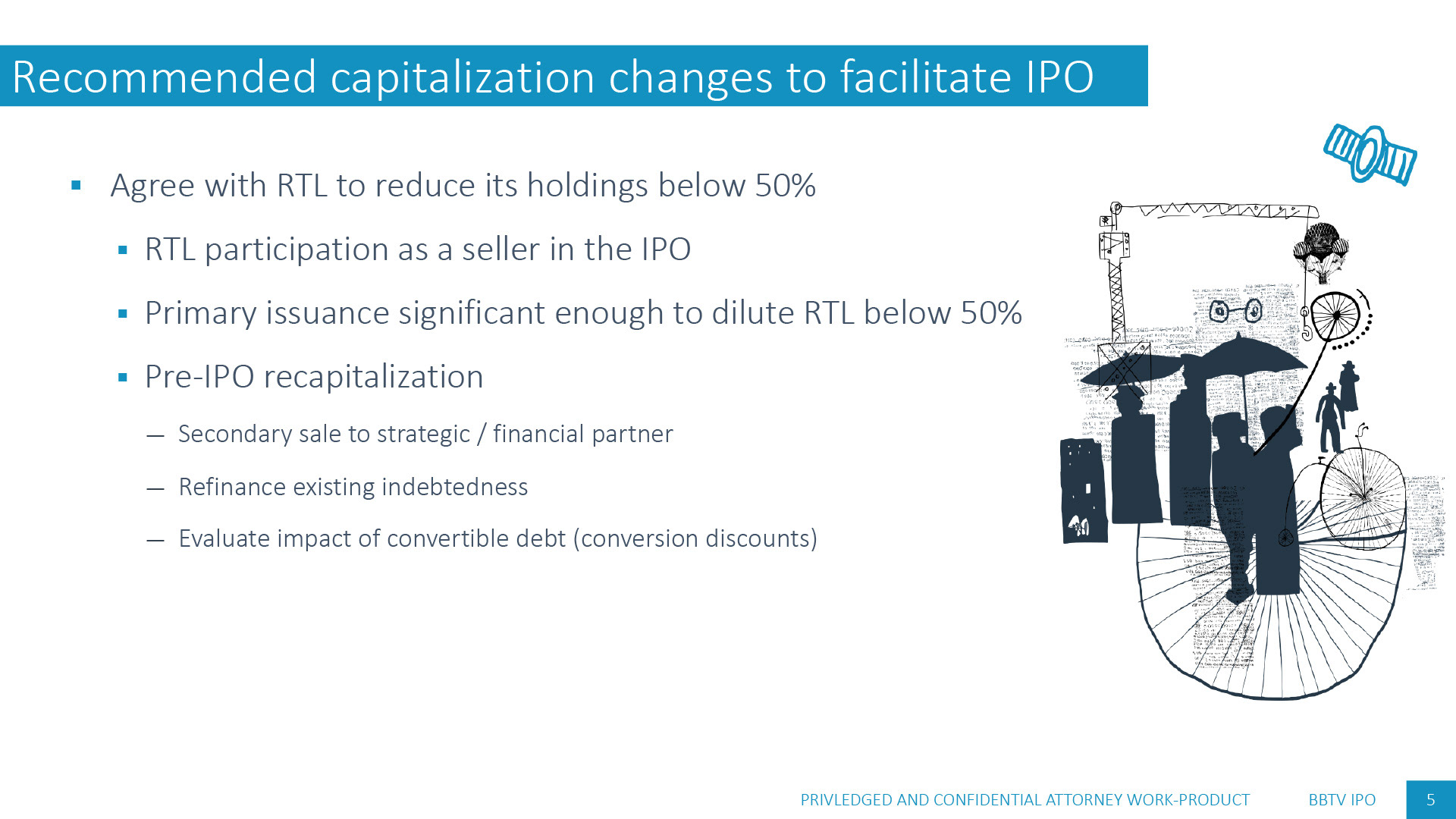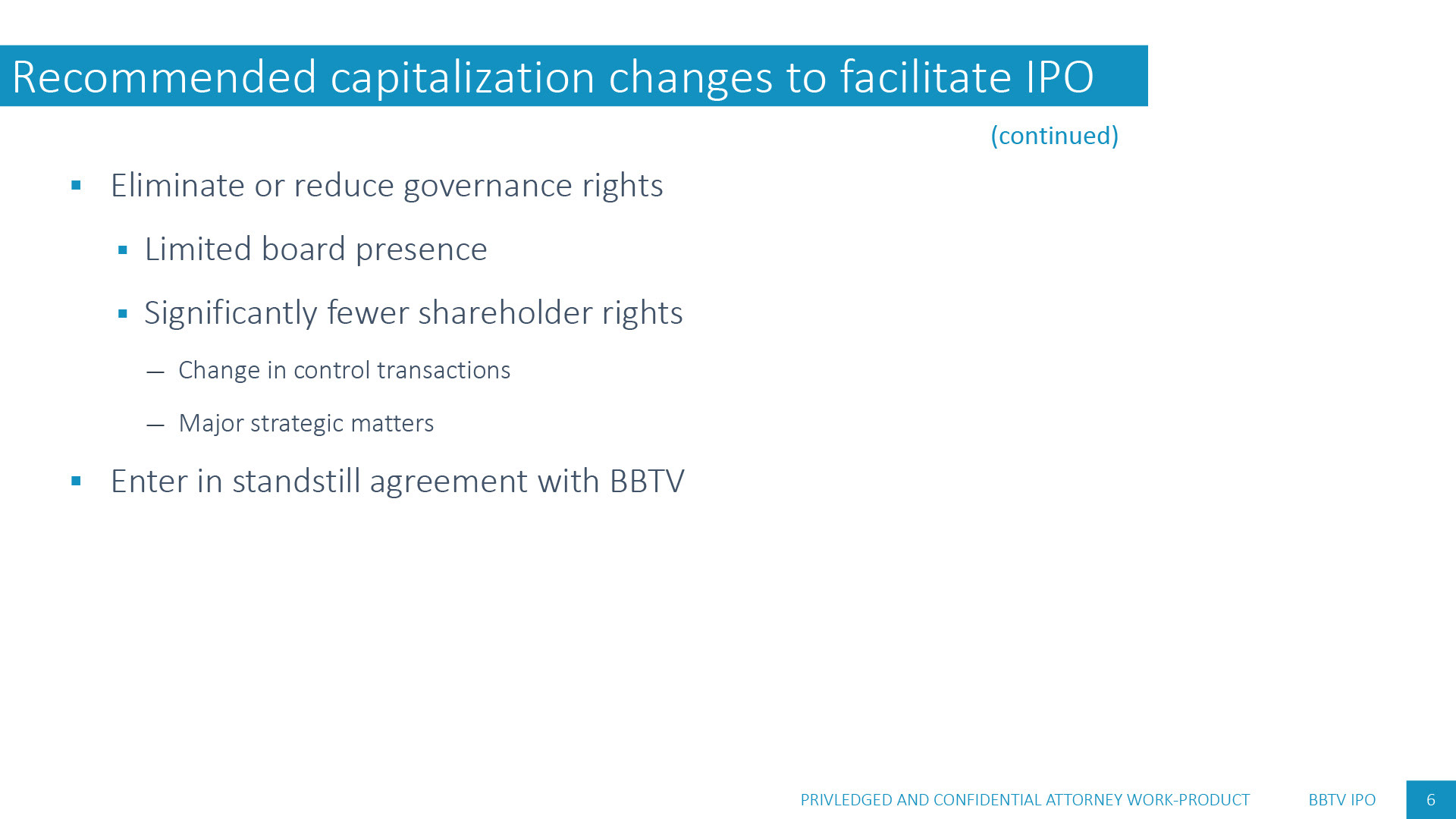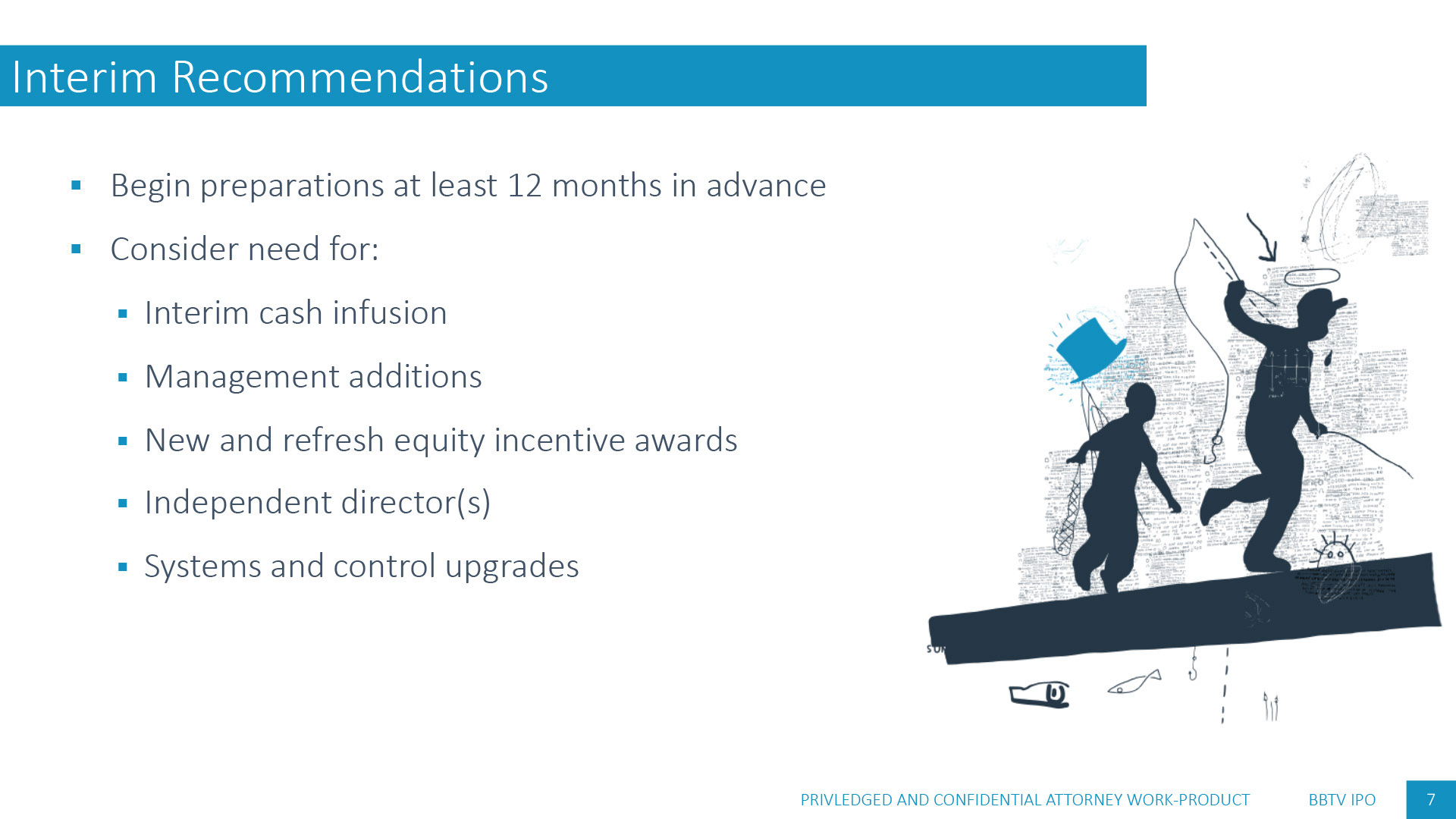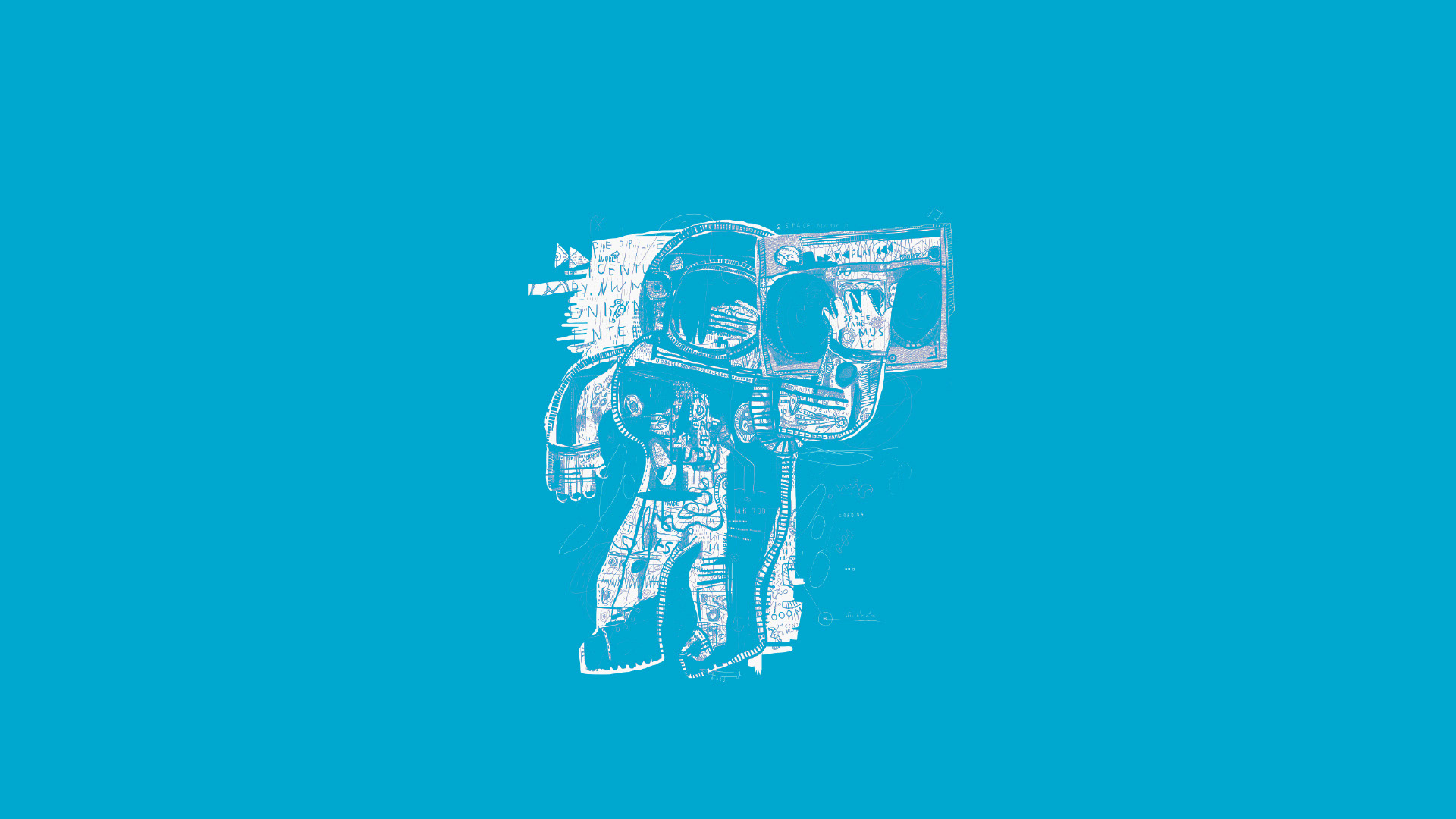 Data Scraping Dos and Don'ts presentation. This presentation follows a short doc style  with topics on the left and detailed cited legal explanations on the right.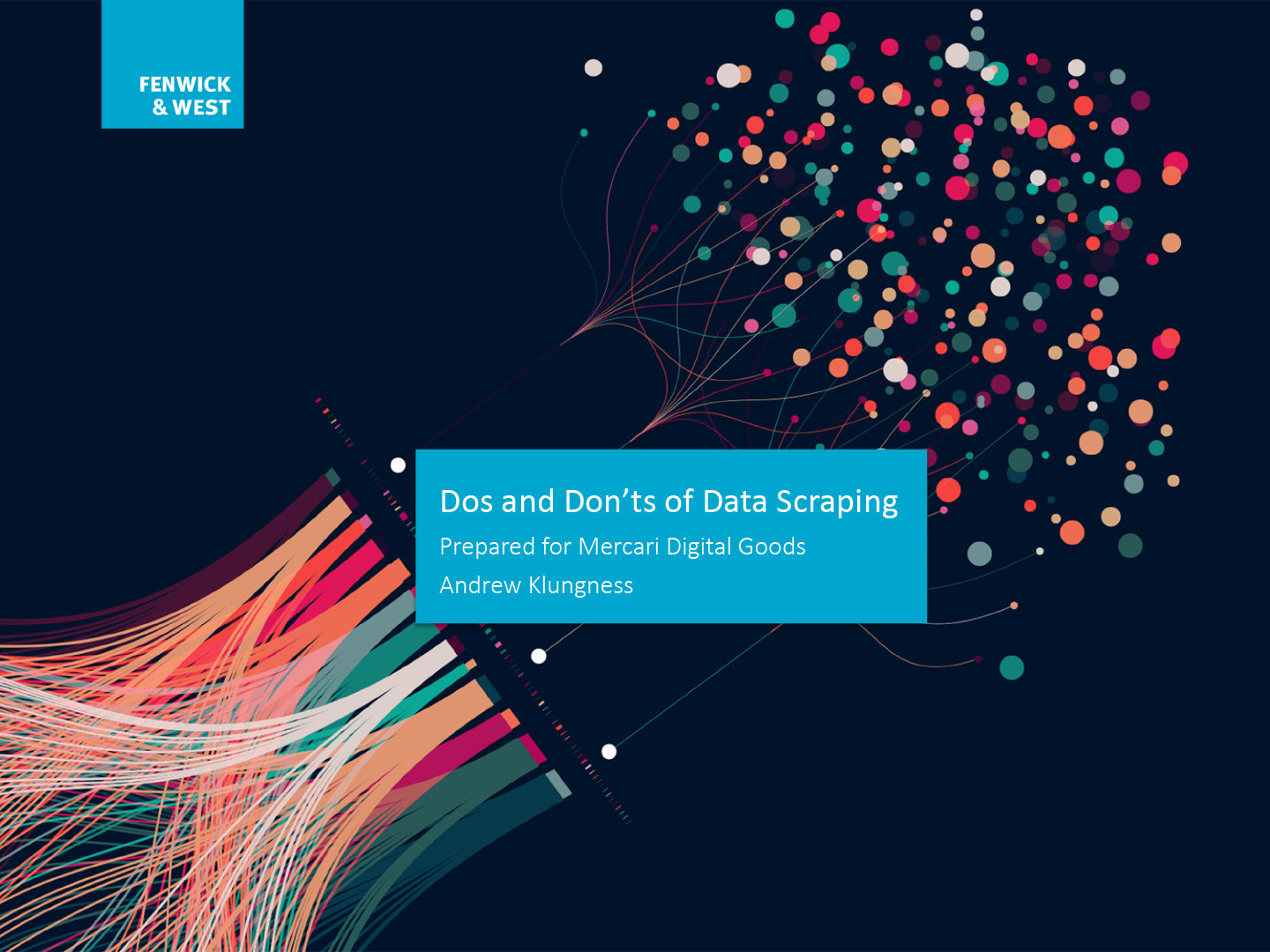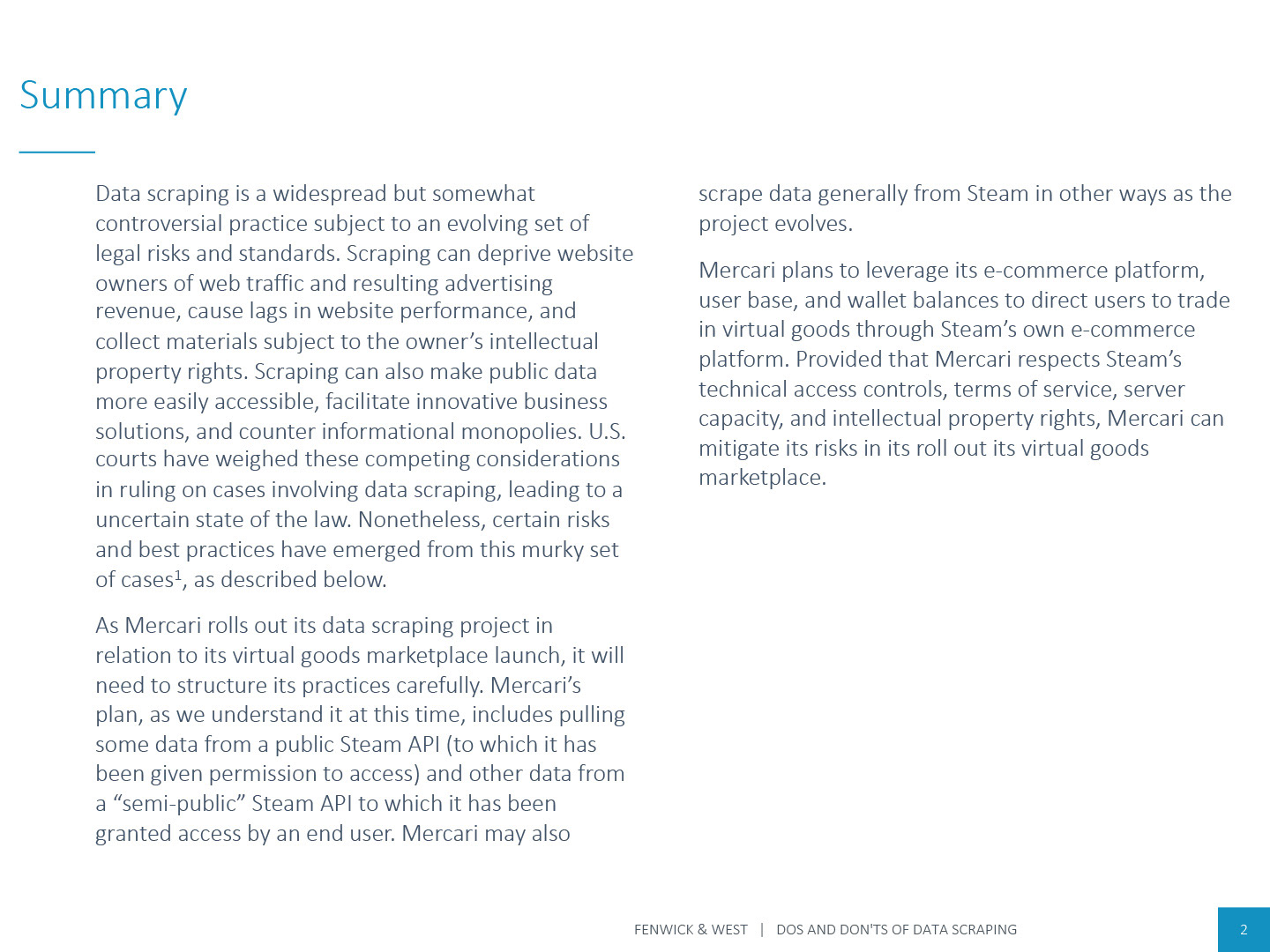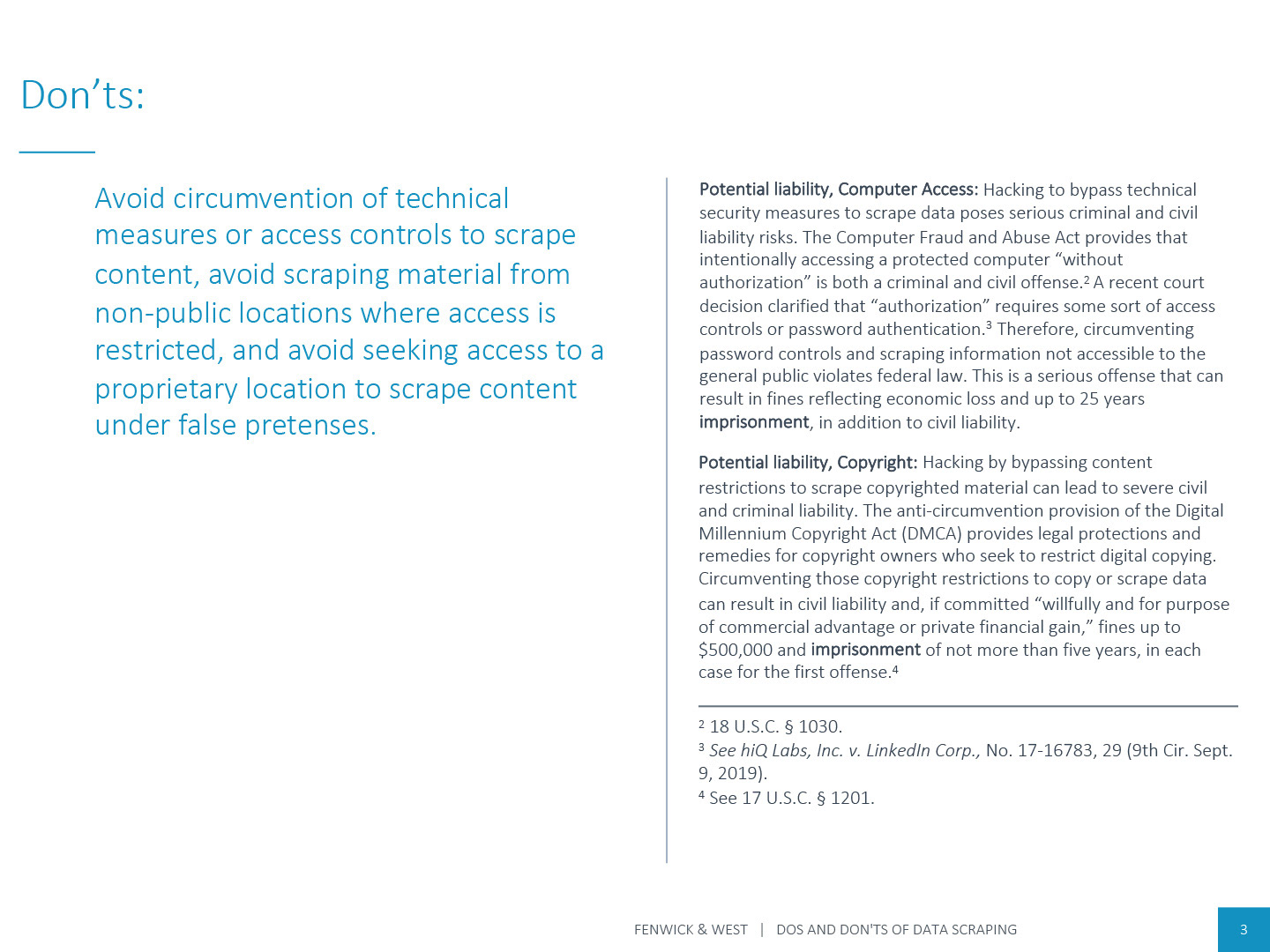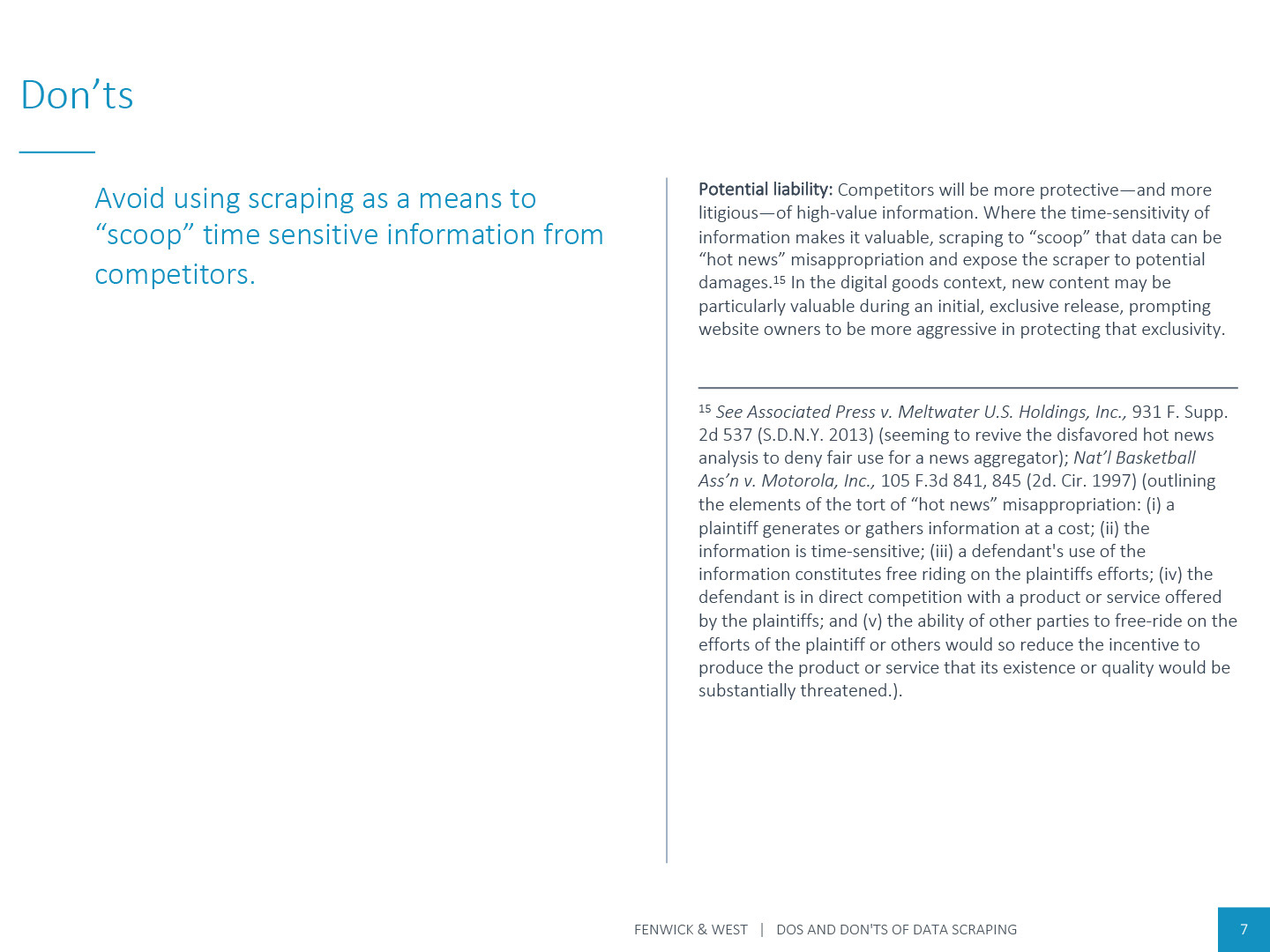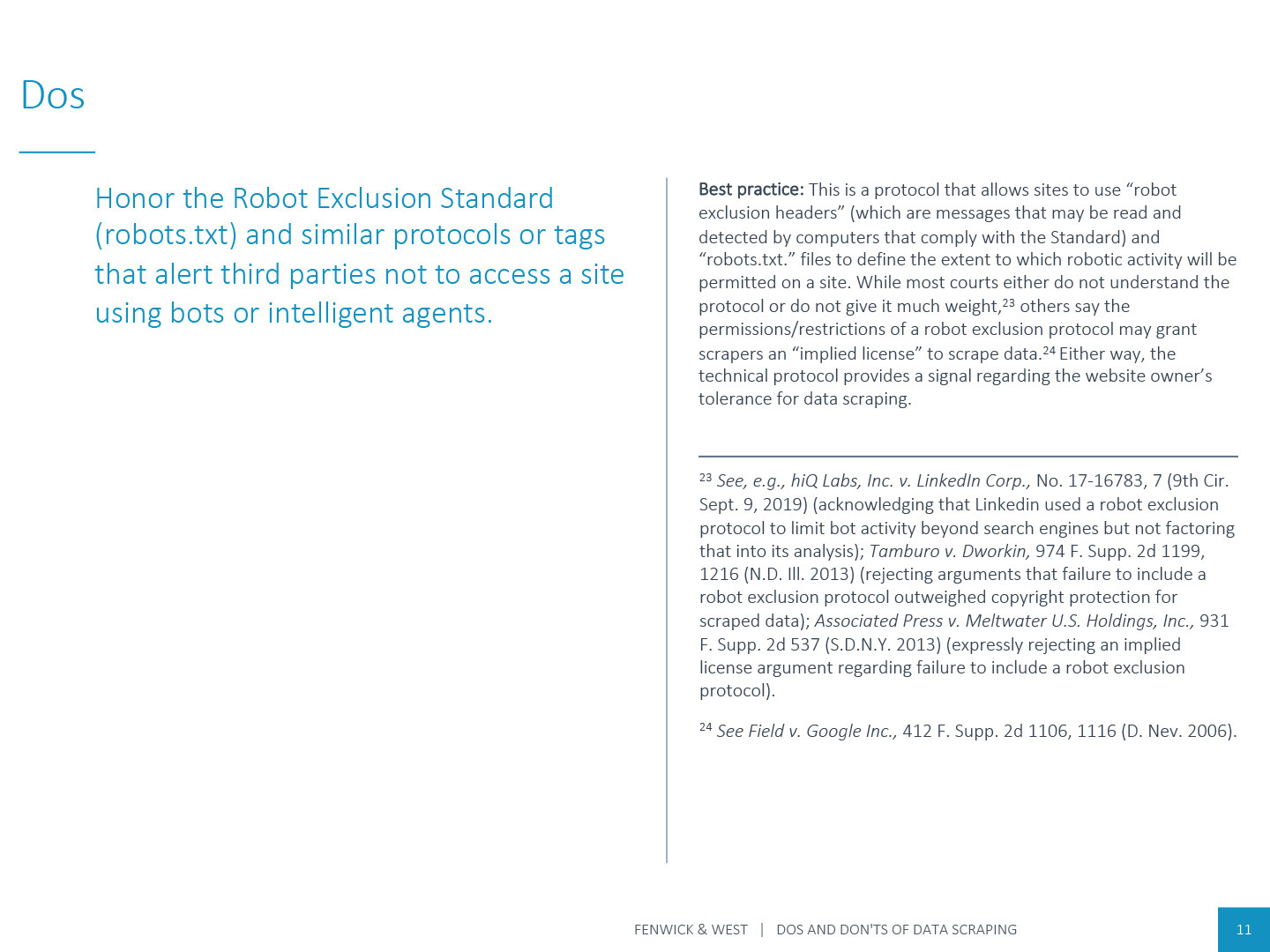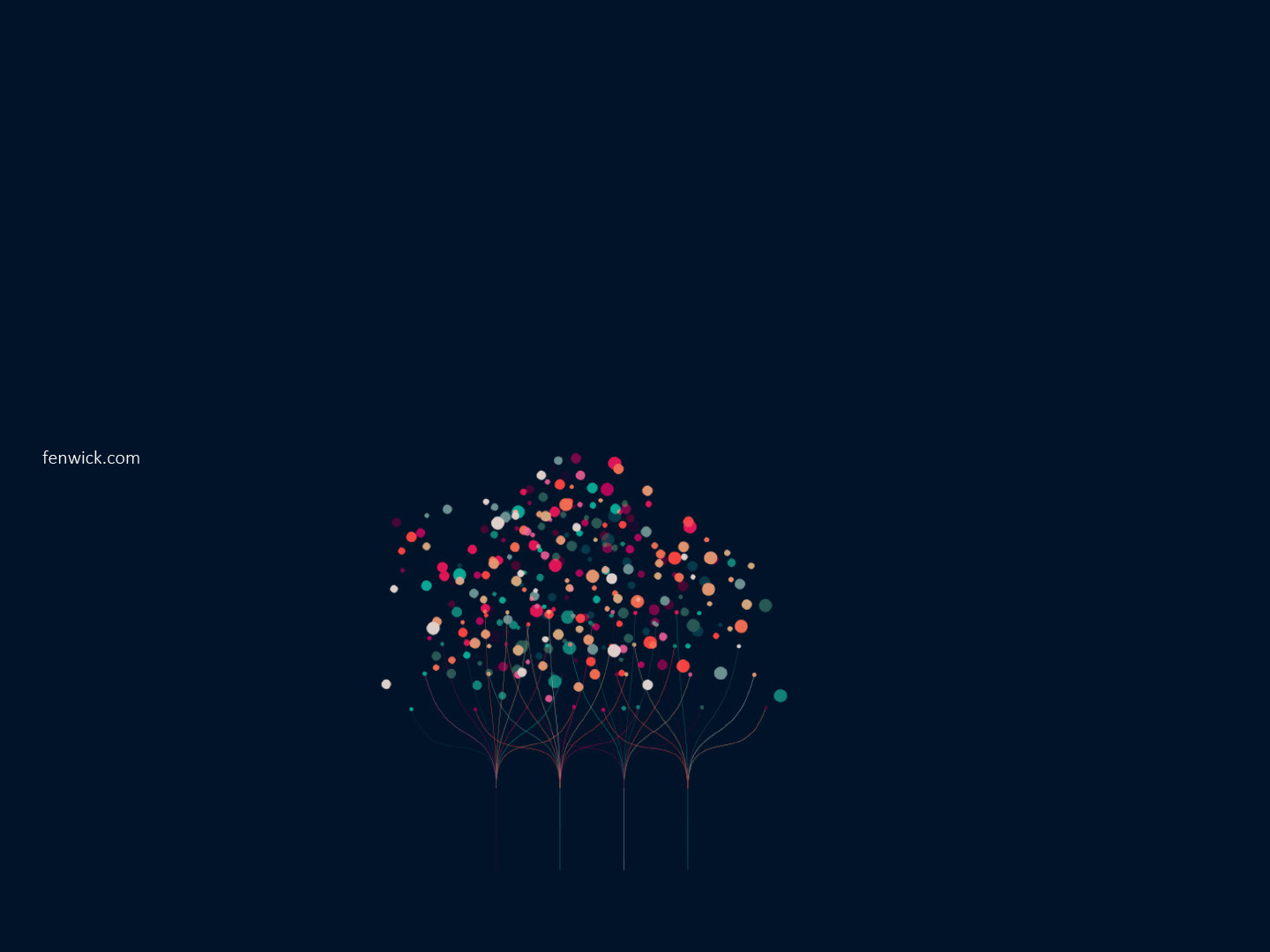 Securities Litigation and Enforcement Practice covers and interior pages.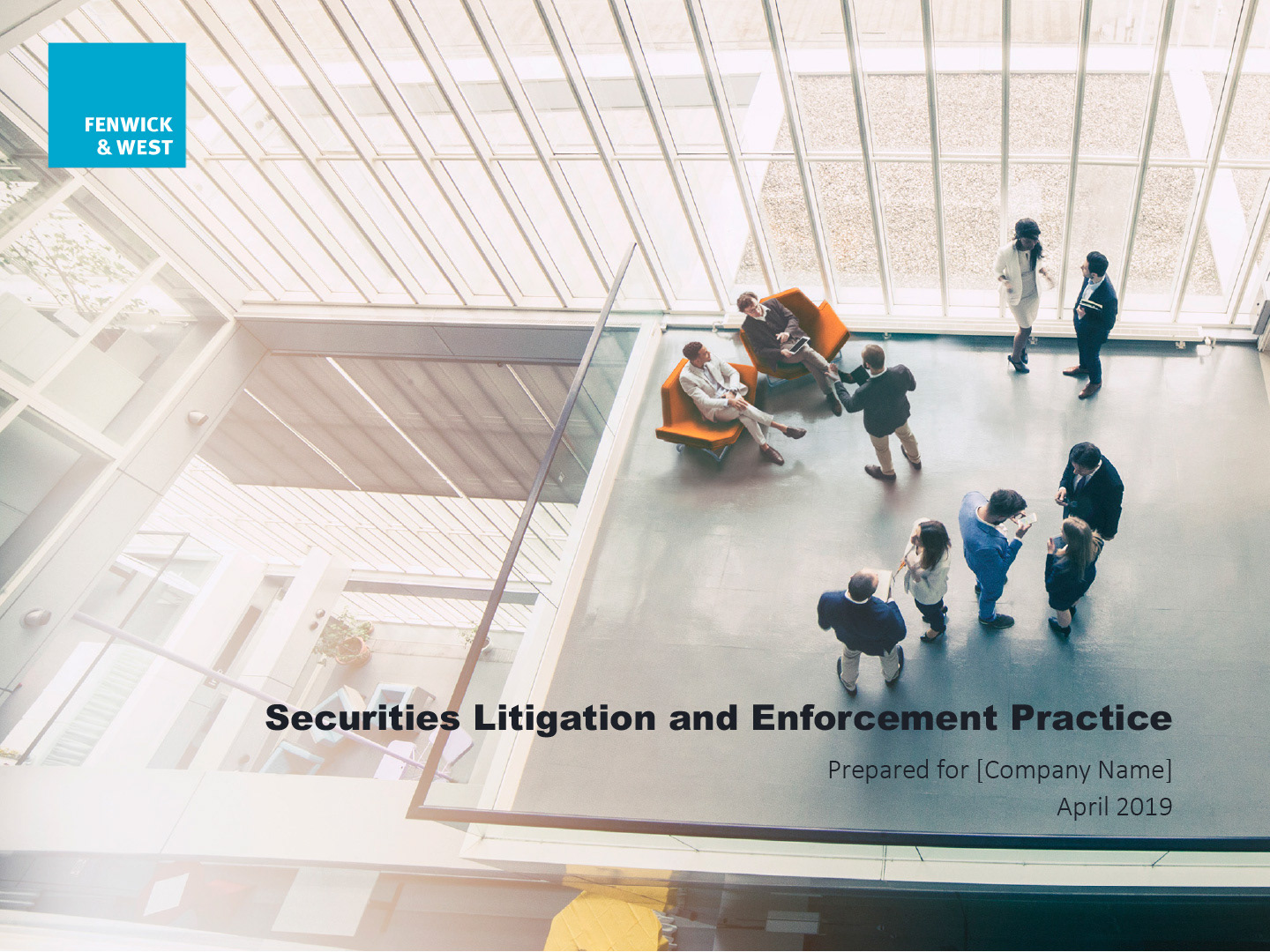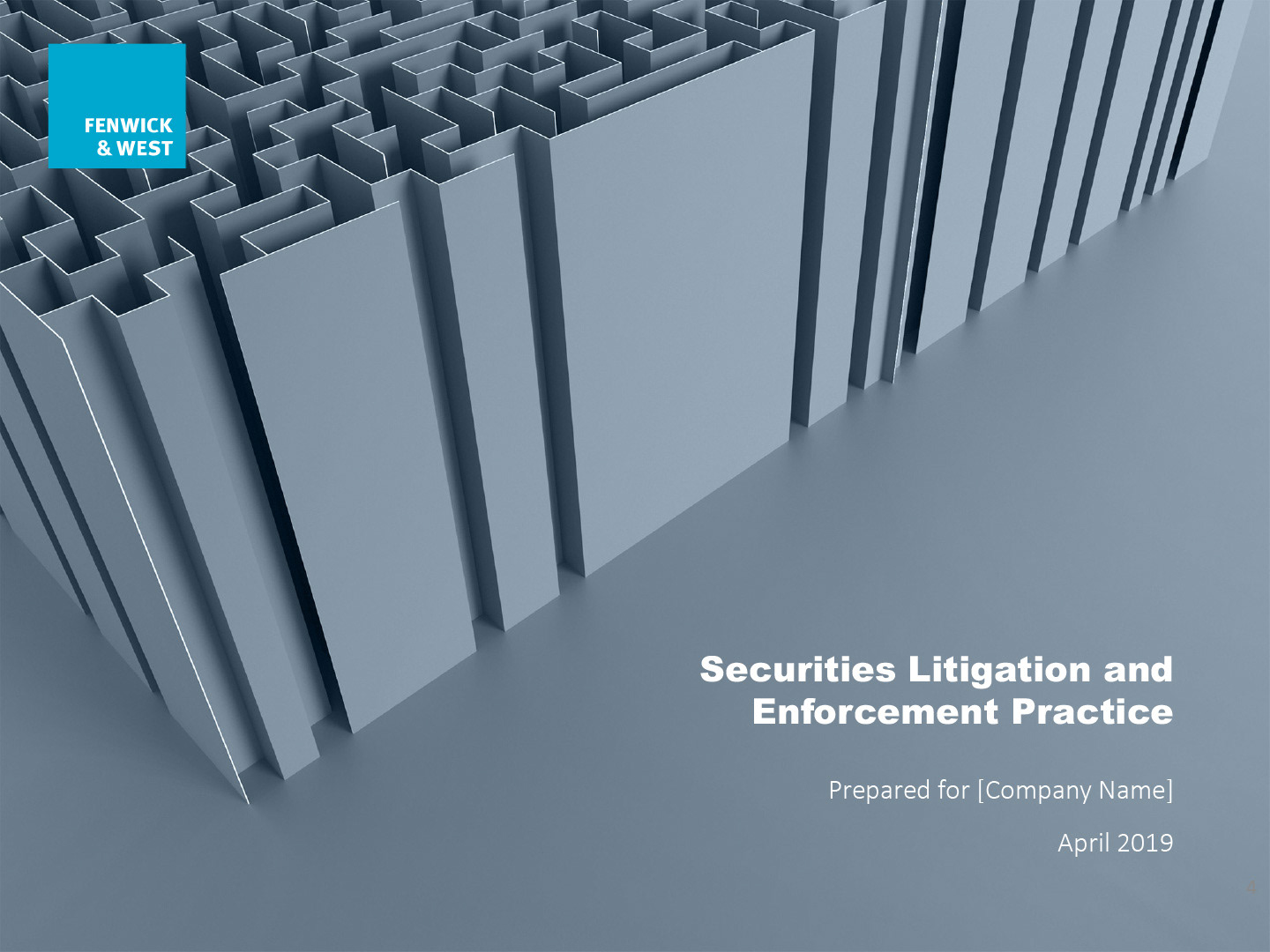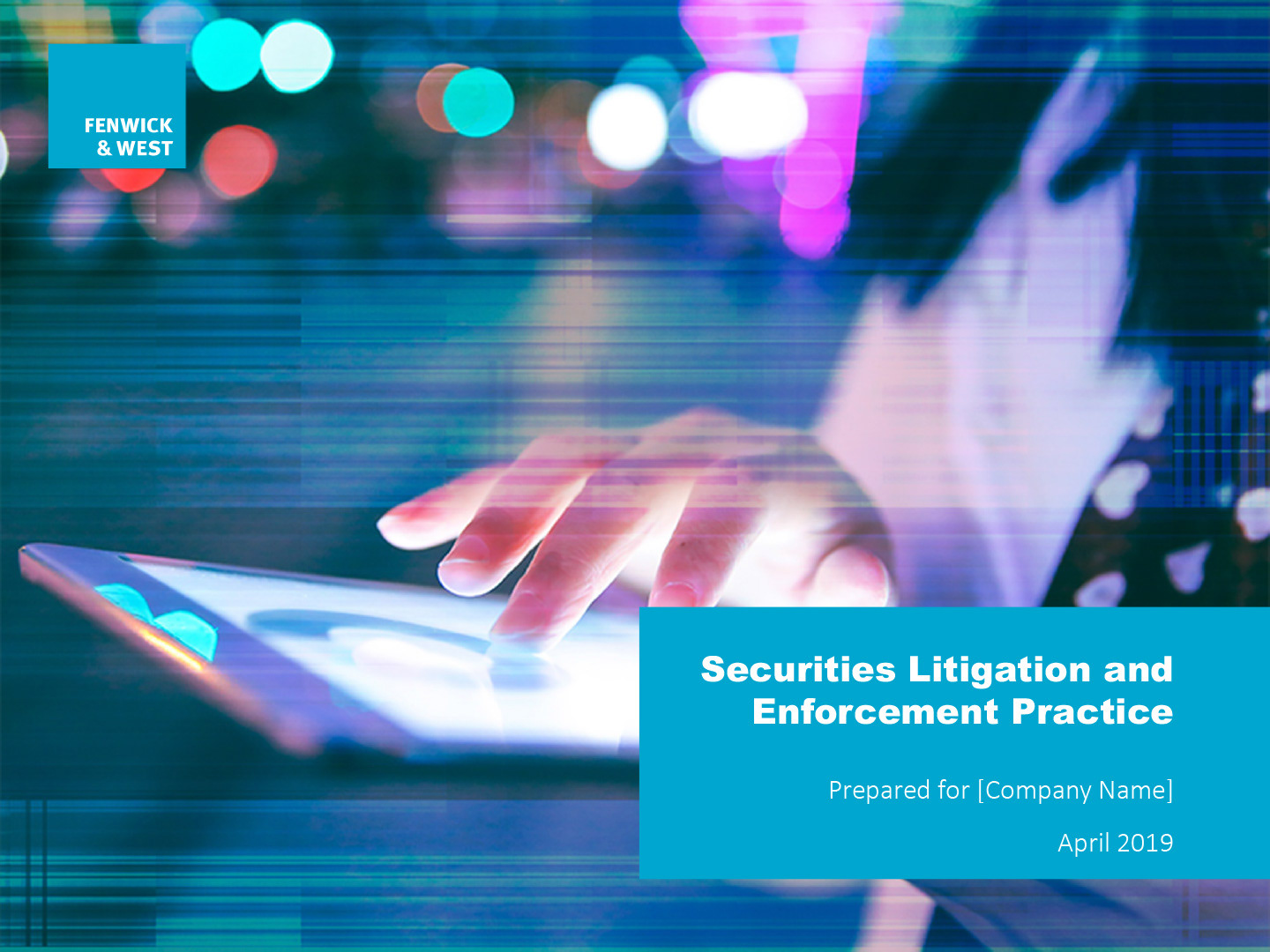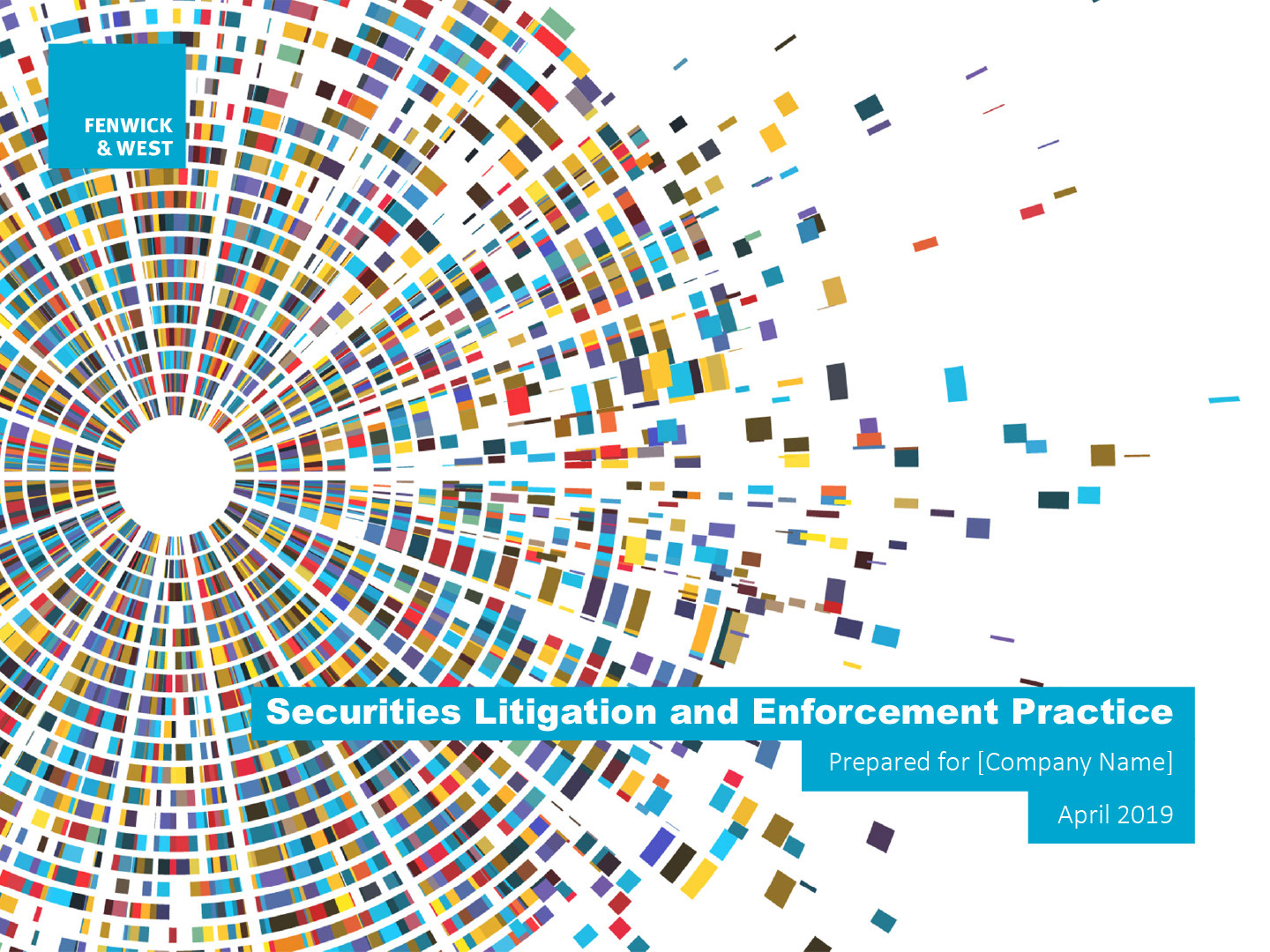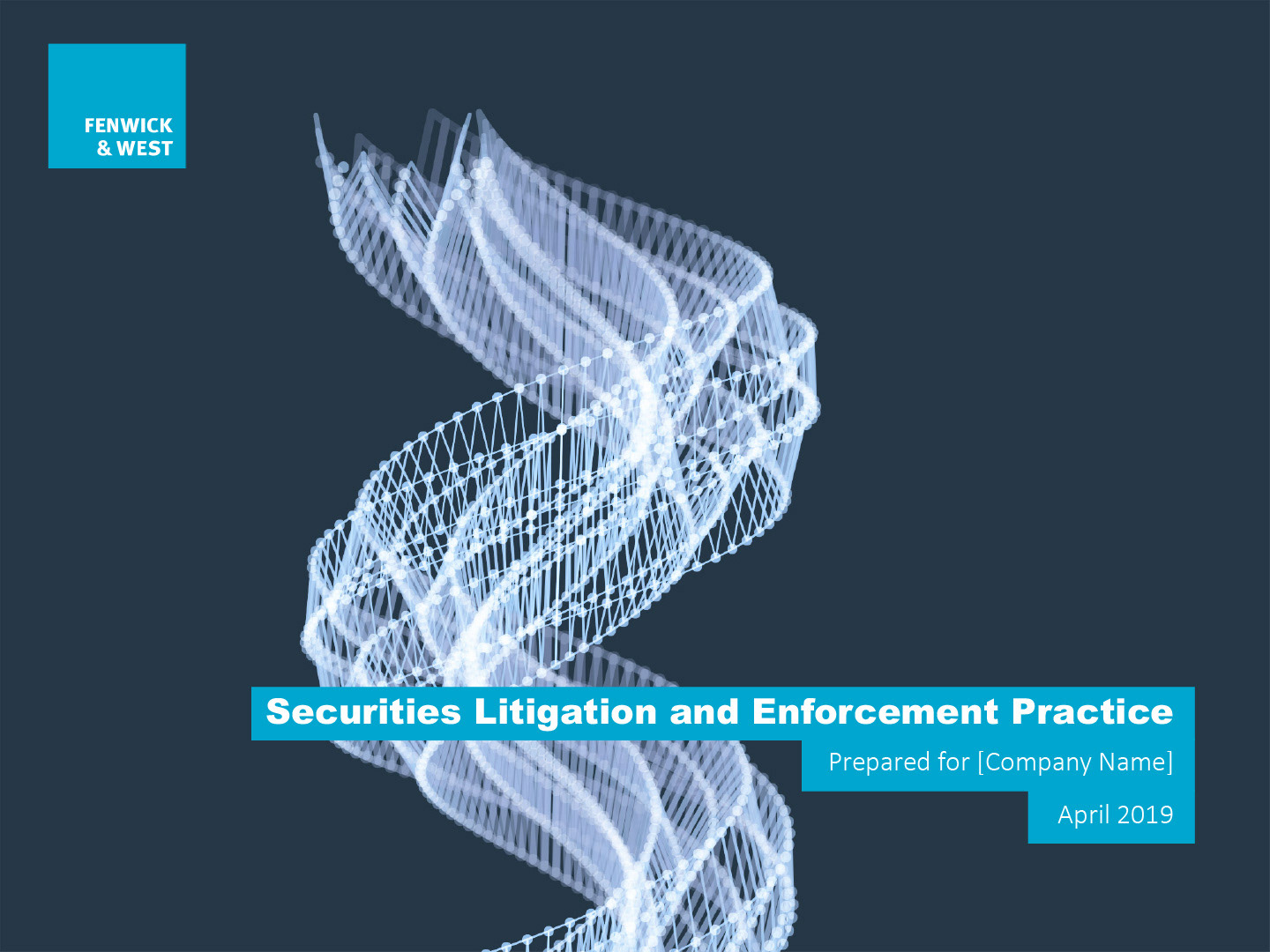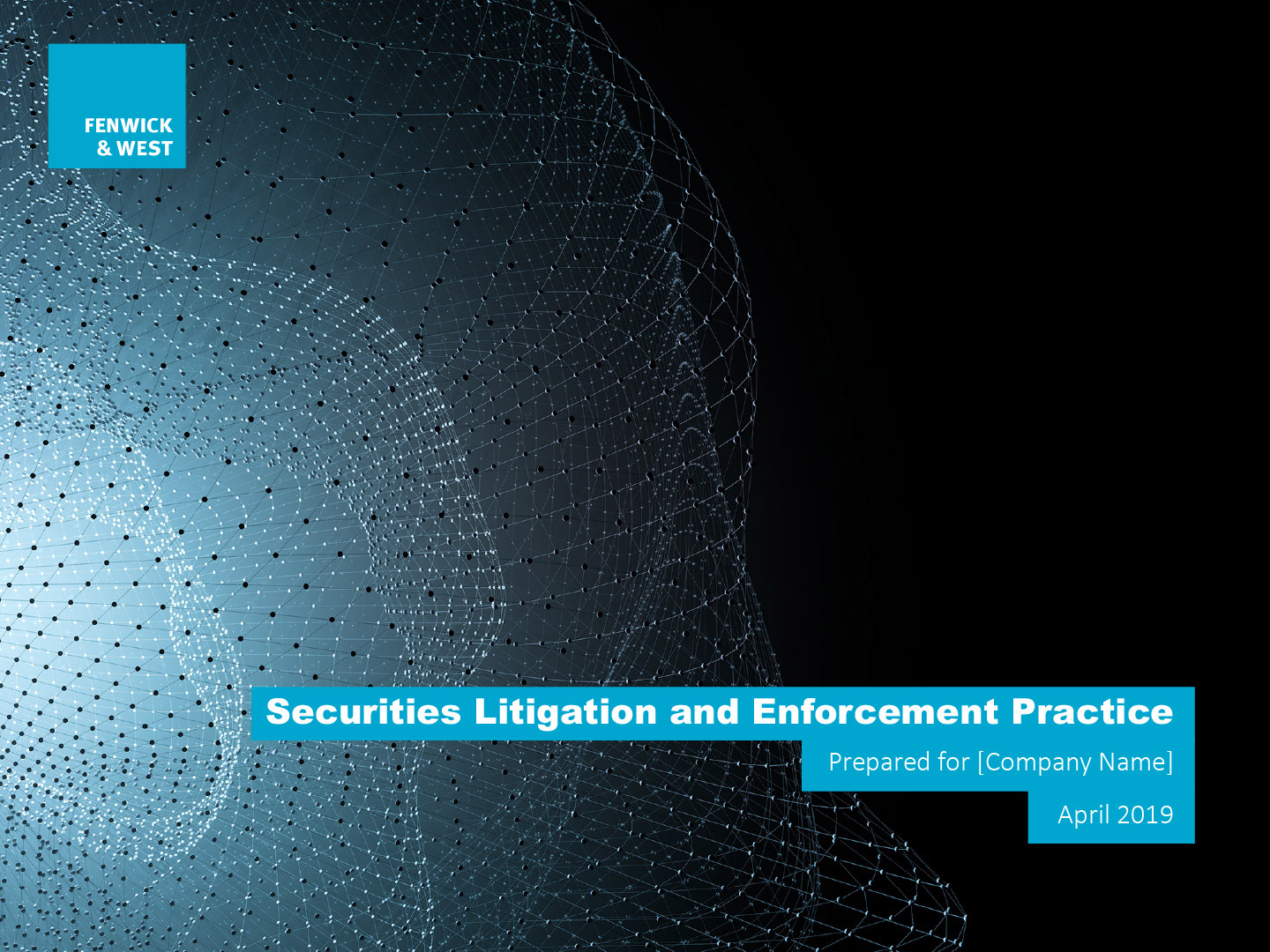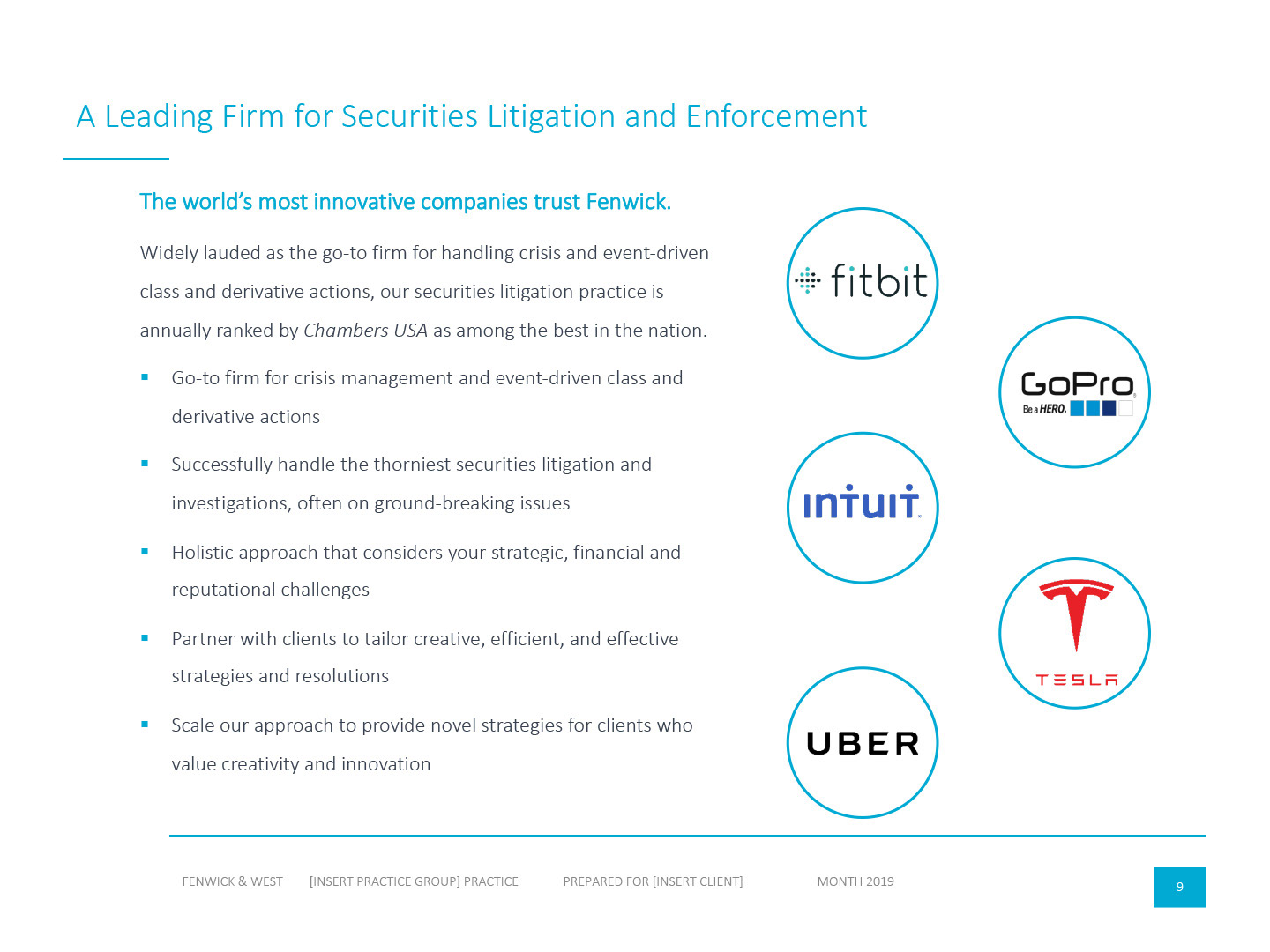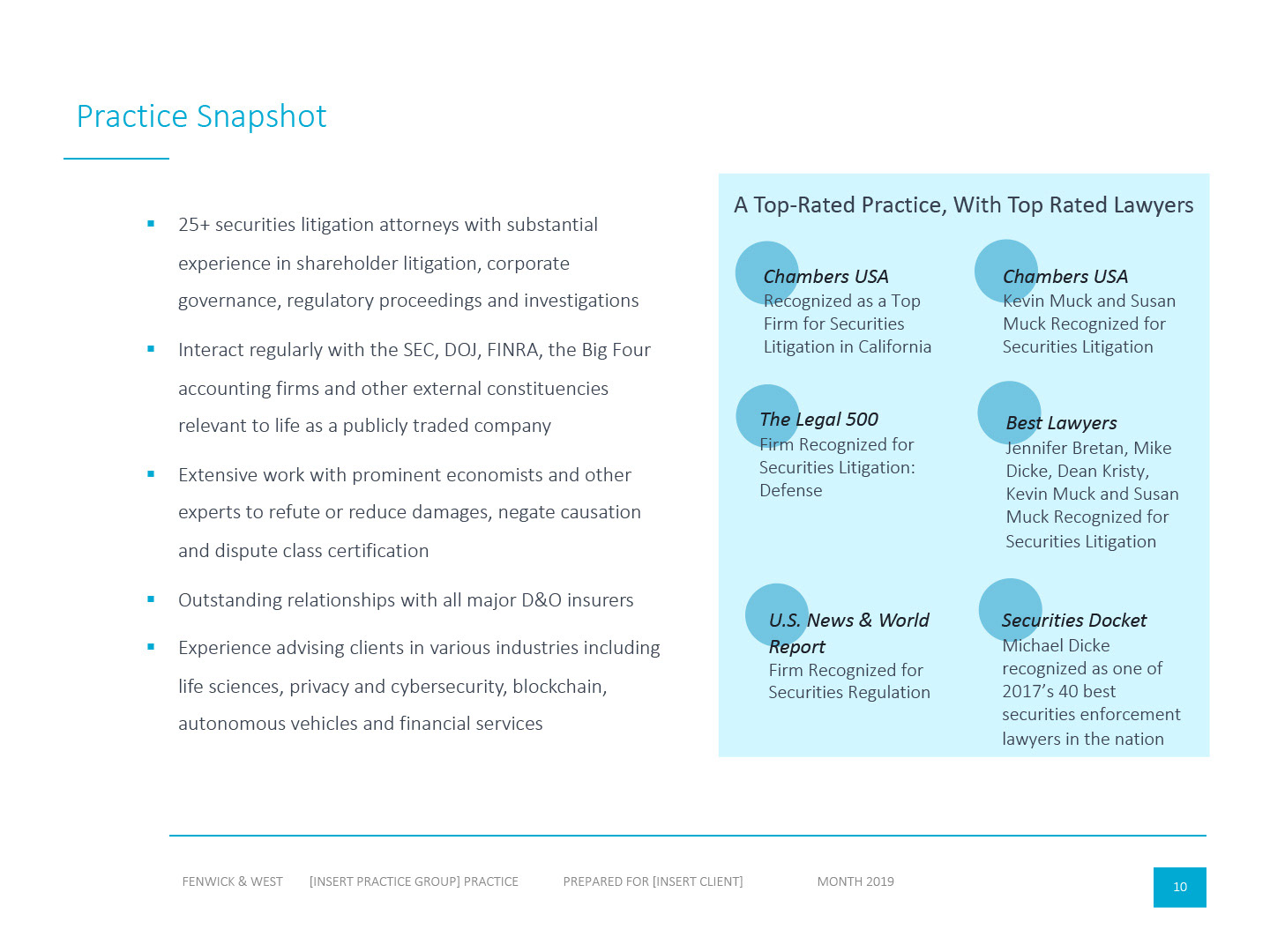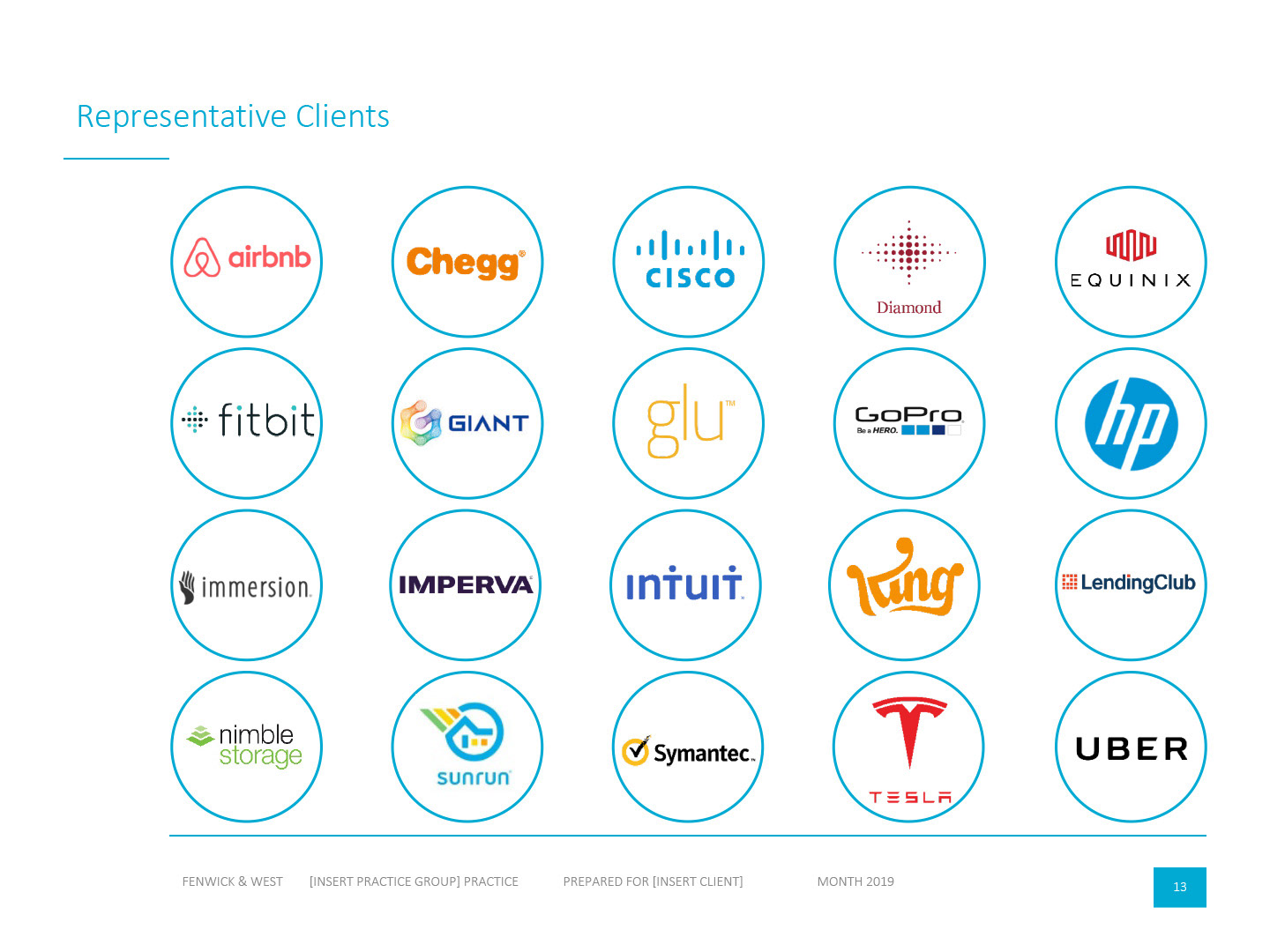 Securities Litigation and Enforcement Practice video-based cover. The background is a looping video pan of the New York skyline with an animated network metaphor overlay. It runs until the presenter stops it and goes to the first slide.